The organization, which works to end child hunger, surveyed more than 1,000 teachers and principals around the country for the report, according to a press release. The results show that 73 percent of teachers said they regularly instruct hungry students who don't have enough to eat at home, and 87 percent of principals said they consistently see hungry students in school. As a result of such pervasive hunger, teachers spend nearly $40 a month buying food for kids out of pocket, the survey found.
"I think what has happened is the so-called economic recovery hasn't really reached low-income people. People are still really having a tough time, and that's what we're seeing," Felling said in a phone interview. "We've seen it anecdotally with some of our campaigns around the country. People still haven't gone back to work, or they've blown through savings."
"I think also child hunger [has gained] more prominence in the public … we've heard from a lot of teachers saying that they're able to recognize hunger more than in the past," Felling added.
According to the 2013 survey, an increase in the utilization of free or reduced-price breakfast programs would help ameliorate the problem. However, many students do not participate in a breakfast program due to "barriers such as late bus schedules, conflicting priorities, and stigma associated with eating in the cafeteria while other kids socialize," the report says. To combat these deterrents, the report recommends that schools move their breakfast programs into the classroom.
"Since we started our breakfast in the classroom program, being hungry at school has not been an issue for our students. Before the program, I had students who could come in hungry and not be able to concentrate on classwork … After the program started, we saw improvements in attitude and classroom performance," said a teacher from Maryland, who was quoted in the survey.
Still, breakfast in the classroom is not without critics. In May, members of a Los Angeles teachers' union said they wanted the program moved from classrooms to school cafeterias, saying it was messy and distracting.
"Parents, make no mistake: Teachers are not trying to deny your child of breakfast at school. We believe that breakfast should happen before the instructional day begins, and in the cafeteria instead of the classroom," members said in a statement. The Los Angeles Unified School District's Board Of Education voted to keep the breakfasts in the classroom, despite the union's opinion.
According to Felling, child hunger is a problem in urban, rural and suburban settings. Half of the teachers surveyed in the No Kid Hungry report said that hunger posed a "serious issue" in their classroom.
Before You Go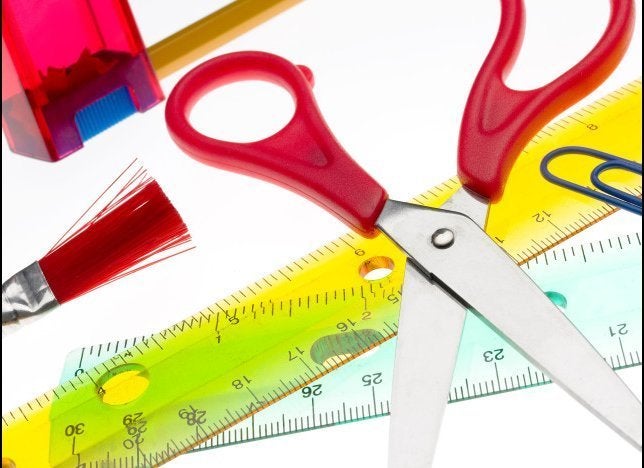 Teacher Spending On Students