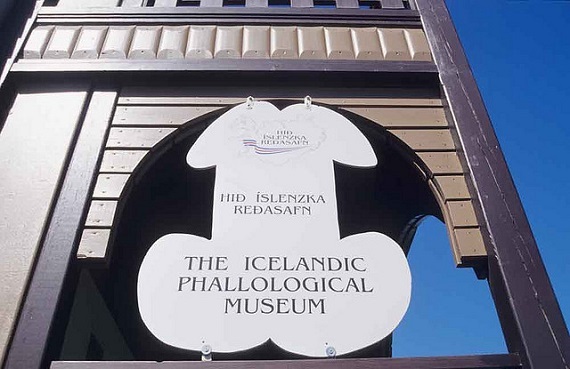 Some visitors try to keep a straight face, some giggle and some aren't sure how to act as they browse around a museum in Iceland displaying hundreds of penises from tiny knob-like appendages to giant whale organs. Said to be the only one of its kind in the world, the museum in Iceland's capital at Reykjavik is packed with some 280 penises including organs from 17 different kinds of whales.
A must-see for students specializing in phallological studies, the museum opened in its present location in Reykjavik's main shopping area about four years ago, having earlier been located in a small fishing village. It debuted in 1997, originally in the capital city.
The largest whale part on display is a 67-inch-long tip of a blue white whale. The entire specimen had a length of 16 feet and weighed close to 1,000 pounds. Runners up to the whales in size are walrus and elephant organs. The smallest specimen - you need a magnifying glass to see it - is the baculum (penis bone) of a hamster.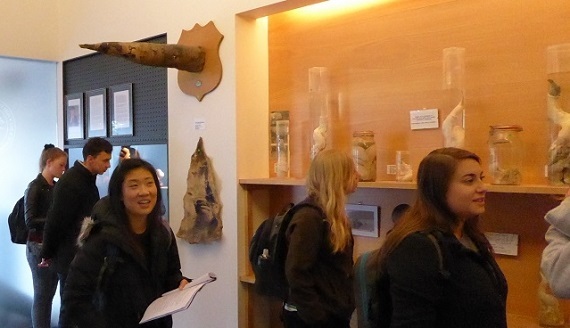 At last count, the museum was hosting some 11,000 visitors a year, about 60 percent women. It rates among the country's top tourist attractions along with eye-popping glaciers and waterfalls, soaring volcanoes, lava fields, gorgeous fjords and all kinds of steamy hydrothermal vents (don't miss a swim in the iconic Blue Lagoon). Two other big draws are constant sunlight in the summer while winters bring the the Aurora Borealis (the jaw-dropping sight of Northern Lights dancing across the sky).
Phallological museum curator Hjotur Gisli Sigurosson (son of the museum's founder) described the penis collection as the product of 37 years of saving such organs. "Somebody had to do it," Sigurosson said.