 Things don't look good for Folie, a 4-year-old tan Chihuahua in a cage in the small dogs room at the South Los Angeles animal shelter. She presses her nose to the bars attempting to get closer to Matthew Spease, the shelter's animal care technician supervisor, as he unlocks the latch to her stainless steel home. She is excited to get some attention from him, but her squeals of anticipation sound raspy. She's picked up a respiratory infection, commonly known as "kennel cough," in the month she's spent at the shelter.
"Even though it's only a minor illness, people just don't want to deal with it," Spease says, scratching Folie on the chin.
In addition to Folie's illness, her age and her breed aren't doing her any favors. Sick animals, adult animals, and Chihuahuas are all less likely to be adopted, as are Pit Bulls, dogs over 40 pounds, and dogs or cats with black fur. In fact, in an attempt to increase adoptions for the month of December, Los Angeles animal shelters are offering special rates on animals in those categories—a kind of end of the year clearance sale on less desirable pets.
Spease thinks Folie will have a tough time getting adopted, but for this month, at least, she may avoid being put to sleep. LA Animal Services has declared this month "No Kill December." The shelters are attempting something they've never done before: going a whole month without euthanizing a single healthy animal.
It won't be an easy task for the oft-critcized and expanding LA animal shelter system. Last year in the month of December, 1,017 cats and dogs were killed in LA's shelters. The year before that it was 959.
Over 50,000 animals pass through Los Angeles' six city-run shelters each year. Of those, about 40 percent—around 30 percent of dogs and 60 percent of cats—receive lethal injections. The nation on the whole has made vast improvements in dog and cat euthanasia. Since the spay and neuter movement began in the 1970s, the number of animals killed in American animal shelters each year has plummeted from a high point of over 20 million. This year, that number is projected to dip below 3 million, according to the shelter data tracking organization, Animal People. But as nationwide numbers steadily decline, LA's numbers have gotten slightly higher or remained stagnant every year since 2008.
This year, LA Animal Services' record may finally improve. "No Kill December" is just the latest of many efforts the city's shelter system has made to save more dogs and cats this year. The city teamed up with other organizations to launch the NKLA (No Kill Los Angeles) campaign in April. In November, City Council approved an ordinance banning the sale of cats and dogs in pet stores unless the animals were rescued from shelters. LA Animal Services is currently working on establishing an aggression-testing system to more efficiently identify dogs in shelters as dangerous or adoptable. And the city is building a new shelter in South LA that, with 258 kennels, will be the biggest, and most modern shelter in the city.
At the center of these efforts is Brenda Barnette, general manager of Los Angeles Animal Services.
"Killing is down, impounds are down, and adoptions are up, so things are moving in the right direction," Barnette said in an interview.
But Barnette's track record hasn't always looked so good. Barnette faced criticism after Mayor Antonio Villaraigosa appointed her to her position in 2010.
"Our mayor was very brave to hire me. I came from the private sector, I'd never worked with city government before," Barnette said. "He went out on a limb to hire me."
Before coming to LA, Barnette worked with purebred dog group, the American Kennel Club—something that makes some mutt enthusiast animal activists cringe—and with the Seattle Humane Society, a much smaller operation than LA's six-shelter, 50,000 impounds-a-year system.
"I think in that first year you had to sort of look at the big picture, and part of the big picture was impounds were up. There were a lot more animals coming into the shelters. We hadn't gotten a handle on getting the income reduced," Barnette said, of her shaky start to her position in LA.
Barnette's stated goal, when appointed, was to help Los Angeles move toward becoming a "No Kill" city. So an increase in euthanasia and a decrease in adoptions during her first year in office didn't go over well with critics.
So why are euthanasia and adoption rates looking better for 2012? For one thing, LA Animal Services joined forces with Best Friends Animal Society this year to on the NKLA campaign.
"[NKLA] is basically all of these organizations working together to help the city system become a no-kill system," Judah Battista, Interim Executive Director of Best Friends Los Angeles said.
Best Friends is a privately funded animal rescue group, best known for its 33,000 acre, no-kill animal sanctuary in rural Utah. The group has been doing work in LA since the 1990s but only set up shop permanently this year in Mission Hills. LA City built the Mission Hills facility in 2008, but because of the economic downturn, never put into operation. Best Friends uses the space on a deal with the city, offering spay and neuter services and a no-kill adoption center for animals they rescue from city shelters. They also use it as the headquarters for NKLA.
NKLA and Best Friends hold what Battista describes as "super-adoption" events around the city. They also help promote adoption through subsidizing fees in city shelters. For example, NKLA coalition member Found Animals is the group paying for the current discounts on less desirable pets in LA city shelters.
"Adoption has the most immediate impact. That is a life right there, that day that is being saved," Battista said.
But one of the biggest—or at least, costliest—efforts to increase adoption in LA right now is not being done not by private groups, but by the city itself. The soon-to-open, $9 million South LA shelter by architect Raina Alomar has been designed with potential adopters in mind. According to the LA Times, the relaxing retail concept of the space is meant to appeal to potential pet owners coming to shop.
Anthrozoologist Hal Herzog, who studies both human and animal behavior, thinks the concept could work.
"I don't see a downside," he said, "My impression is that there are things you can do in the physical environment that are probably going to make animals more likely to get adopted."
But some say focusing on adoption misses the bigger point.
"We're not going to adopt our way out of it, no matter how many multimillion dollar shelters there are," said Bill Marin, director of the documentary "Street Dogs of South Central." He spent over a year shadowing stray animals in Los Angeles. "If people don't want to look at the situation and get the resources to the people that need it to spay and neuter, we're not going to adopt our way out of this problem for sure."
Stray dogs and cats coming into LA's animal shelters tend to come from the city's poorest neighborhoods where, Battista said, there might be one veterinarian for 50,000 residents or where families don't have transportation or money to take their pets to get fixed.
With only 66 kennels, South LA's current shelter is the smallest in the city but has one of the highest impound rates. That means constant overcrowding and euthanasia. The new shelter will offer almost four times the amount of space, but Marin worries the new kennels will fill up just as quickly as old ones unless LA's stray animal population gets under control.
Barnette hopes the new South LA shelter, which will have on-site spay and neuter facilities, will provide South LA's low-income residents with more access to veterinary services, in addition to the mobile spay and neuter clinics that already provide outreach in poor neighborhoods. But as Battista explained, when your organization is working on a tight budget, you can't give everything away for free.
"We want to be sure that the spay and neuter that we subsidize actually leads to an increase of spay and neuter in the community and doesn't just go to folks who would get it done anyway," Battista said.
The shopping appeal, added space, and spay and neuter services of the new shelter can't be enjoyed until the shelter opens though, and no one—not even Barnette—is exactly sure when that will be. The shelter was scheduled to open in October, but due to construction delays, the latest guess is mid-to-late January.
Matthew Spease said he is excited for the move to a newer, more state-of-the-art shelter where dogs will enjoy luxuries such as heated floors and an open-air dog park area, but admits he's not sure how smooth the transition will be.
"There's a concern about how we'll keep it going, with the numbers," he said.
Spease is one of about 30 employees at the current South LA shelter. When they move to the new shelter they will have the capacity to house nearly four times as many animals, but Barnette said her department's limited budget might not allow her to hire many more hands to help with round-the-clock care for hundreds of cats and dogs.
In the mean time, as "No Kill December" gets underway, shelters are already feeling overstuffed and understaffed.
Barnette said as the shelters work toward their unprecedented euthanasia-free month, "It's tough."
Not even two weeks into "No Kill December" she acknowledged the numbers problem: "Yesterday I got an email from staff saying, 'We're drowning in animals over here.'" In that instance, she said, she called on NKLA coalition partners to help relocate about 60 animals to private shelters to relieve some of the crowding at city shelters.
If the city's shelters do fill beyond capacity and turn back to euthanasia before the end of the month, Barnette said there will be no penalty; the department will just save "no kill" for another month. But, she said, the department will be transparent about it, even if they don't make their goal.
"We count noses in, noses out," she said.
And if they do make it to the end of December with no kills, what happens on January 1?
"There's a group that does a 'No Kill Day,' each year…I always resisted that because I thought it meant the next day would be worse, but you know, it gives people hope," Barnette said, adding she hopes the department can build on December's progress with a lot of adoptions in January.
Ron Kaye, a journalist who has been keeping an eye on city politics and LA Animal Services for over 30 years is less optimistic.
"The animal services department has announced over and over again ambitious, brilliant, well-intentioned no-kill initiatives and policies and we continue to kill enormous numbers of pets," he said, adding that with limited resources, patchy law enforcement, and political red tape at City Hall, "you never solve a problem, you only announce new initiatives to solve the problem."
Regardless of how this month's campaign turns out, LA Animal Services will definitely see improvement this year. They have already killed 3,500 fewer animals compared to the same point last year.
Still, that's over 17,000 cats and dogs that have died in LA shelters over the past 11 months. No Kill December may be a success, but for now at least, No Kill LA may be a long way off.
Related
Before You Go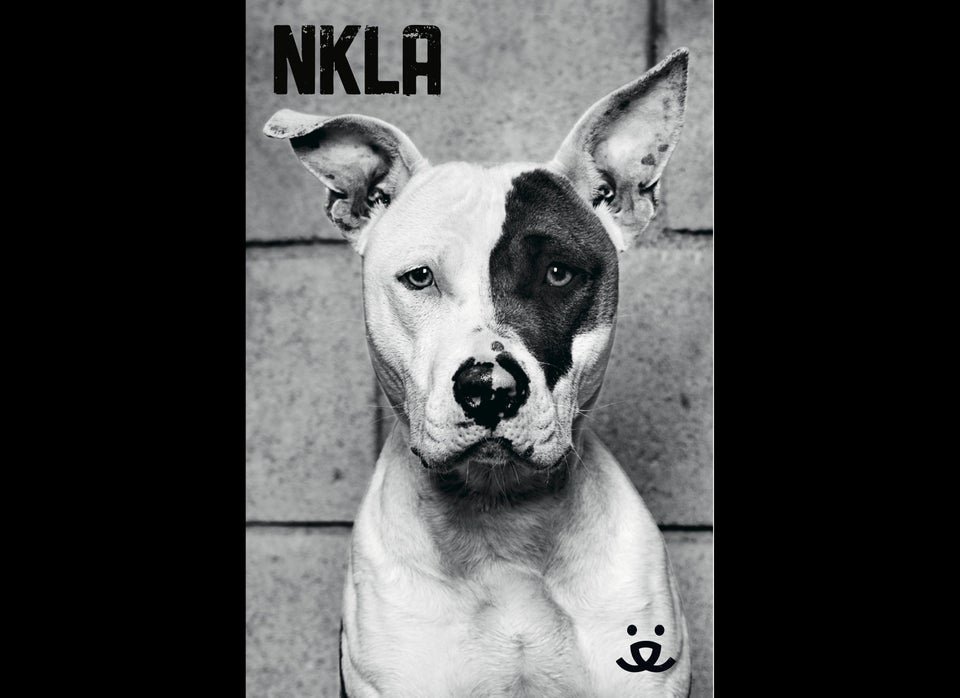 No Kill LA Photos
Popular in the Community