The nonprofit No Labels group held an event in New Hampshire on Monday that featured a number of candidates running for president under one label or another, including real estate mogul Donald Trump, New Jersey Gov. Chris Christie (R), Ohio Gov. John Kasich (R), Sen. Bernie Sanders (I-Vt.), Sen. Lindsey Graham (R-S.C.) and former Maryland Gov. Martin O'Malley (D).
The contenders answered questions from students in Manchester and touted their commitment to bipartisanship and "problem solving," the buzzword of the daylong event.
The group's mission centers on breaking the political logjam in Washington, but its band of former centrist lawmakers has failed to enact any meaningful change beyond coaxing more fundraising dollars out of its donors in the name of "bipartisanship."
Here are some of the best moments from the "Problem Solver Convention":
Joe Lieberman and Jon Huntsman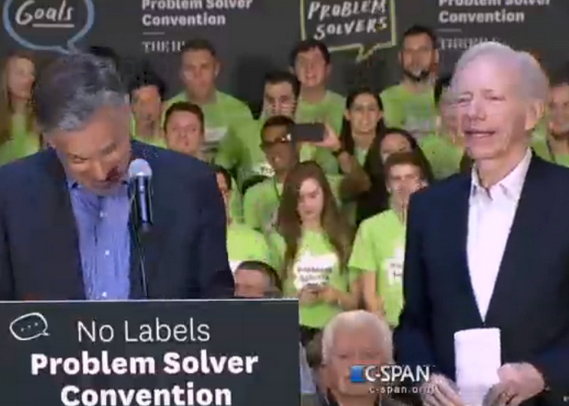 Former Sen. Joe Lieberman of Connecticut and former Utah Gov. Jon Huntsman, the two No Labels co-chairs, were introduced onstage as the "original problem solvers."
"Mr. Problem Solver" Mascot
A young man dressed in green spandex and a cape, who called himself the "Problem Solving Man," rallied a crowd of approximately 2,000 people with a rousing chant: "When I say 'problem,' you say 'SOLVER!'"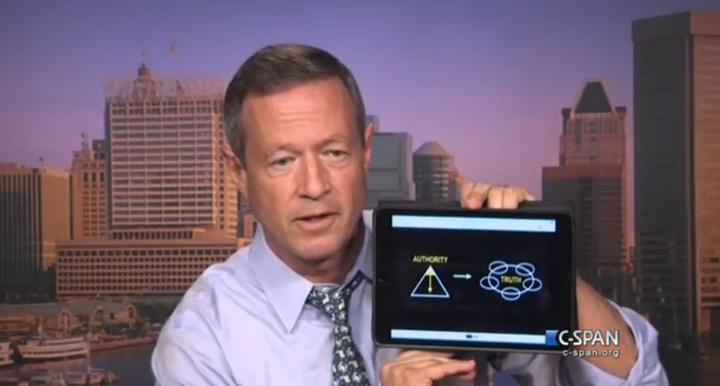 The former governor of Maryland addressed the crowd via live video feed due to preparations for Tuesday's first Democratic presidential debate. He spoke about working across the aisle and described his thoughts on leadership with the aid of a prop -- a tablet with several diagrams.
Playing over the speakers several times was the "No Labels Anthem," which was recorded by Grammy Award-winning artist and hip-hop star Akon. 
A sampling of the catchy lyrics: "He's a Democrat, he's Republican ..."
And: "See a man with a blue tie, see a man with a red tie, so how about we tie ourselves together and get it done, what's right for America."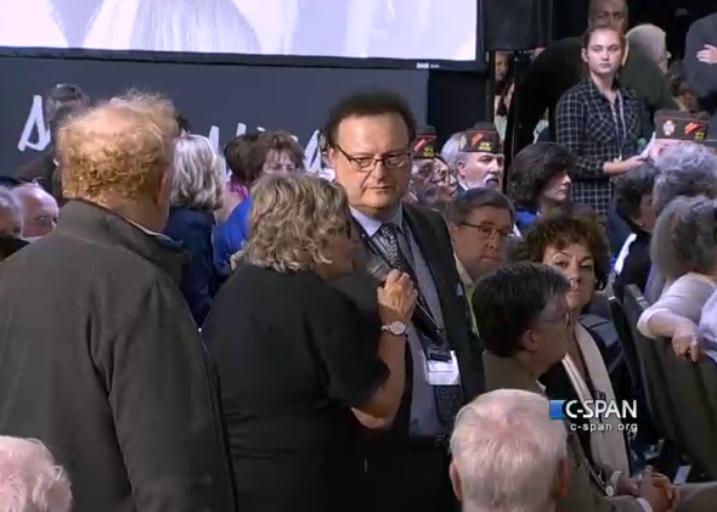 "Seinfeld" actor Wayne Knight, better known as the character Newman, attended to hold the microphone for questioners at the event. Why? Why not? 
Dean Norris, who played Hank on AMC's "Breaking Bad," was also there.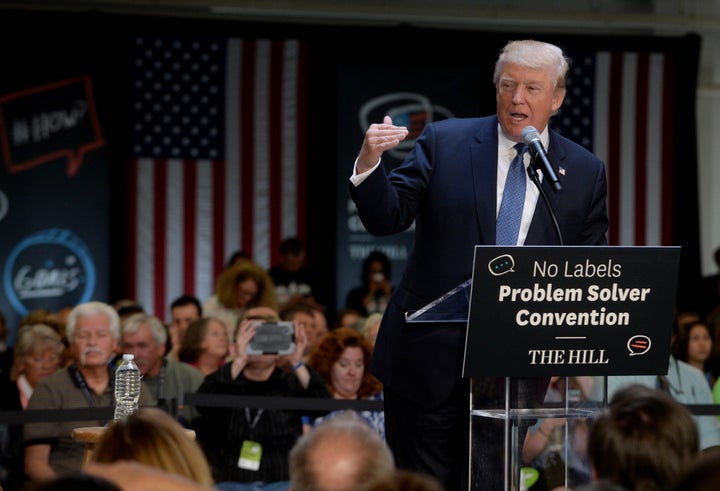 The GOP front-runner cited his work restoring the Wollman Rink, New York's outdoor ice skating facility, as an example of bringing people together. But he delivered some classic Trump lines about working across the aisle as well.
"I like compromise. But let's compromise and win!" he said.
The author of The Art of the Deal added: "If you're going to compromise, ask for about three more times than what you want!"
Trump faced some combative questioners in the Q&A following his speech. Several women, for example, stood up to ask about his divisive language on the campaign trail.
"I went to Ivy League schools. I know what's divisive and what's not divisive," he responded.
When a student stood up to challenge him about his previous comments regarding South Korea, Trump countered, "Are you from South Korea?"
"I was born in Texas, raised in Colorado," he replied.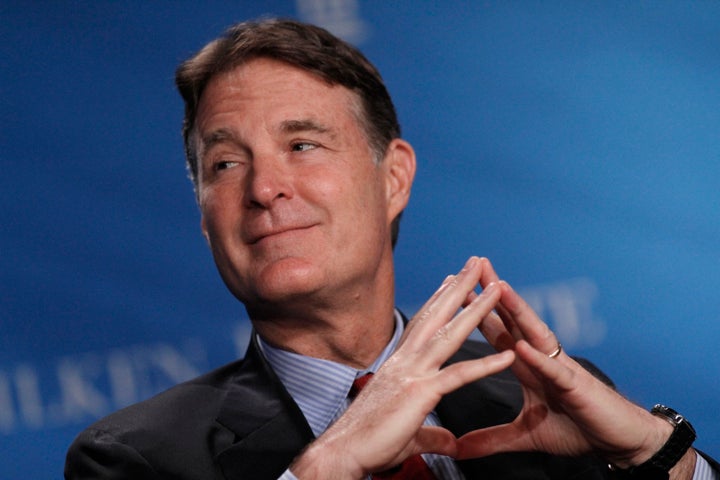 Because what screams "changing the way Washington operates" more than the former Indiana Democratic senator-turned-lobbyist?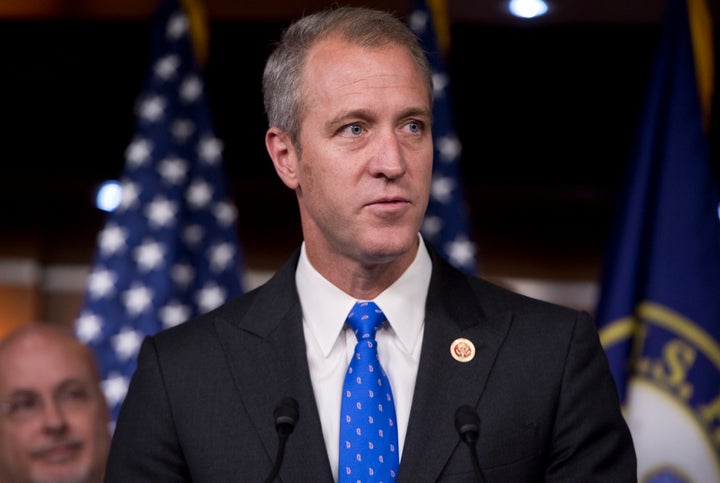 Rep. Sean Patrick Maloney (D-N.Y.) offered one idea in hopes of ending partisanship and gridlock in the nation's capital: more cable news!
"For one week all you MSNBC watchers watch Fox, and for the same week will all you Fox watchers watch MSNBC?" the congressman asked the crowd.
REAL LIFE. REAL NEWS. REAL VOICES.
Help us tell more of the stories that matter from voices that too often remain unheard.