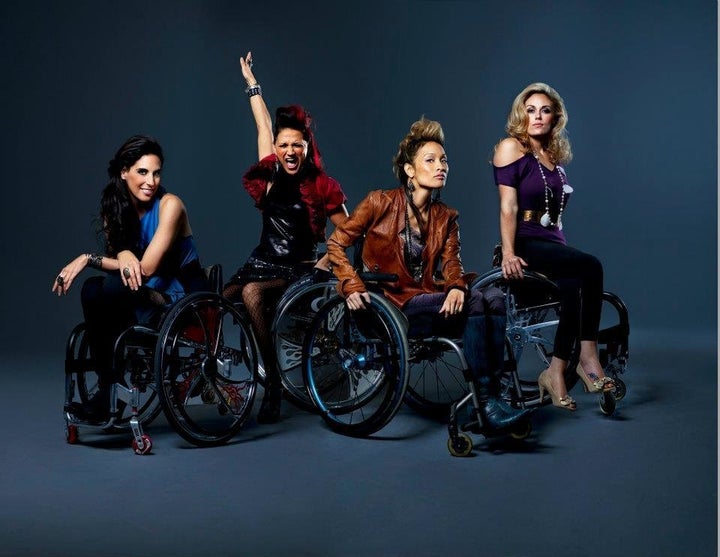 Living with paralysis. Bisexual. Blonde. Woman. Is that who I really am?
I just can't stand the idea of being labeled. Yeah, I know we all do it. It is just an easy way to define people. As I live with paralysis, I realize that labels are more confining than my wheelchair. And I now know how damaging a label can be -- it simply conjures stereotypes or warped assumptions of who a person is. Why can't I just be labeled Tiphany? Not "disabled, bisexual" Tiphany.
From my own personal experience, labeling is just a quick fix to understand someone. Our society loves a box, and it is just convenient for all. Certain labels, like "handicapped," evoke empathy (even though that word is relic). Bisexual? Well, that could have a preconceived connotation. I believe that labels have an emotional resonance and that is why we are attracted to them. I find this quite vexing -- and so do many of my friends (and I hope you don't assume I am just talking about people in wheelchairs)!
I have noticed that labels can break you down and hinder growth, potentially leading to self-esteem issues. As one of Sundance Channel's Push Girls, I wake up every day breaking my own personal boundaries and not conforming to the rigors of society. It is not easy to do -- sometimes I fail at it, but I move forward as best I can.
Throughout my life, my own labels have changed. Born and raised in Northern California, I have always been a native Californian. Let's add that one to the list of labels.
One of my friends thinks that my disdain toward labels is a hopeless cause, that people will never give it up. Even so, I think it is a shortcut to nowhere.
I recently read an editorial in a newspaper by a Dr. Joseph Cramer, M.D. and fellow of the American Academy of Pediatrics, who wrote a compelling article on how labels are shortcuts that shortchange society. One thing he said that stood out for me was this brief excerpt: "The challenge is that ideas are just ideas. The moment they are labeled, thought stops."
So true. Labels are confining. Despite what my friend says, I try to remove labels from every aspect of my life and educate my family and peers to do the same.
I am a living, breathing human being that is full of love and vitality -- living passionately and full of enthusiasm. I have a love for life that is contagious. So take that!
REAL LIFE. REAL NEWS. REAL VOICES.
Help us tell more of the stories that matter from voices that too often remain unheard.