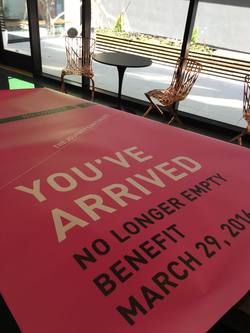 On March 29, 2016, The Sugar Hill Children's Museum of Art & Storytelling welcomed No Longer Empty for its annual benefit, The Journey Continues . The sold-out event was attended by friends, artists, family, and colleagues who enjoyed a beautiful evening with cocktails and dinner, an award ceremony, live and silent auctions, followed by entertainment and dancing in the museum's gracious Living Room.
No Longer Empty - an arts organization that invigorates new, re-opening, and underutilized spaces with site-specific exhibitions and programming - was Broadway Housing Community's premier attraction at the Sugar Hill site two years ago, as they plowed toward the building's highly anticipated opening. With construction still on-going at the time, NLE presented If You Build It - a multi-floor happening featuring art, installations, performances and programming by more than twenty local, national, and international artists, curators, and community institutions. The six-week event served to introduce the architectural wonder to the neighborhood, while integrating and reflecting the Sugar Hill community; its people, families, creators, and its heritage.
It seemed perfectly apropos that NLE would return to the now fully engaged residential and exhibition space to celebrate this festive and important evening in honor of Broadway Housing Director, Ellen Baxter, along with Sarah Calderon of ArtPlace America and Socially-Engaged Artist , Sol Aramendi. The women were honored for forging "new paths in their respective fields, each with great dedication and compassion for New York's communities."
Pushing the boundaries in art, always, If You Build It was exemplary of the work NLE has presented in New York neighborhoods since 2009, under the directorship of Naomi Hersson-Ringskog and an incredibly slight, but power-packed team. As Master of Ceremonies, Ed García Conde, eloquently expressed, NLE finds a place unused and, sometimes unloved, fills it with the creative language of its community, and leaves it teeming with life--no longer empty!
Hosted by Paddle8, the silent auction included commissioned artwork by local artists; the reverse auction was led by Christie's New York; hors d-oeuvres and dinner were copiously catered by Project Renewal's Comfort Foods; and, Retumba! got everyone on the dance floor at the end of the night. Proceeds from benefit will certainly help NLE to continue its groundbreaking journey, and support its Youth Docent Program serving NYC high school students.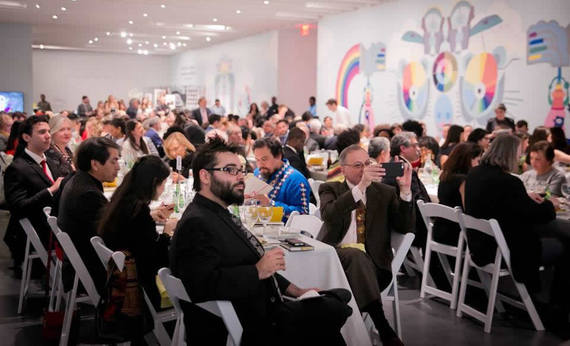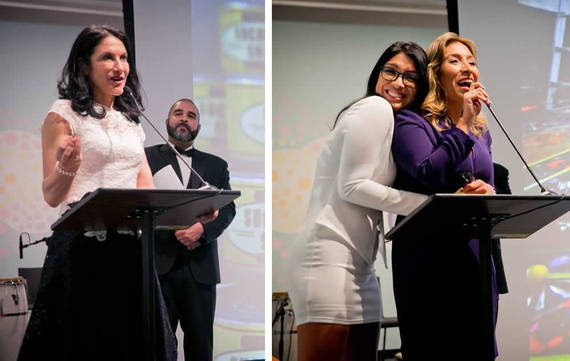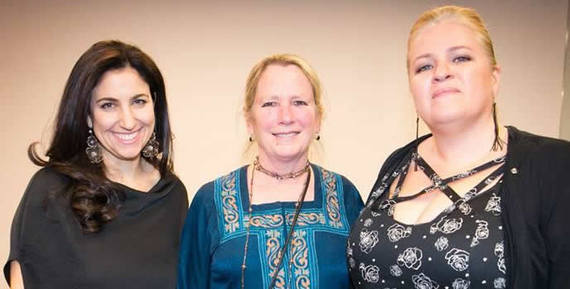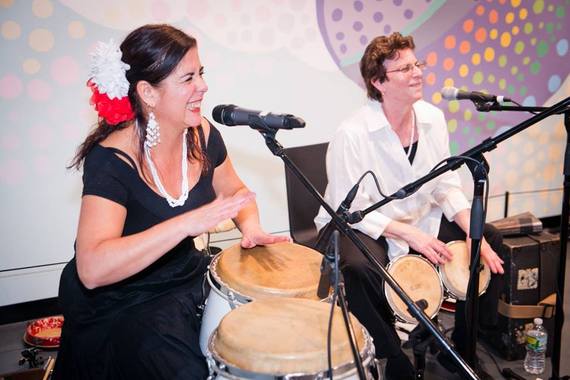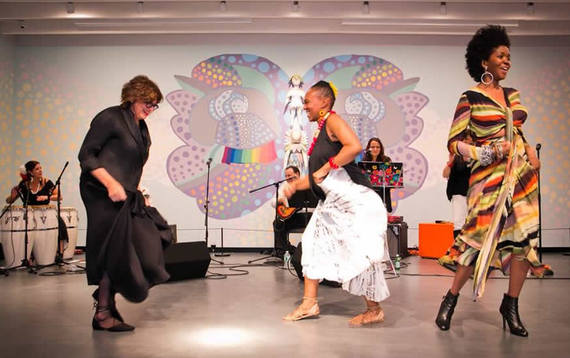 Event photos top to bottom: Guests await presentation in the Living Room; NLE's Manon Slome presents with Master of Ceremonies, Ed García Conde, in the background (left); Youth Docent, Natalie Bedon and her mother Alexandra Bedon speak about the impact of the Youth Docent Program (right); 2016 honorees Sarah Calderon, Ellen Baxter, Sol Aramendi; Retumba! performance and guests on the dance floor. All photos above by Whitney Browne.

Up Next: No Longer Empty presents Be My Guest: The Art of Interiors, April 20-May 8, 2016. Staged in an Upper East home, the exhibition is being presented for the launch of Galerie, a new magazine "dedicated to the intersecting worlds of art and design." Spaces in the home are transformed by six professional artists, with works also on view by members of the Hetrick-Martin Institute's Youth Art and Culture Program. Viewing by appointment only, noon-5pm: bmg@fremontblueevents.com. Visit nolongerempty.org to learn more and follow their work.
Related
Popular in the Community