Three weeks ago, when I was briefly worried that Donald Trump could in fact be elected president, I began drafting a faux "apology" to the clown prince of politics.
My thinking was, hey, the guy has a chance to win, and he is such an unstable, vengeful, petty little man that, even if he and his people are utterly unaware of who I am, best not to get on his Russia-sized bad side in case he ever became the most powerful person in the world.
I was going to ask his forgiveness for calling him -- as so many others have -- a narcissistic, misogynistic xenophobe. I mean, after all, those words kinda sound made up, don't they? Don't be mad at me, Donald.
The turning point for me wasn't his attack on the Khan family, as absurdly offensive as that was, but rather his response when he was asked if he had sacrificed anything, in response to Gold Star father Khizr Khan's challenge that Trump had sacrificed nothing and no one. It bears repeating in full: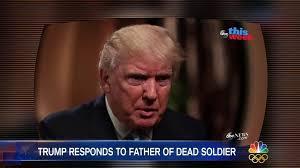 I did a double-take. Did he hear the question? Does he know what the word "sacrifice" means? Did he have a mini stroke? Leaving aside how incoherent that statement was -- and trying to decipher Trump's incoherence is better left to code breakers from World War II -- Donald on the topic of sacrifice was such a perfect encapsulation of the man's mental and emotional deficiencies that I breathed a sigh of relief. Surely this guy can't be elected, I hoped.
His comments about his own sacrifice reveal everything: His inability to talk about anything except his greatness and the failure of his enemies. His uncanny knack for being unable to express himself well, despite his obvious brilliance that he reminds us of daily. His belief that every offensive statement he makes is really just an opportunity to clarify how magnanimous he is.
Millions have and still will back his candidacy of fact-bending, name-calling and revenge for every minor slight. The legions who are scared -- perhaps quite justifiably in their minds -- that the country of their parents and grandparents no longer looks familiar to them. The Hillary haters. The just plain haters who see this puffy, inarticulate blowhard billionaire with a beautiful wife and cleaned up children, as a permissible, safe transporter for their hate.
That's a good start, Tom, but not nearly enough.
Trump supporters should be ashamed of him. They should be ashamed of themselves.
They should be ashamed that they are so in love with a man who defines anything decent and compassionate towards other human beings as "political correctness."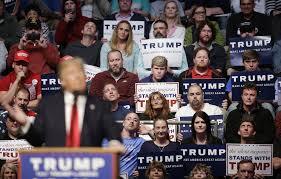 They should be ashamed of backing a man with no filter, no decency, no empathy, no ability to apologize, to admit he was wrong. They should be ashamed of their complicity in trying to turn back the country 50 years, or more, of seeing diversity as a challenge to their lives, of believing illegal immigrants will doom the country, of shouting from the rooftops about the very rare, and tragic, crimes committed by undocumented aliens while ignoring Dylan Roof and James Holmes and Adam Lanza.
Donald has begun the self-destruction process that will likely last until November. But I'm no longer worried about the need to apologize to Trump. I'm now waiting for Trump to apologize to all of us.
Editor's note: Donald Trump regularly incites political violence and is a serial liar,rampant xenophobe, racist, misogynist and birther who has repeatedly pledged to ban all Muslims ― 1.6 billion members of an entire religion ― from entering the U.S.
Calling all HuffPost superfans!
Sign up for membership to become a founding member and help shape HuffPost's next chapter