A woman who was viciously attacked in a nightclub in England is baring her battered face for the entire world to see in order to raise funds and awareness for other victims of violence.
It would've been reasonable for Ryan to keep it a private matter, but she decided to use the incident as a launching point for her advocacy efforts. She posted an image of her bruised face online, and asked supporters to donate to the Oxford Sexual Abuse & Rape Crisis Center in her honor.
Ryan set a modest goal of raising 100 British pounds (about $165), according to her fundraising page. But her supporters have far surpassed that.
As of Thursday afternoon, she had collected 15,202 British pounds (about $25,250).
Ryan was inspired to show her bare face to the Internet after seeing how successful the recent #NoMakeupSelfie campaign has been in raising funds for charity.
It's unclear how the hashtag started trending, but celebrities and advocates alike have been taking to Twitter and Facebook to post their unadorned faces with the hashtag #NoMakeupSelfie in order to raise funds and awareness for Cancer Research UK.
But Ryan has decided to commit her brave selfie to helping other women who have been abused.
Related
Before You Go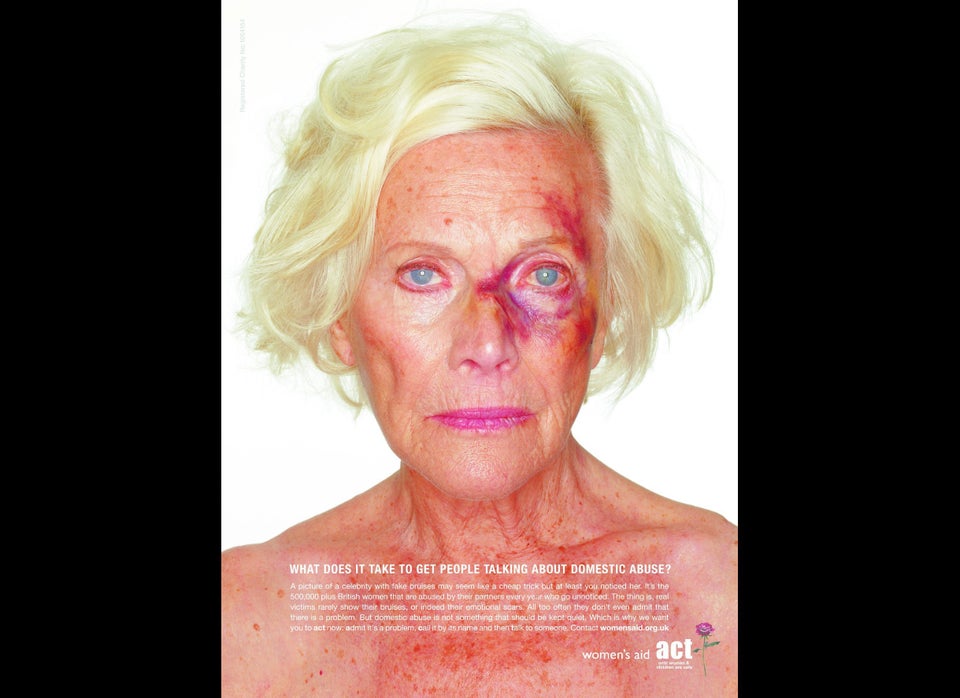 Notable Anti-Domestic Violence Campaigns
Popular in the Community