With Rocky the mascot and those in the grandstand watching, a man at a New Britain Rock Cats minor league baseball game in Connecticut last week asked his girlfriend to marry him. She said no. As the video above shows, it was really awkward.
The announcer actually laughed. Eventually the rejected suitor ran off the field. (Maybe he was going to hit the showers after striking out?)
The Big Lead wrote that the clip might be a hoax. While that's a possibility, the woman's off-microphone reaction seems pretty real.
The Huffington Post contacted the Rock Cats for confirmation and additional details. Until we hear back, we'll have to wonder if those two are still a team.
Related
Before You Go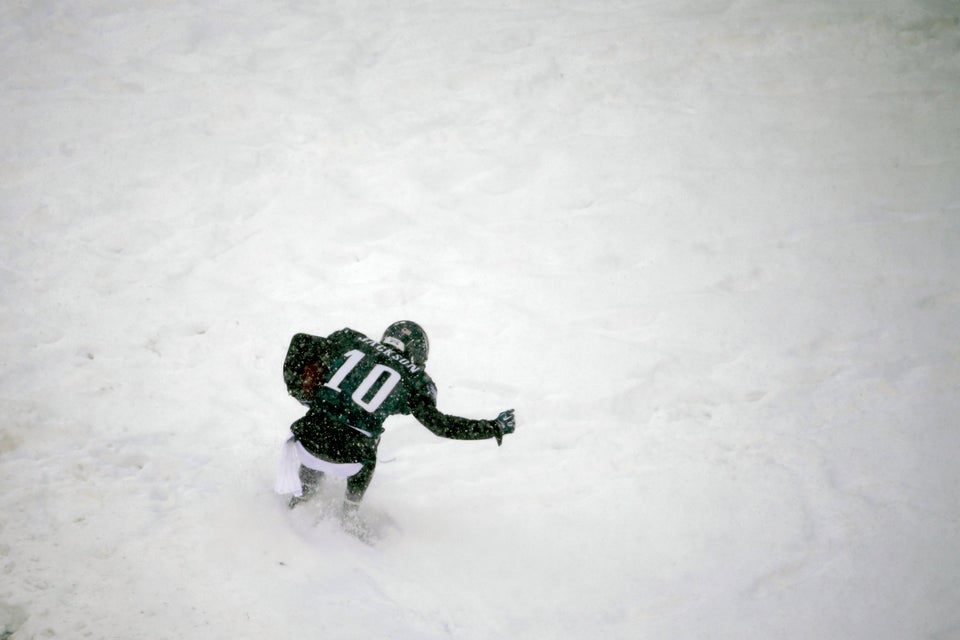 Best 2013 Sports Photos
Popular in the Community