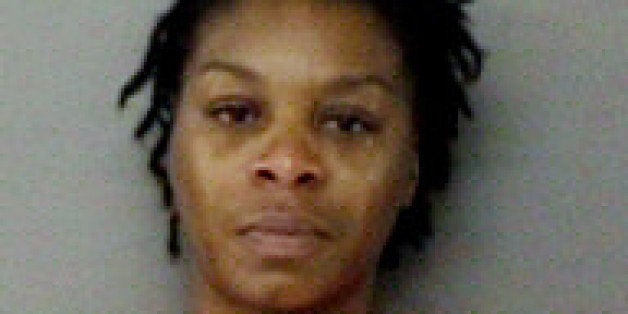 It is no surprise a Texas grand jury failed to hand down indictments for the death of Sandra Bland, a twenty-eight-year old black woman found hanging dead in a Waller County jail cell five months ago. The decision to leave the investigation largely in the hands of the Texas Rangers signaled early on that the fix was in since there is scarcely an organization less likely to be impartial, excepting perhaps the Ku Klux Klan. Not only do the Texas Rangers have a long history of racist violence against African Americans and Mexicans but even today the agency proudly lauds its Confederate history on the State's public safety website.
Cannon Lambert, an attorney for Bland's family, called the grand jury investigation "a sham of a proceeding." Agreed.
The blatantly racist injustices in the Bland case are old school, sickening, and virulent. Beginning with the charade of a police stop for supposedly failing to signal a lane change, to the unlawful demand that Bland extinguish her cigarette to the subsequent off-camera beating because, as Deborah Douglas wrote, she was acting uppity.
We also know: If--in the highly unlikely event that--a white woman did end up dead under the same circumstances, the arresting officer and everyone who came into contact with the victim would be convicted and serving sentences already. Said sentences would probably be served, consecutively under the confinement facility.
On that we can agree, though probably for very different reasons.
Sandra Bland's case is far from over because we cannot forgo justice for her or for her family. We need to pressure Loretta Lynch of the United States Department of Justice to intervene and we need judicial transparency.
We also need real results.
No more of the phony prosecutions that fail to result in indictments, no more soft dismissals for homicidal officers leaving victims' families to settle for civil judgments as if this could ever be enough. Trooper Brian Encinia should be fired, charged, and convicted and so should every officer and jailhouse personnel involved in this egregious violation of Bland's civil rights.
We need to get boots on the ground, dollars in coffers, and bodies in every relevant hearing so that the declaration that black lives matter becomes an actual, everyday lived reality. We also need to force that very necessary national conversation, as Treva B. Lindsey noted, about specific forms of violence and police brutality visited on black women.
Sandra Bland's case does not exist in a vacuum, as five black women died under similar circumstances in the same month that Bland did. Still, her death calls attention to the grimmer history of black women's experiences in the criminal justice system at the same time that it stands as an important challenge to those legacies.
Sandra Bland deigned to believe that she mattered when she stood up for herself. A savage anti-black justice system killed her in an effort to demonstrate otherwise. Because of this, our ongoing battle to seek justice for her death is essential for affirming her humanity and that of all black people.
Calling all HuffPost superfans!
Sign up for membership to become a founding member and help shape HuffPost's next chapter