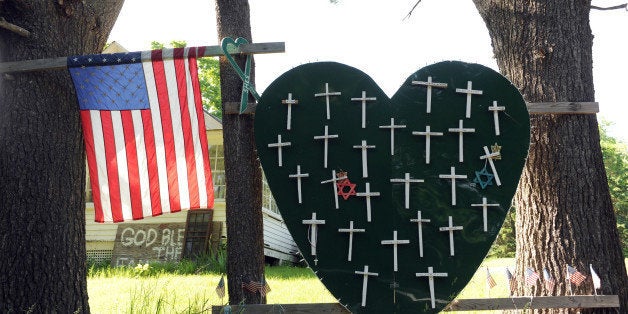 As our nation marks the 3rd anniversary of the shocking massacre at Sandy Hook Elementary School in Newton, Connecticut, it is indefensible that gun violence has grossly become part of American life. Just in the past few weeks alone we have suffered horrific shootings in San Bernardino, California and Colorado Springs, Colorado, in which we were grimly reminded again that another tragedy can take place anywhere. As President Barack Obama pointed out, our thoughts and prayers are not enough. Gun violence is not just an urgent matter of public safety but of national security. We must make it a national priority to end it.
The statistics on everyday gun violence are appalling. According to The Brady Campaign to Prevent Gun Violence, 1 in 3 people know someone who has been shot, 31 people on average are murdered with guns every day, and 151 are treated for a gun assault in an emergency room; 108,000 Americans are shot every year in various forms of gun violence and 32,514 of them die. Young people are not immune to the violence, with 48 children and teens shot every day in the United States. So far this year, there have been nearly 300 mass shootings. In one of the more recent ones that occurred in Lafayette, Louisiana, the gunman was able to exploit a loophole in the current law and obtain a gun. This is one of many examples where a firearm used in a mass shooting was obtained illegally. This is unacceptable.
It is furthermore troublesome that global terrorism has evolved into domestic lone wolf style attacks. Due to the loopholes in our current gun laws, radicalized terrorists on our homeland can easily attain weapons of "mass destruction" that wreak havoc in our communities throughout the nation. According to the Government Accountability Office (GAO), more than 2,000 suspects on the FBI's Terrorist Watch list have successfully purchased firearms in the United States since 2004. More than 90 percent of all suspected terrorists who attempted to purchase guns in the last 11 years walked away undetected, and only 190 were rejected. In an effort to close this loophole, I joined Rep. Peter King (R-NY) as the lead Democratic sponsor to his bill, H.R. 1076 - Denying Firearms and Explosives to Dangerous Terrorists Act. However, House Republican have continued to block debate and vote on this critical legislation that is supported by 80 percent of Americans.
One thing which Republicans should agree on is enforcing the gun laws Congress has already passed. Currently the Justice Department's Bureau of Alcohol, Tobacco, Firearms, and Explosives (ATF) is responsible for enforcing current gun regulations and preventing gun trafficking. Unfortunately, over the years Congress has passed numerous appropriations riders limiting the ATF's ability and resources to do its job effectively. Some examples of these riders include prohibiting the ATF from using funds to consolidate or centralize records regarding federal firearms dealers, and exempting federally licensed gun dealers from being required to conduct inventories before inspection. In response, I have authored H.R. 2939, Enforce Existing Gun Laws Act, which I first introduced in April 2013. The bill repeals several appropriation riders that have limited the ATF's ability to investigate gun trafficking and stop the flow of guns to criminals, individuals with mental illness, and people who might hurt themselves or others with guns. Repealing these riders can empower the ATF and give dedicated law enforcement professionals the resources they need to do their job and protect our nation.
If anything, the escalated threat of terrorism should compel lawmakers to double our efforts to keep Americans safe. We still may not agree on everything, but we need to adopt commonsense legislation to prevent another loss of life due to a shot. That is why I am serving on the Gun Violence Protection Task Force in Congress that works with gun violence prevention organizations to better understand and recommend policies. Also, together with Rep. Hakeem Jeffries (D- NY), I recently introduced H.Res.541, which would designate the month of June as "National Gun Violence Awareness Month" to promote nationwide efforts that can help prevent shootings, especially during the summer months when crime spikes in most areas of the country.
Gun laws and rights are controversial but protecting our loved ones from senseless violence should not divisive. We should no longer tolerate cycles of inaction after the media frenzy, heartbreaking interviews, political speeches, and public outrage. We cannot accept the shootings as the new norm. Adults should not be gunned down in their workplaces. Children should not be shot in their classrooms. Throughout America, survivors, families, faith and community leaders are calling on Congress to take action that will end the epidemic of gun violence.
Popular in the Community