On October 3rd 2017, nonprofit startup AsylumConnect launched a Generosity campaign to help expand its lifesaving resource catalog for LGBTQ asylum seekers who come to the U.S. fleeing persecution in their home countries based on their sexual orientation or gender identity.
Under the current hostile administration, AsylumConnect's ability to point queer asylum seekers towards safe, LGBTQ-friendly resources is more important than ever.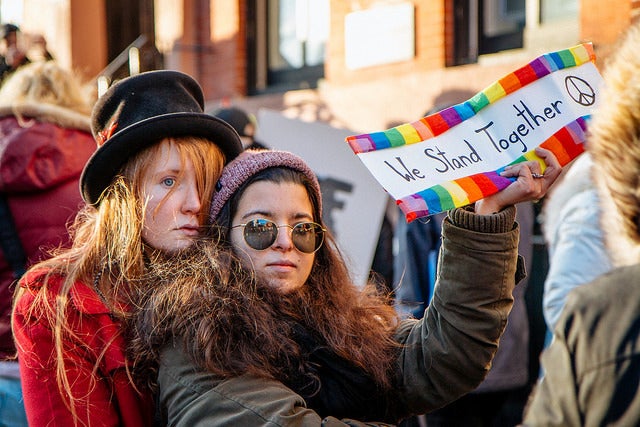 Just this past week, the Trump administration issued a "license to discriminate" targeting the rights of women and LGBTQ people. According to the Human Rights Campaign (HRC), this "religious freedom" directive leaves the LGBTQ community at pronounced risk of discrimination.
In the face of such discriminatory policies and rhetoric, AsylumConnect's mission to build the first ever online database of LGBTQ- and asylum-friendly resources in the U.S. takes on added significance. In pursuit of their basic human right to live authentically, LGBTQ asylum seekers deserve to know where it is safe to go for help.
The AsylumConnect resource catalog aims to fill the current information gap. The catalog is designed to enable LGBTQ asylum seekers to safely integrate in their new home through providing a platform for them to access resource information and referrals to meet their needs in key areas, including: housing, legal, food, medical, mental health, social support, employment, and education. (Nonprofits, immigration attorneys and other service providers who are able to serve LGBTQ asylum seekers in the U.S. are also encouraged to use AsylumConnect's free, online database to gather verified resource referrals for their LGBTQ asylum seeker clients.)
AsylumConnect piloted its resource catalog in Seattle, WA. In February 2017, in partnership with the University of Pennsylvania's Hack4Impact, AsylumConnect migrated the catalog from a static site to a dynamic web application and scaled its product to Philadelphia, PA. To-date, LGBTQ asylum seekers have called the resource catalog "highly recommended" and "easy to use."
AsylumConnect is excited to announce its new partnership with One Degree, a technology-driven nonprofit helping low-income families access resources to achieve social and economic mobility, to build a national version of its resource catalog.
The new catalog powered by One Degree will offer an improved design and user experience. It will also be expanding nationally, starting with New York City, Washington, D.C., and San Francisco in November 2017.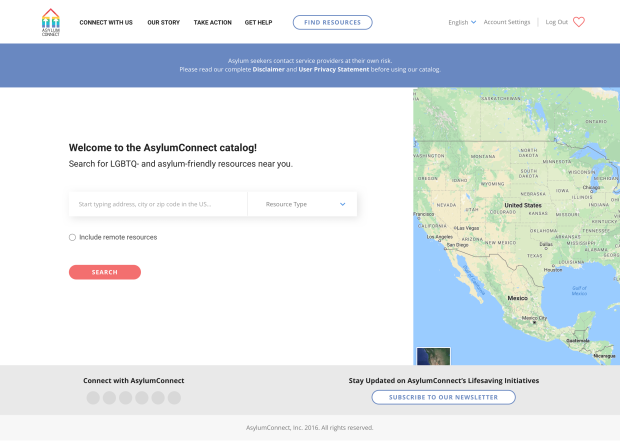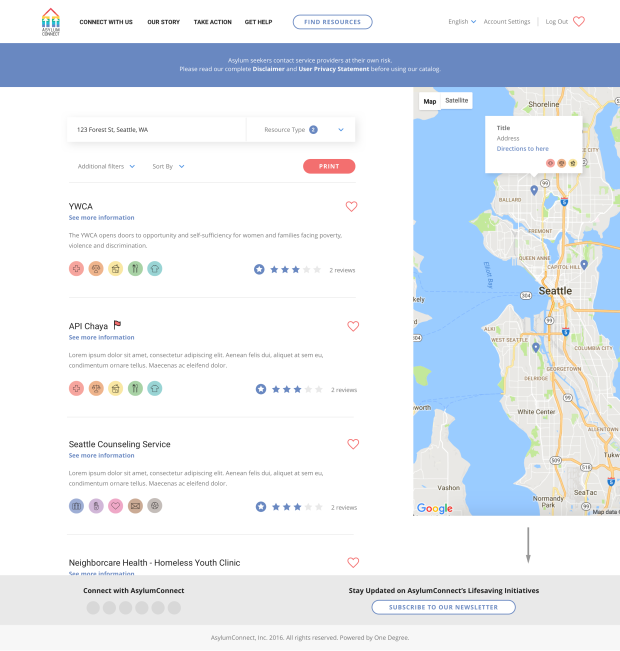 The new catalog will introduce added technical functionality, such as allowing users to search for resources by keyword and location, leave ratings and reviews, create a free user account (service provider or asylum seeker), and more easily search for resources via additional filters.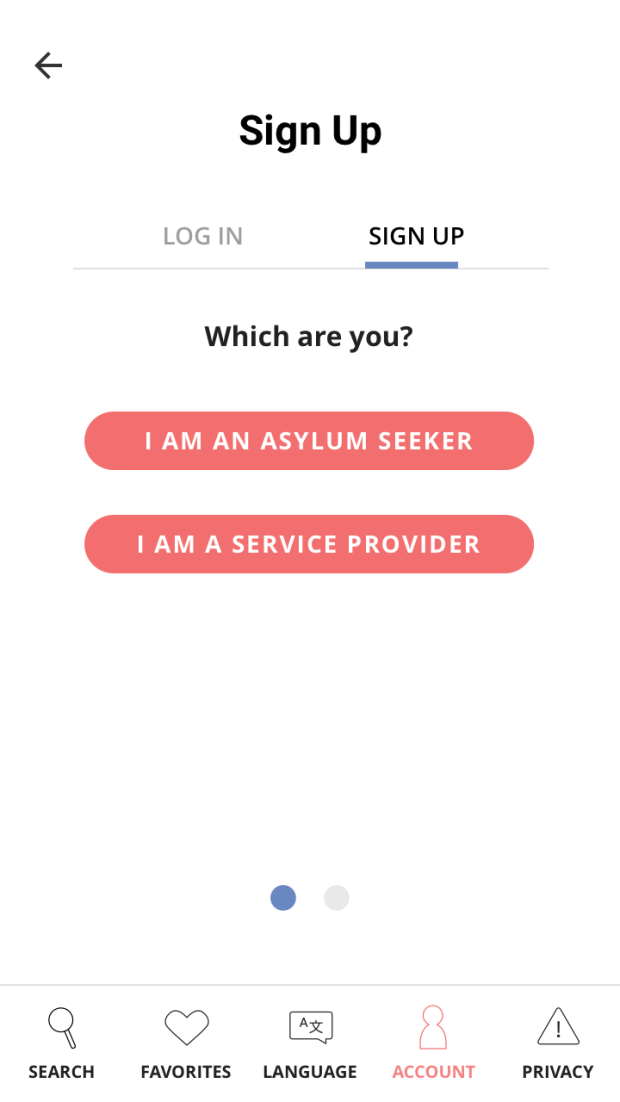 Through contributing to the AsylumConnect crowdfunding campaign, donors can take meaningful action in the era of Trump. Together, we can help ensure LGBTQ asylum seekers in the U.S. are finally able to live safe, healthy and authentic lives.
A version of this article appeared on CrowdfundingPR on October 4, 2017.
Popular in the Community