"I thought that all breast cancer was curable; I never thought it was a terminal cancer. The pink ribbon campaigns led me to believe all it took was surgery, chemotherapy and radiation to kick breast cancer's butt. I was wrong." - Maggie Kudirka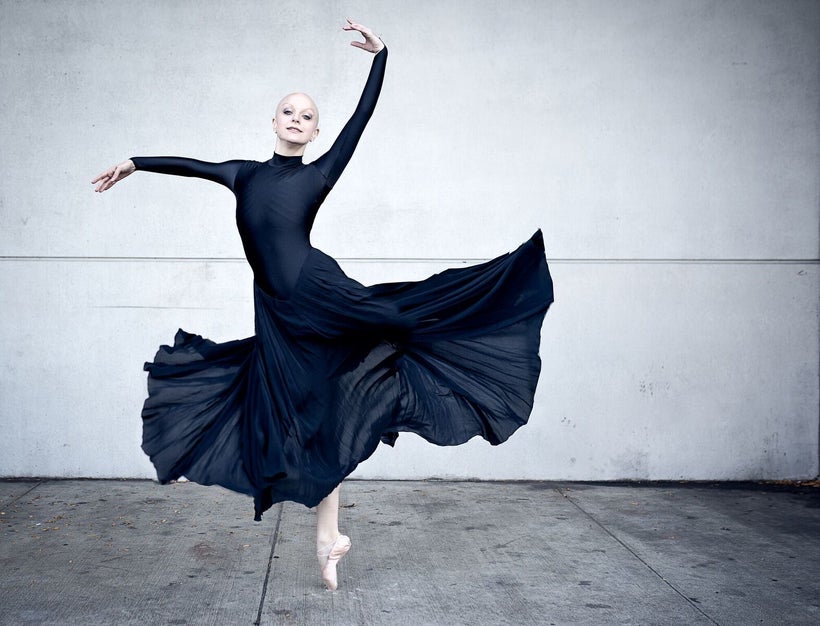 MK: Who is the Bald Ballerina?
BB: About a week after my diagnosis, I decided to use social media to let people know that breast cancer does not just strike older women; that even very fit 23 year old ballerinas can get breast cancer. The Bald Ballerina social media movement grew to 9,000 followers from over 40 countries globally. I have become an advocate for Metastatic Breast Cancer (MBC), particularly in very young women (under 30).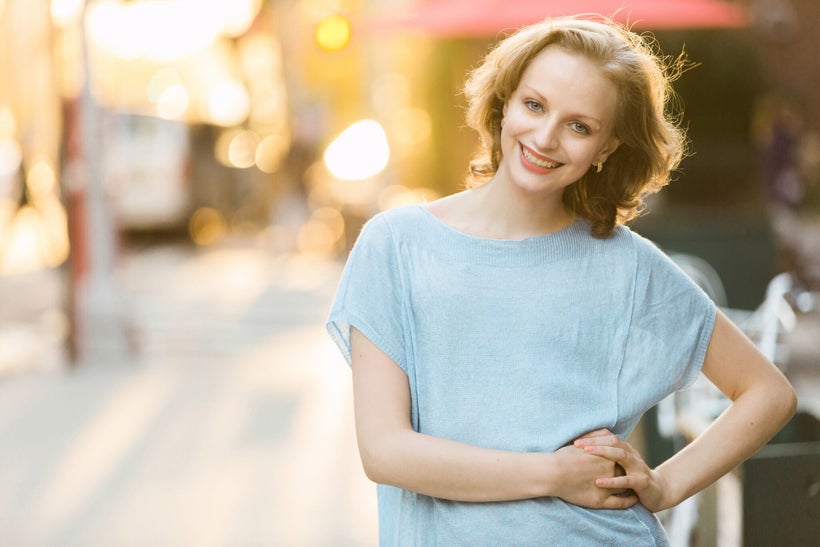 MK: What were your plans before you were diagnosed with metastatic breast cancer?
BB: I had spent the year before diagnosis dancing in New York with the Joffrey Concert Group and planned to return for another season and go on tour to China with them that Fall. My diagnosis in June 2014 ended those plans, and future plans to join a professional dance troupe.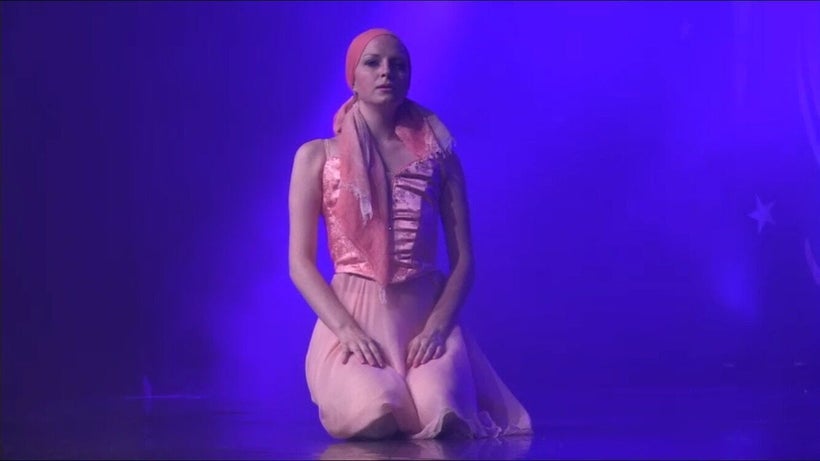 MK: What do you wish you'd know before being diagnosed with MBC?
BB: I learned that I would never become a breast cancer survivor and join the happy women in pink ribbon celebrations. Breast cancer would be part of my life for as long as I was alive, because my cancer had spread beyond the breast. As a young woman living with MBC, I learned that there is no cure for breast cancer and that I would only live for as long as the treatments were working.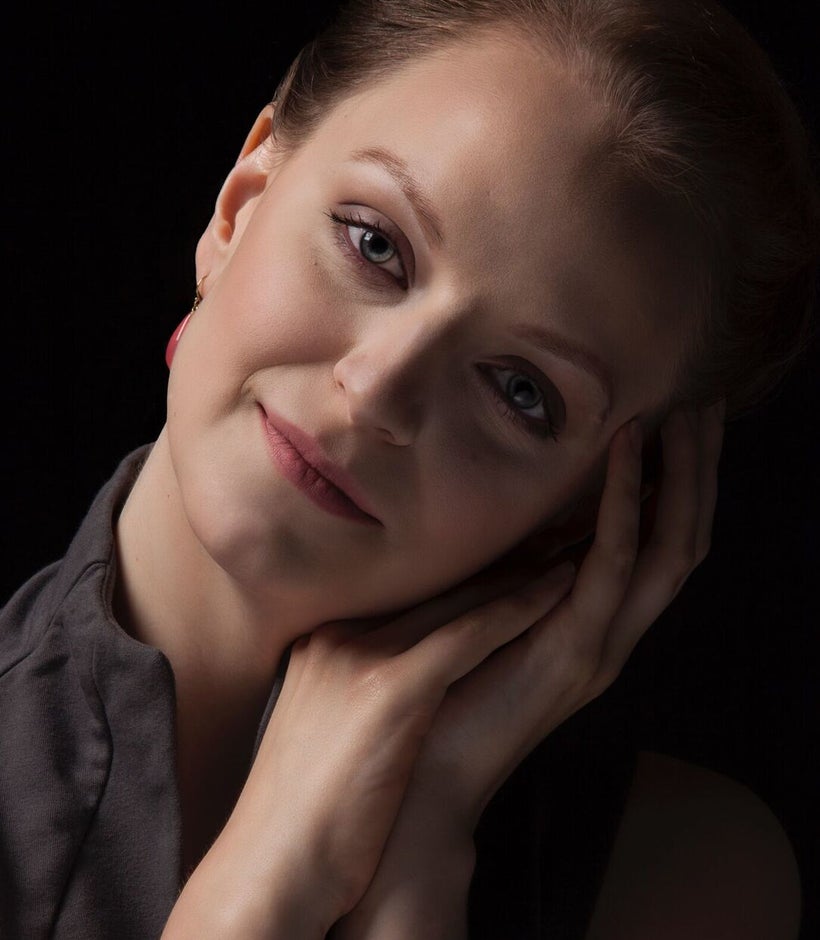 MK: Do you ever wish you could go back to life as if was before breast cancer?
BB: I have very mixed feelings about this. I wish I didn't need to worry about if I would wake up the next morning feeling strong and healthy. I wish I was still living in NYC, dancing five hours a day, as a healthy 23-year old. But, despite the challenges, living with cancer has brought some good things into my life. I now have the confidence to speak in public. I have met remarkable people and participated in extraordinary activities like walking the runway during New York Fashion Week; speaking on Capitol Hill; being featured by People Magazine and Glamour.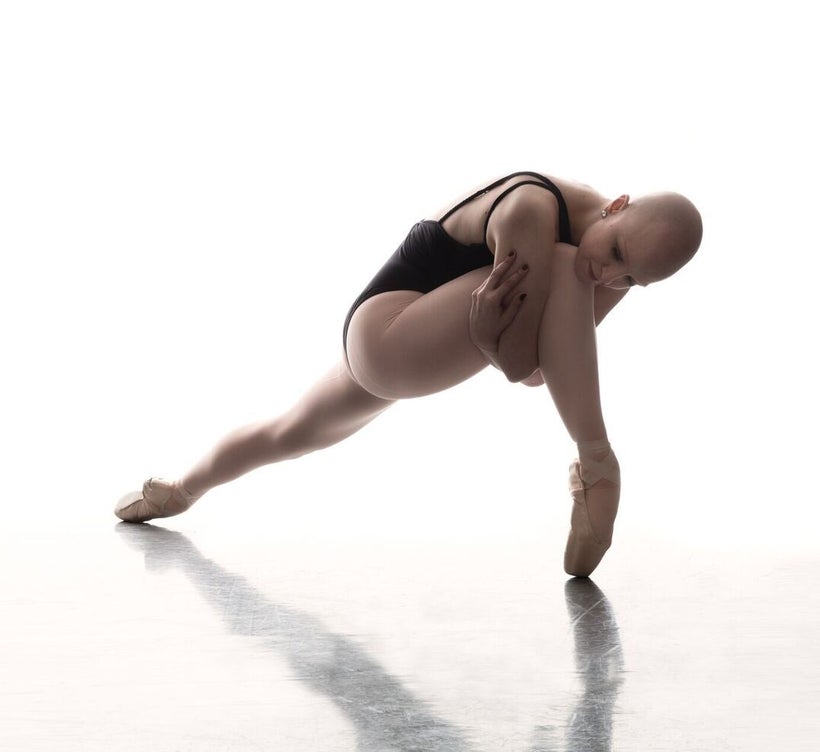 MK: How has this experience awakened you to your purpose?
BB: Cancer has put me on the path of advocacy, hope, and determination. It has given me a voice and a desire to help others.
MK: Tell me about your advocacy work.
BB: Because MBC is so rare in women under 30, I began receiving requests for interviews almost as soon as the Bald Ballerina Facebook page launched. I use my social media platforms to advocate for MBC. I also administer a private Facebook group for women under 30 who have breast cancer. Our needs differ from those of older patients. Living Beyond Breast Cancer (LBBC) provided me with advocacy training, and I was honored to speak at Tigerlily Foundation's Young Women's Breast Health Day on the Hill (YWBHD), focusing on Metastatic Breast Cancer, and to meet with Congressional Representatives on health care and MBC.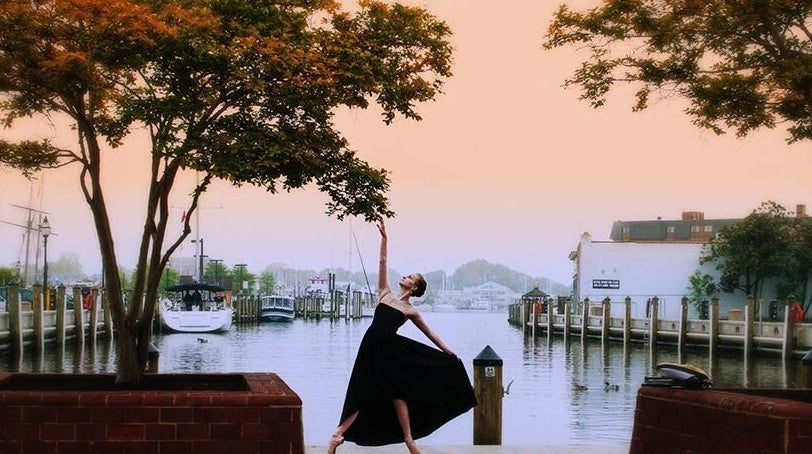 MK: What word do you wish you could take out of the breast cancer vocabulary?
BB: Survivor. Month, years, or even decades after successfully completing treatment, 30% of breast cancer patients will develop metastic breast cancer and die. Another 10% of breast cancer patients are metastatic at diagnosis. 110 American women die every day from MBC. This is 20% higher than the daily opioid overdose death rate of 91 per day, according to the Centers for Disease Control. Pink ribbon campaigns refuse to address metastatic breast cancer because it is too depressing for their celebratory events.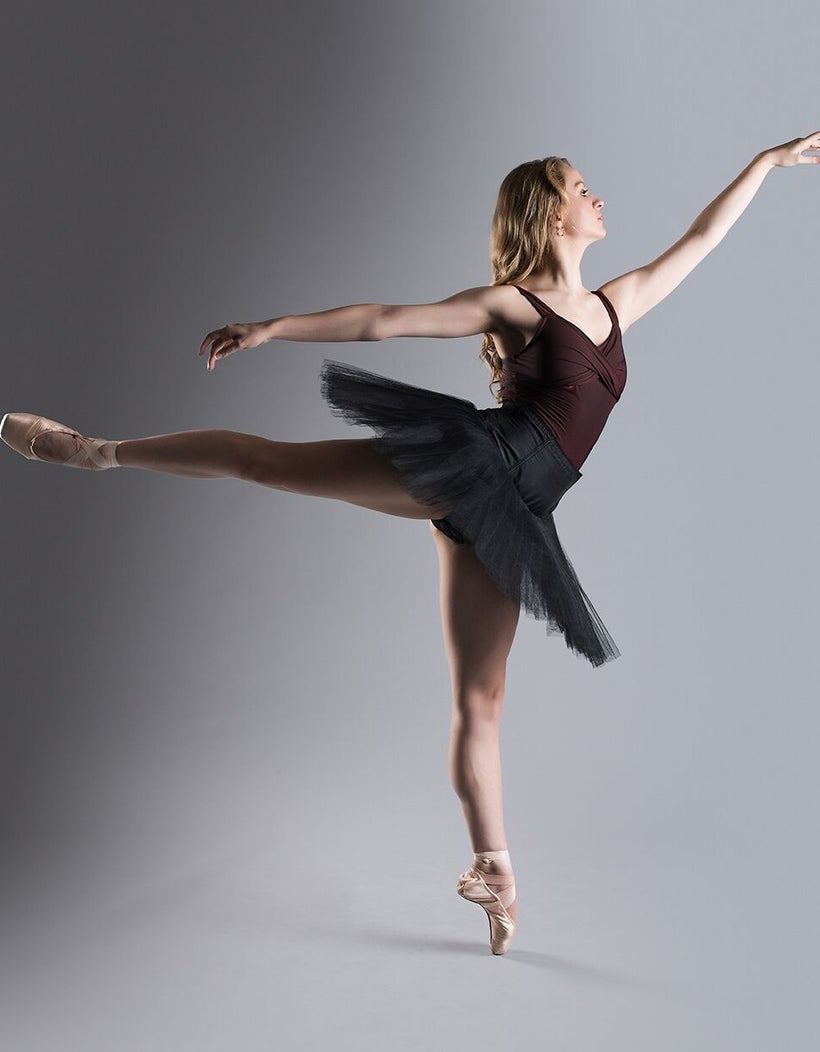 MK: If there was one thing you could change about breast cancer and how people view it, what would that be?
BB: Races/walks for a "cure" and similar events that give the false perception that breast cancer is curable if caught early. They prey on well-meaning people who want to help a loved one with breast cancer. The bulk of the fees/pledges collected goes for "awareness" materials, administrative costs, tee shirts, advertising, and exorbitant CEO salaries. Less than 5% goes toward research to develop a cure to stop the epidemic of 40,000 deaths every year. This 40,000 annual mortality number has not changed in over 20 years despite the billions raised by these breast cancer organizations. Awareness and early detection campaigns do not and will not prevent deaths from MBC. Research has demonstrated that in many cases, breast cancer metastasizes long before any lump is felt or detected on a mammogram.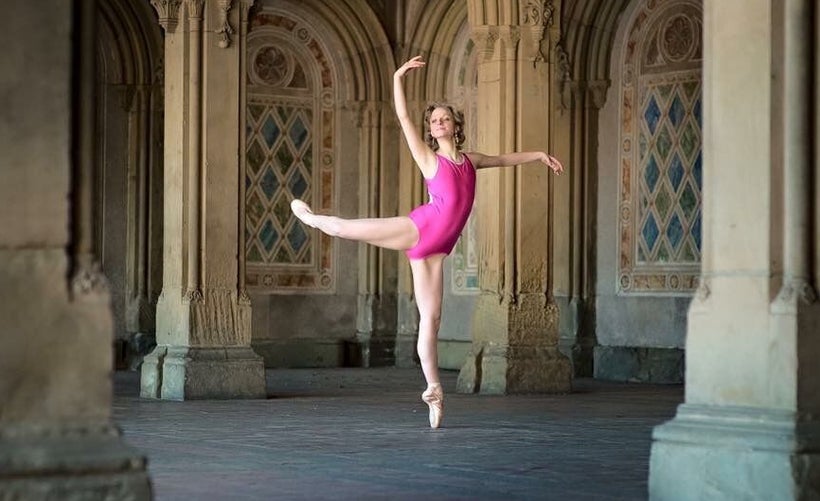 MK: Why is your advocacy work so important to you?
BB: We are each other's best resource. In most cases, our medical team has not experienced breast cancer and its side effects. Communicating with another patient can help deal with some of the challenges we face. It also helps make us aware of new treatments. A young woman I met at an MBC conference told me about a trial she was on for a drug that had just gotten FDA approval. I asked my oncologist about trying it and it has kept me with no evidence of active disease for 18 months now. Also, learning about MBC patients who have defied medical statistics to live longer than expected is very uplifting.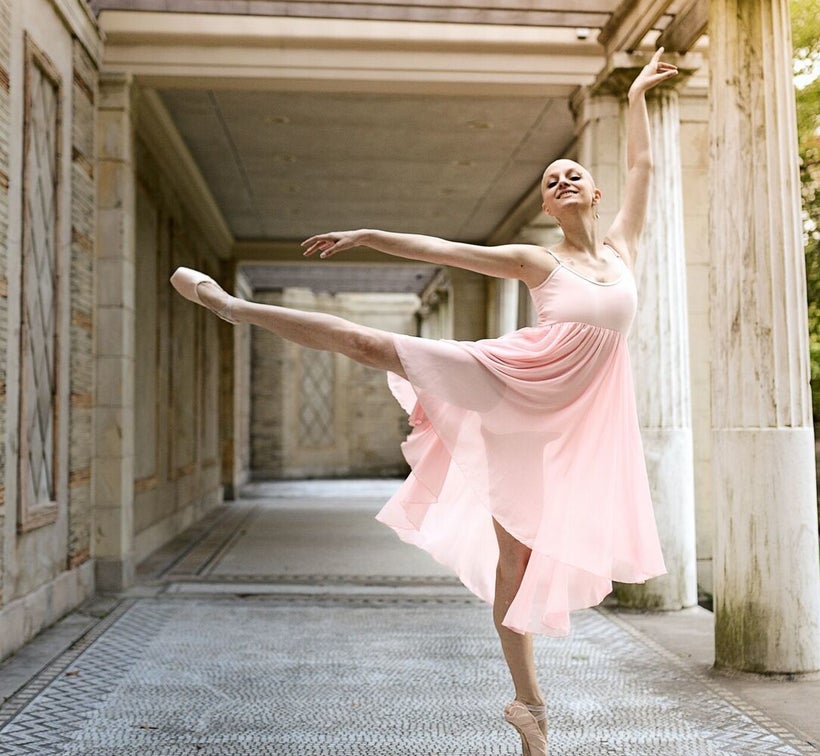 MK: What would you tell a newly diagnosed young woman?
BB: Learn as much as you can, and take control of your treatments. Ask for the treatment best suited to your personal lifestyle. Make your doctor aware of what is most important to you. I told my doctor I wanted to continue dancing, so he chose treatments that minimize peripheral neuropathy. Get a second opinion. My current treatment team is the result of me getting a second opinion. Do not let your doctor talk you into procedures that you don't want, or prevent you from getting procedures that you do want. Because I was only 23 years old at diagnosis, my surgeon encouraged me to get reconstruction, which I declined. He even asked me as I was being prepped for my mastectomy. I again declined and have never regretted my decision. I also declined prophylactic radiation after mastectomy and have not regretted that decision either.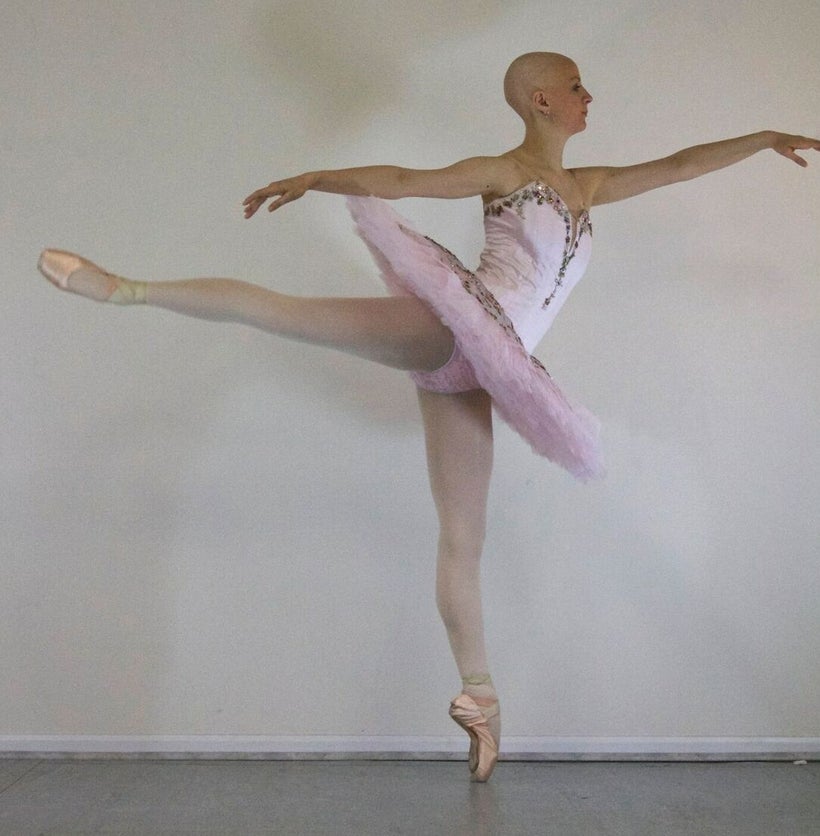 MK: Has cancer changed how you see adversity?
BB: Terminal cancer makes you aware of how precious life, family, and friends are. Small annoyances are not worth fussing over. Your perspective changes when you realize everything could change in the blink of an eye.
MK: What is your biggest fear?
BB: Active disease detected on my next scan, which means my treatments are not working.
MK: What one word defines you?
REAL LIFE. REAL NEWS. REAL VOICES.
Help us tell more of the stories that matter from voices that too often remain unheard.
This post was published on the now-closed HuffPost Contributor platform. Contributors control their own work and posted freely to our site. If you need to flag this entry as abusive,
send us an email
.