On the list of outlandish things Amy Schumer can now do because of fame, wealth and Old Navy commercial money, purchasing the farm her family lost to bankruptcy in her childhood is a pretty good way to go.
When Schumer was a girl, her family experienced a seismic financial shift after her father's baby-furniture business tanked ― an event that unfortunately coincided with his multiple sclerosis diagnosis. The family's farmhouse in upstate New York, where Schumer spent childhood summers, was one of the first things to go once they began cutting costs.
Just as the holiday season was kicking off in earnest, Schumer announced on social media that she had bought the beloved farm as a gift for her father. The comedian shared a screenshot of a FaceTime conversation with him Tuesday on Instagram.
Later, Schumer posted an old home video of her younger self walking through cornfields on the farm as her father watches on, "taunting me because I wanted him to come with me," she wrote in a caption on Instagram.
"We lost the farm when we lost everything else. But today I got to buy it back for him," continued Schumer.
In her best-selling memoir The Girl with the Lower Back Tattoo, the comedian opened up about the financial difficulties her family experienced and how they motivated her to earn her own money.
"I don't remember how it felt to lose everything, but I do remember men coming to take my dad's car when I was ten. I watched him standing expressionless in the driveway as it was pulled away," she wrote. "Life got less and less comfortable for us after my parents lost all their money. We began moving into smaller and smaller homes until it fell like we were sleeping in a pile ― and not a fun pile like the monsters in Where the Wild Things Are."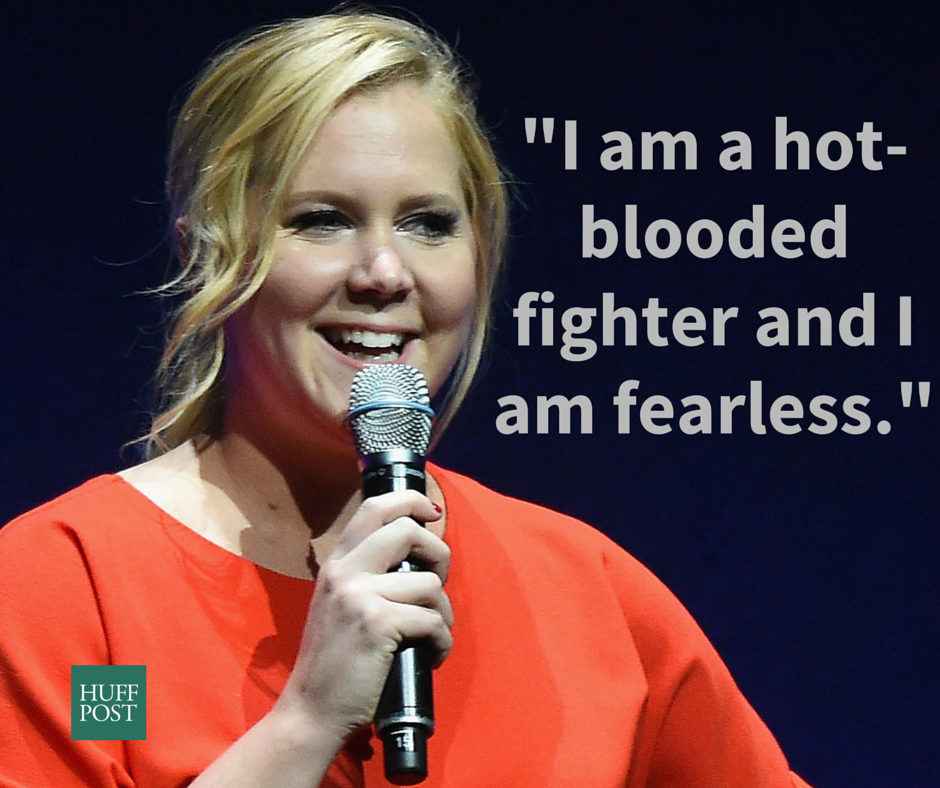 13 Amy Schumer Quotes That Make Us Proud To Be Women
Popular in the Community