The Laguna Lodge Eco-Resort and Nature Reserve sits surreally amongst a picturesque Guatemalan landscape at Lake Atitlan, which dominates at the top of media's "most beautiful" lists. Laguna Lodge owners, Mayah Brandon and Jefferson Dent, harnessed some of the area's beauty when they opened their five-star, six-bedroom, boutique gem in 2008. The hotel is artfully constructed into the side of a mountain and distinguishes itself from others through eco-friendly, organic and vegetarian practices. Though it has unique features and services, some may argue that Laguna Lodge is a true standout, namely, because of its service to the community.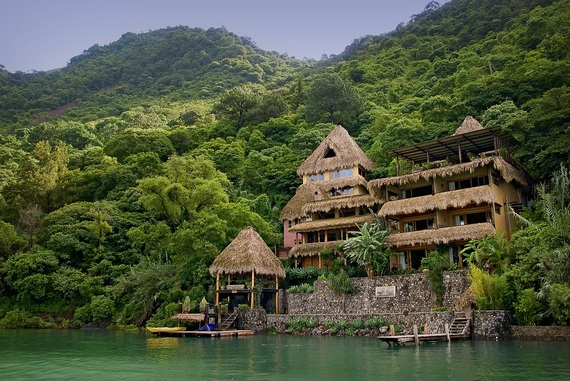 Brandon, a trained psychiatric nurse, felt a soulful connection to the lake and returned often until finally settling there permanently some 20 years ago.
"As I began to live here, I could see sick people and I knew how to help them," said Brandon.
And help them she did. Before joining with her life partner Dent, an Australian native whom she met in 1997, she began to provide services to local villagers. During a notable and early account, she noticed an elderly man, who had been blind for eight years. Brandon realized it was cataracts, a repairable eye condition of which he wasn't aware, and for which he could not afford treatment. Relentlessly, Brandon traveled hours on several occasions to take the man to a doctor to be treated. "It was like the lights had been turned on," Brandon recalled after his sight was restored.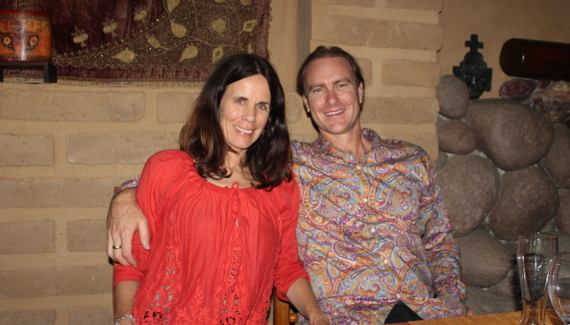 With her heart and her medical training constantly guiding her, Brandon started the Laguna Community Care Program, funded out of her own pockets initially, but now includes donations from guests. "The program provides the best support to the neediest community members," said Brandon, particularly in the nearby Santa Cruz village. Over the years, the program has sent villagers to doctors and has funded children's school careers.
In addition to the program, the Laguna Lodge itself is also an instrument for service. According to the owners, the staff--who are exclusively Guatemalan--come first. It is important to the owners that all of the staff be from Guatemala "so that it can be a legacy for the people of Guatemala," said Dent. Most of the staff hired at the hotel were untrained until Brandon and Dent taught them all the skills necessary for their respective jobs.
Workers that helped construct the hotel, under the watchful eye of Dent, who is a trained carpenter, became wait staff or kitchen staff once the hotel was erected. "It's an ecological promise to be 100 percent indigenous run," said Brandon. In fact, when the time comes for the couple to pass along ownership of the lodge, they are committed to it being given to the Guatemalan community.
"Once you adopt these families, you've got everyone for life. You've opened up a can worms because you've allowed yourself to see it, said Brandon.
Twice a year, the pair turns the Laguna Lodge into an ad-hoc medical facility and provides approximately $150,000 worth of care to some 200 people. Various doctors, primarily dentists, stay at the lodge for discounted prices and agree to provide pro-bono services. Primarily extractions, fillings and sometimes cosmetic dentistry work is performed. In addition, some help is given to those with broken arms and broken backs.
"It's not a business for me, it's a lifestyle," said Brandon. "We have a connection to the villagers." "Yes," agreed Dent, "This hotel is something different from the norm. And it's something we are proud of."
Calling all HuffPost superfans!
Sign up for membership to become a founding member and help shape HuffPost's next chapter