Los Angeles metro riders were in for a treat (or shock) on Sunday when hordes of pantsless passengers walked through the turnstiles at metro stations in Koreatown, Pasadena, East LA and North Hollywood for a summit at Union Station.
They were all part of the annual "No Pants Subway Ride," first organized by Improve Everywhere in New York City. The stunt was inaugurated in 2002 when seven pranksters boarded a subway without pants. Ten years later, the delightfully tacky gag has spread across the globe and enlisted thousands of "agents" in a yearly mission.
In Los Angeles, GLA (Guerrilla Los Angeles) Improv took up the mantle for the fourth time in a row and organized a dossier for Angelenos looking to ditch their clothes. Cindy Bolf, a co-organizer along with Leo Gonzalez, told the Huffington Post that the event went off without a hitch. "I'm really happy with how it went," said Bolf. "From the participants that showed up to the people on the metro, everyone was having a good time and a good laugh."
For Los Angeles pranksters, Sunday's final destination was the Hollywood and Highland metro stop. "Agents" posed with tourists, Hollywood Boulevard characters, and each other for the rest of the afternoon before returning to their normal, pants-filled lives.
WATCH: See the fateful moment when dozens of Angelenos decided to drop trou (video set to the classic song "Me So Horny," so watch it on mute or with headphones).
One newcomer Gregory Tung blogged about his experience and confessed that he broke one of the stated rules of the day: don't explain the stunt. A woman asking if it was part of an Occupy Protest was continually rebuffed on the train ride, so Tung broke his silence and let her in on the joke. He explained, "the woman started out looking so interested and happy but when we continually gave her the run-around, she looked annoyed and disappointed. I thought that rule was stupid. So I leaned forward and told her quietly it was just for fun, not a statement or anything."
Other cities in on the joke: New York, Washington D.C., London and Mexico City. To learn more about the no pants subway ride, check out ImproveEverywhere.com.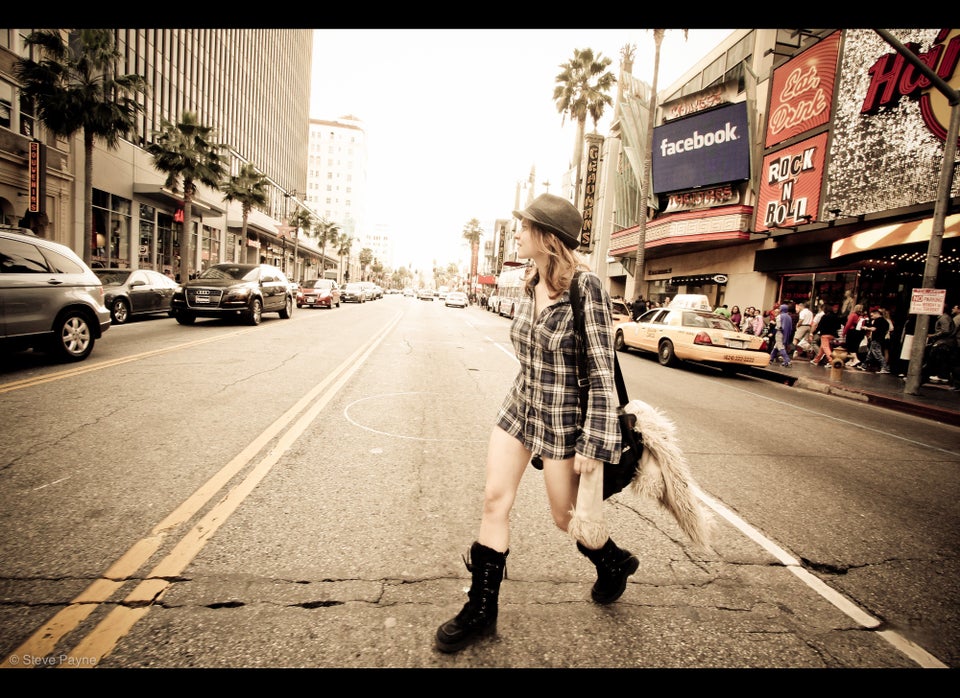 No Pants Metro 2012
Popular in the Community