New York wasn't the lone city to experience an inundation of underdressed straphangers on Sunday. The taking-off-your-pants phenomenon has taken off across the globe, with train passengers from London to Beijing participating in the famous "No pants subway ride."
Started by the comedy group Improv Everywhere back in 2002, the bloomer-showcasing journey has bloomed in the last dozen years, becoming a cross-border cultural event with thousands of participants.
Thankfully for the bystanders, the pantsless masses didn't crowd in during rush-hour on a workday. Take a look a handful of photos of the train riders sans trousers from around the world.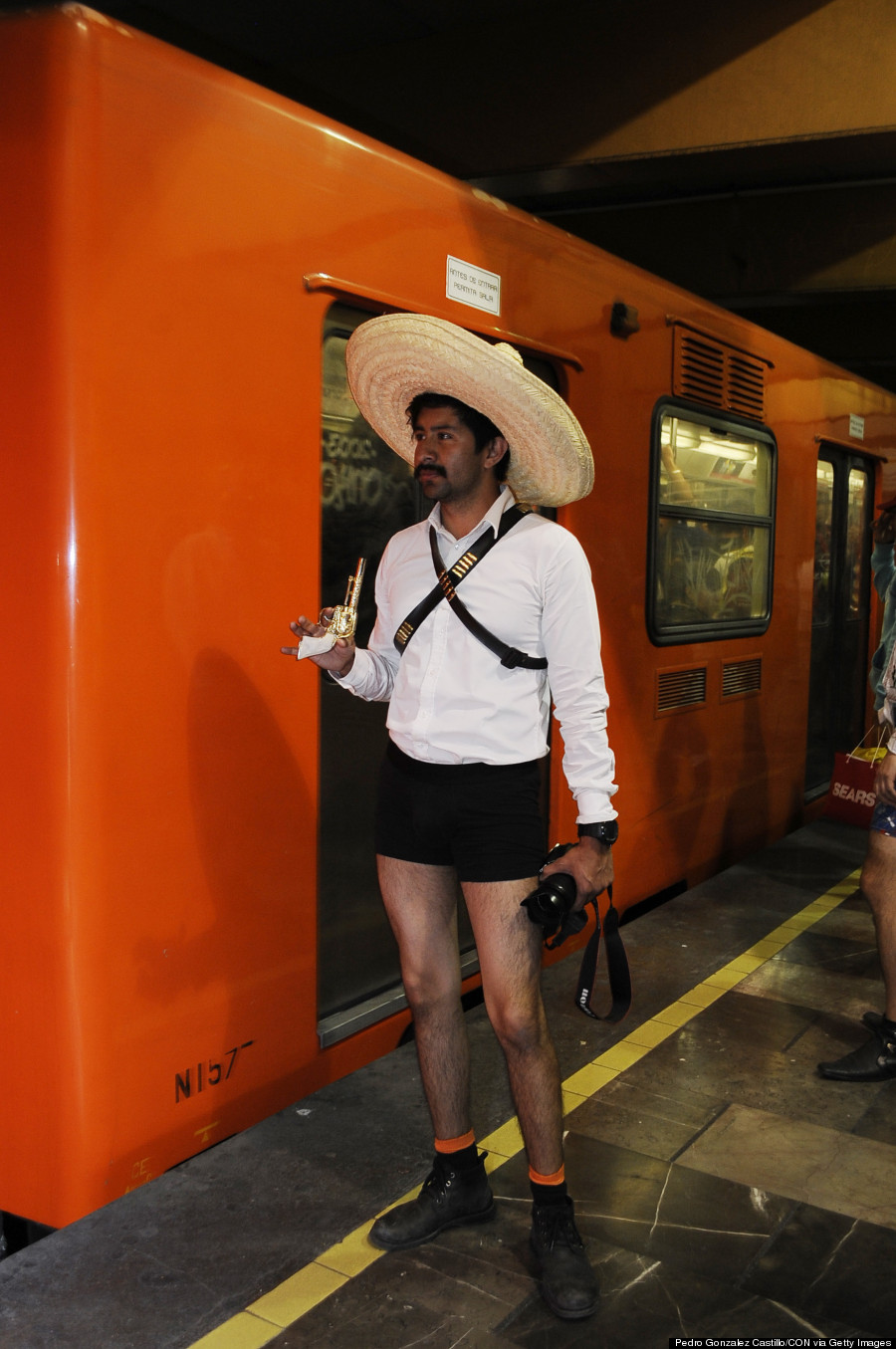 Participant not wearing pants stands in front of the subway train while taking part in the annual No Pants Subway Ride on January 12, 2014 in Mexico City, Mexico. (Pedro Gonzalez Castillo/LatinContent/Getty Images)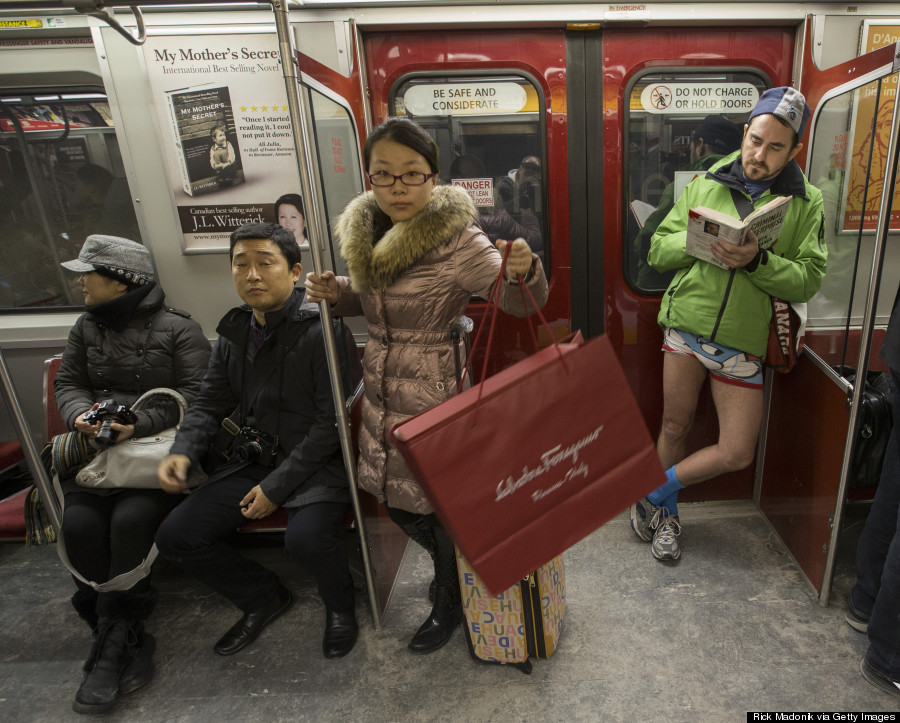 Darren Morneau, 40, of Toronto, reads his book as the train is about to head downtown. (Rick Madonik/Toronto Star via Getty Images)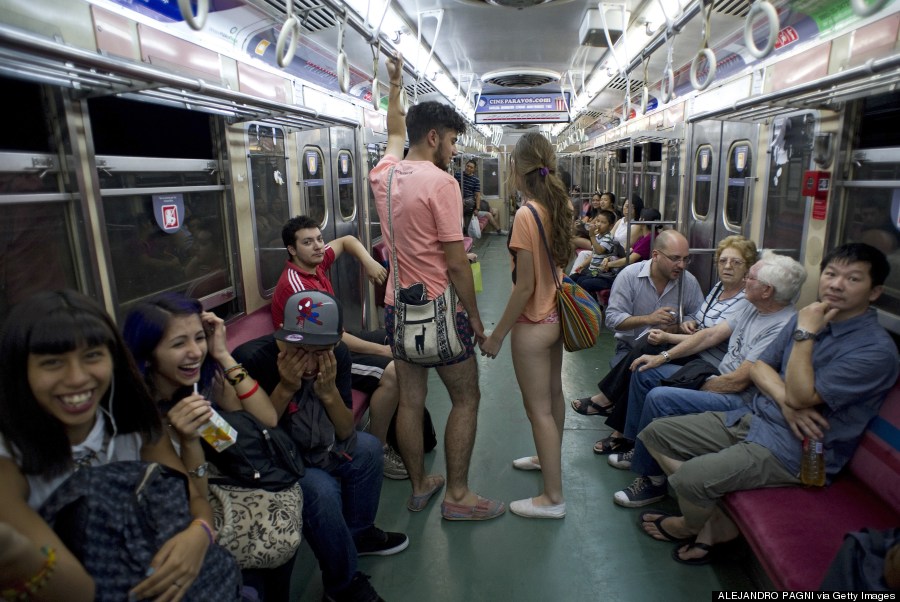 A couple taking part in the 'No Pants Subway Ride' remains on a metro train in Buenos Aires on January 12, 2014.(ALEJANDRO PAGNI/AFP/Getty Images)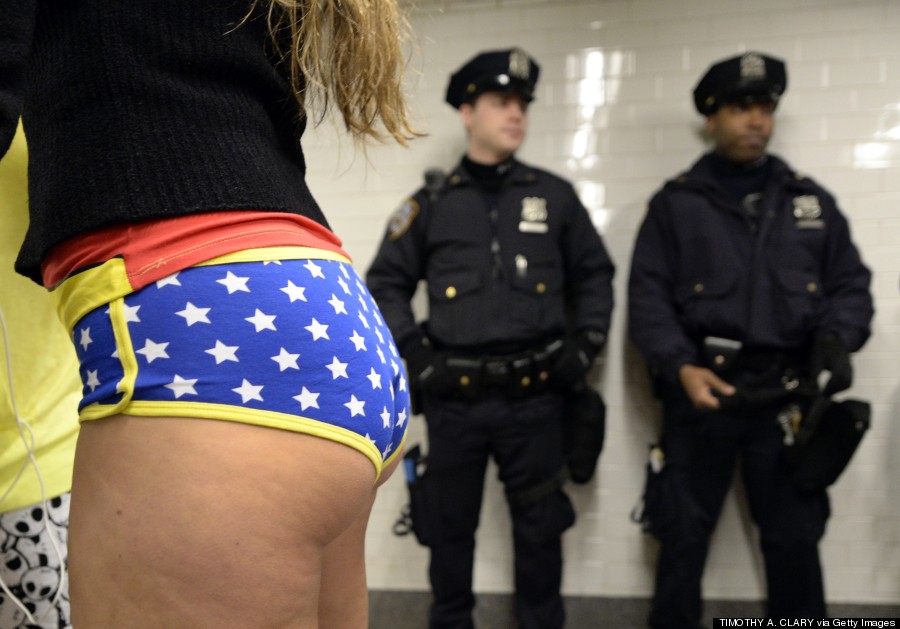 Police look on as riders wait for a train in the New York subway in their underwear as they take part in the 2014 No Pants Subway Ride on January 12, 2014. (TIMOTHY A. CLARY/AFP/Getty Images)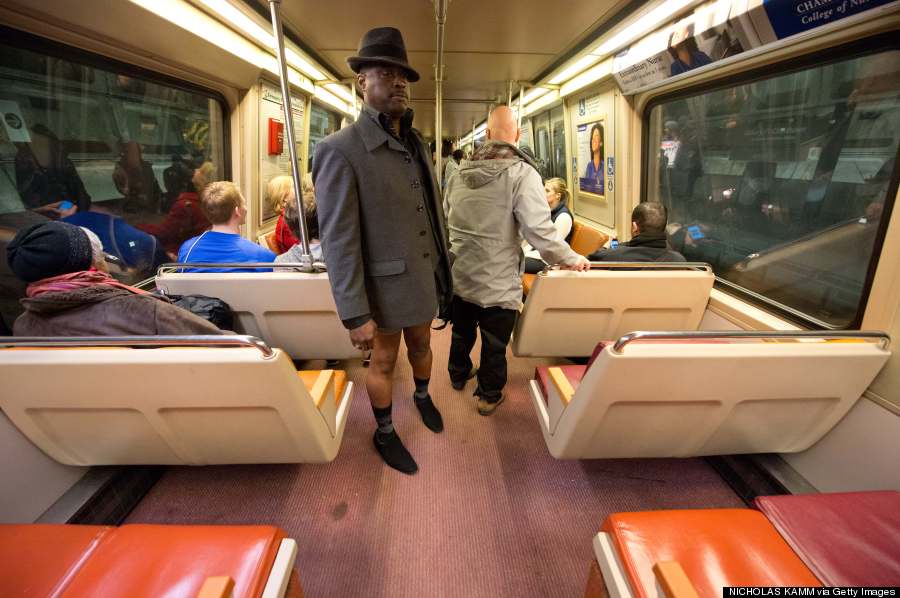 A man taking part in the 'No Pants Subway Ride' rides a metro train in Washington on January 12, 2014. (NICHOLAS KAMM/AFP/Getty Images)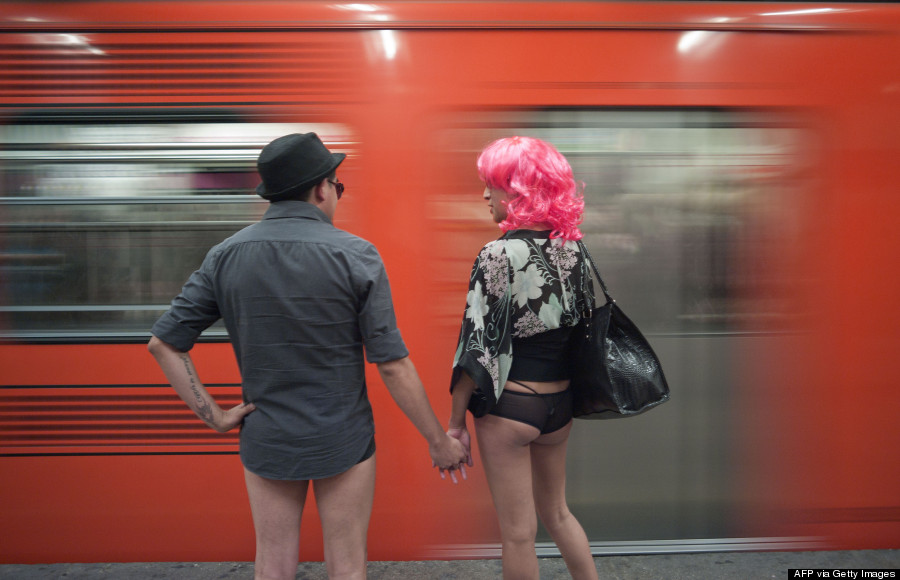 People taking part in the 'No Pants Subway Ride' wait at a metro station in Mexico City on January 12, 2014. (ANTONIO NAVA/AFP/Getty Images)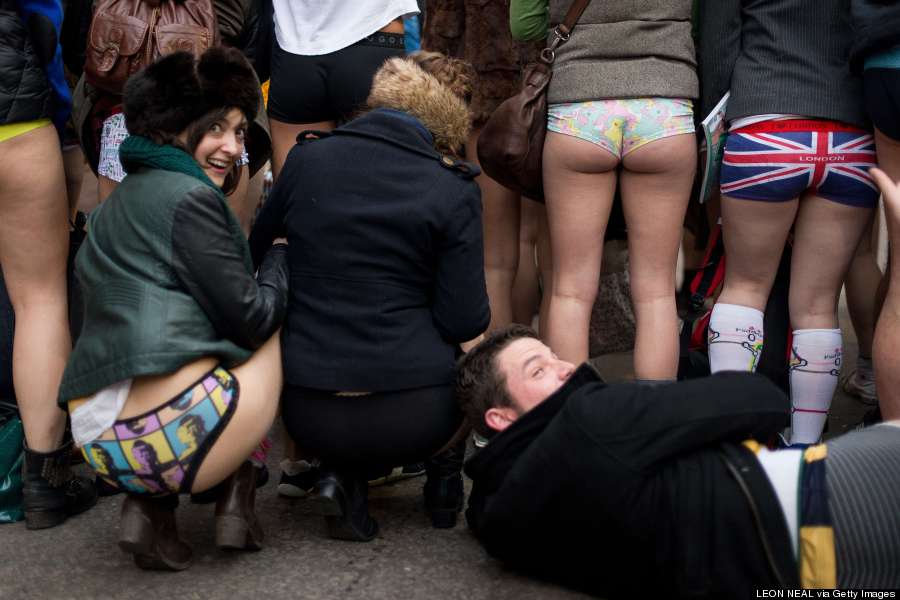 Participants in the 13th annual International 'No Pants Subway Ride' pose for a picture at Paddington underground station in London, on January 12, 2014. (LEON NEAL/AFP/Getty Images)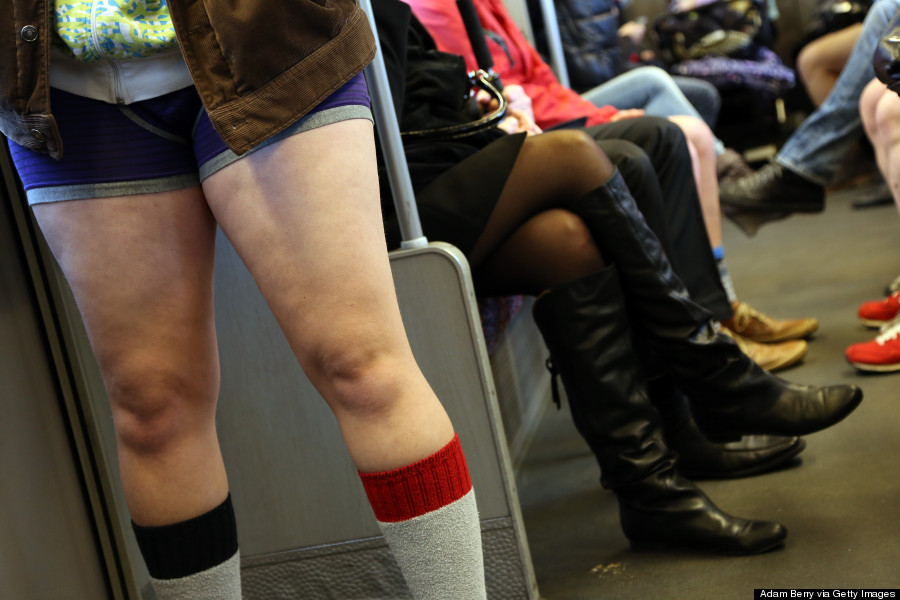 A participant of the No Pants Subway Ride rides a train on January 12, 2014 in Berlin, Germany. (Adam Berry/Getty Images)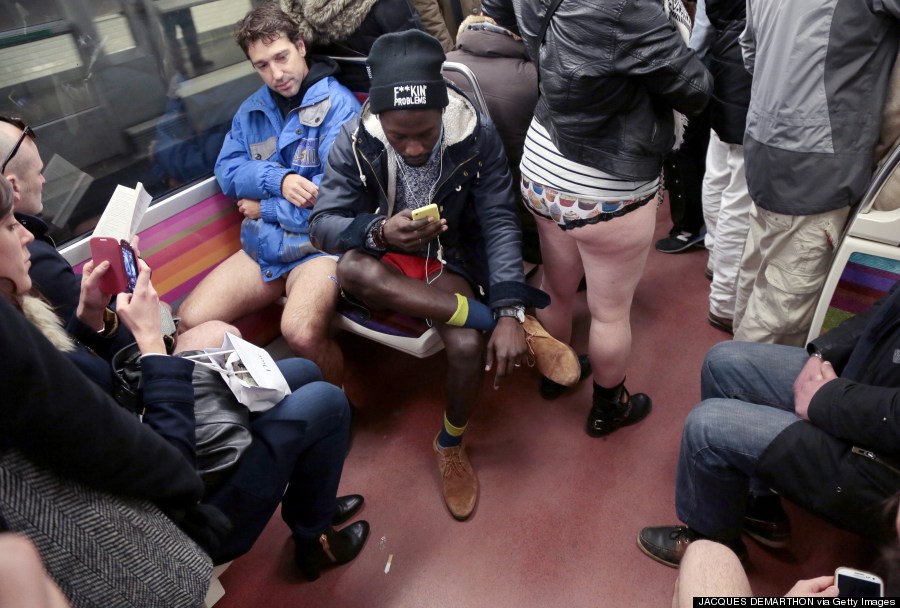 People in underwear commute in a subway station in Paris, as they take part in the 2014 No Pants Subway Ride on January 12, 2014 in Paris. (JACQUES DEMARTHON/AFP/Getty Images)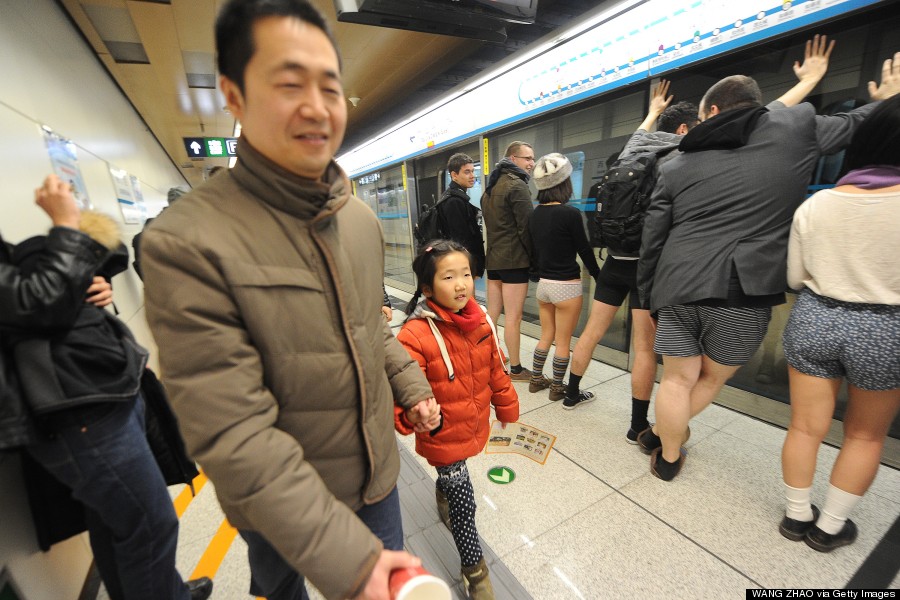 A man and daughter walk past a group of people taking part in a No Pants Subway Ride event in Beijing on January 12, 2014. (WANG ZHAO/AFP/Getty Images)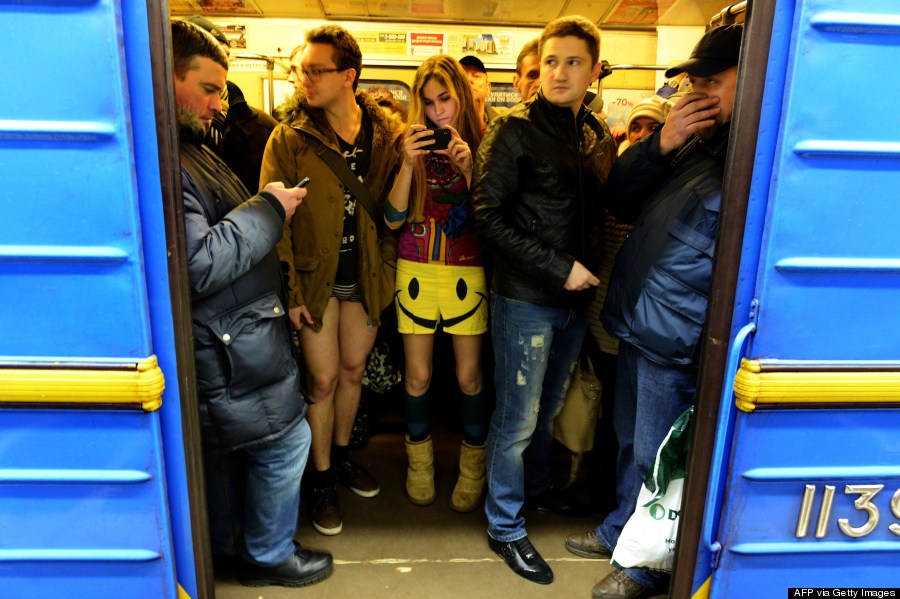 People in underwear wait in a train at the Kiev subway as they take part in the 2014 No Pants Subway Ride on January 12, 2014. (VASILY MAXIMOV/AFP/Getty Images)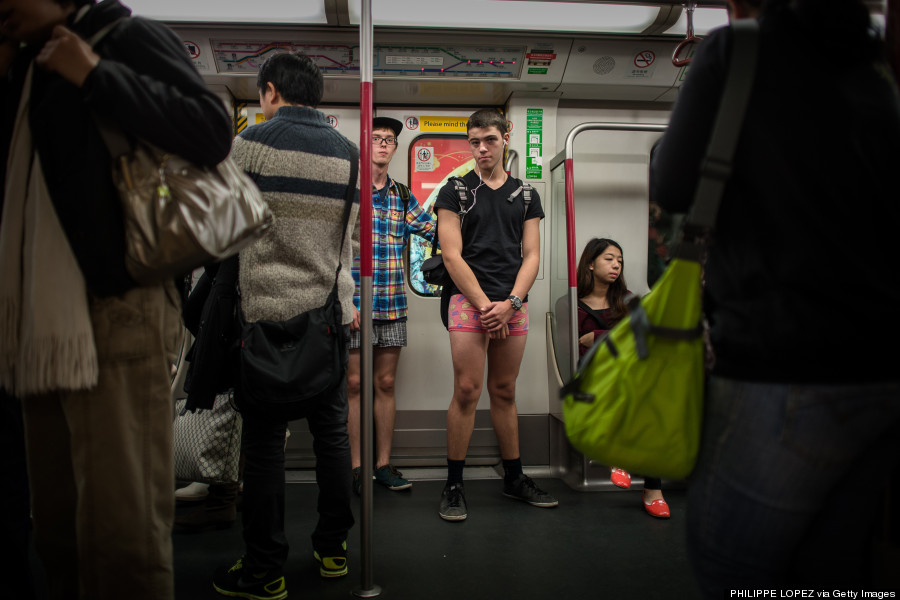 Participants take part in the No Pants Subway Ride in Hong Kong on January 12, 2014. (PHILIPPE LOPEZ/AFP/Getty Images)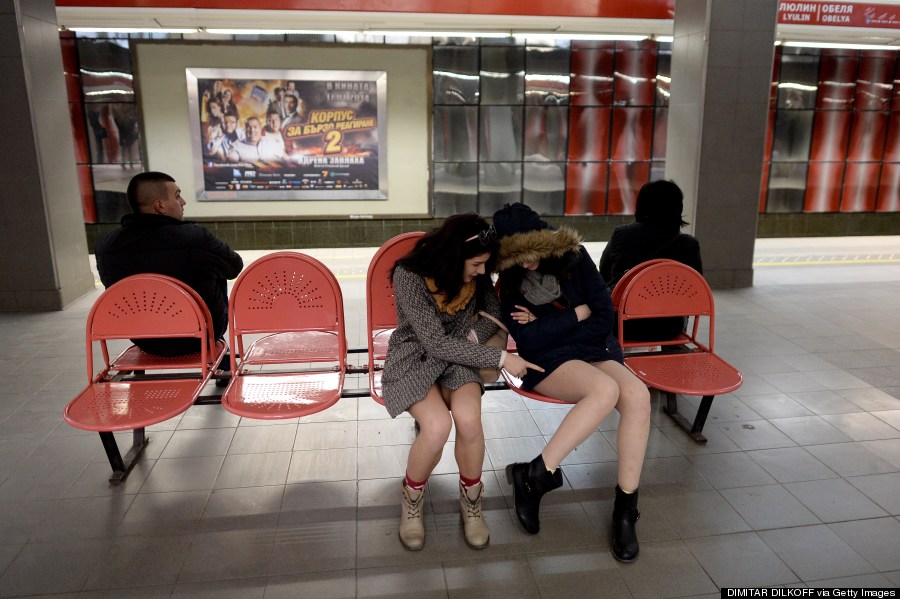 Women in underwear wait for a train in the Sofia City subway as they take part in the 2014 No Pants Subway Ride on January 12, 2014 in the Bulgarian capital. (DIMITAR DILKOFF/AFP/Getty Images)