The No Pants Subway Ride, like most Improv Everywhere stunts, is incredibly straightforward: Ride the subway. Don't bring your pants.
What the improv group doesn't mention in their description of the event is that the stunt, occurring annually in New York and about a dozen other cities, is sort of the ultimate test of body confidence.
While we can't say that we went pantsless yesterday as we made our way around the city, we totally admire those who did. Not only did the undie-clad travelers get to show off their skivvies (for those who had cute ones worth showing off) but they also faced what, for many people, is the worst fear: people seeing you without your clothes on.
And from the looks of the awesome pics below, there are plenty of people with the body confidence to, er, let it all hang out. For those about to drop trou, we salute you!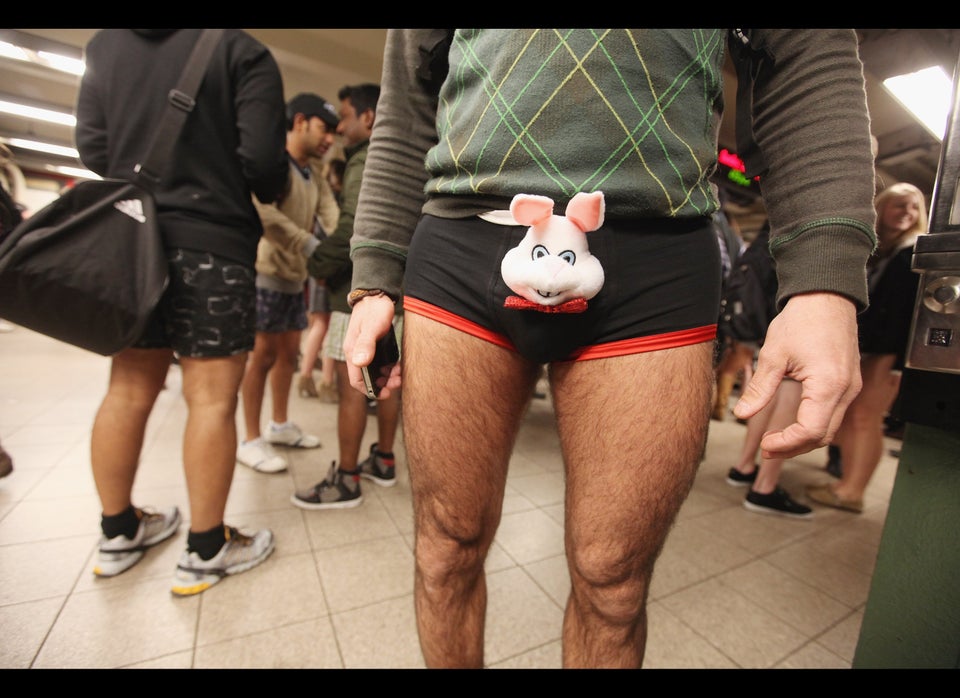 No Pants Subway Ride 2012