Okay, let's get the major screw up out of the way first. Like the cobbler who fails to provide his kids with footwear, this writer of more than 100 travel stories a year failed to get his kids' passports together for a weeklong multigenerational trip to Sayulita, Mexico, forcing him to cancel the trip, an especially aggravating gaffe considering said travel writer's partner is a sun-starved school administrator with limited vacation windows. (I take no offense if you pause reading right here and check on your family's passports, especially your children's, since they expire every five years and not ten years like adults.)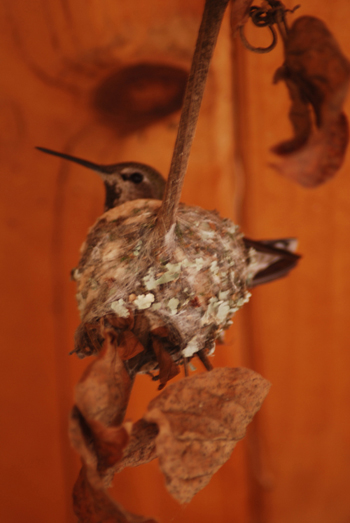 Seems everyone possesses a tragic passport story. A Hollywood director friend of mine was in Hawaii en route to Asia to promote a film when he discovered his passport had expired. (His studio managed to 'make things happen.') A travel writing colleague admitted he'd twice let his passport fall to within six months of expiration, a gap considered too short for entry by many countries. Another told me she had to fork out almost $500 to renew in 24 hours due to a valuable debut assignment with a major newspaper.
But my point isn't to dwell on this honest, if ignorant and guild-ridden, mistake. (Have you checked your expiration date yet or visited www.travel.state.gov/passports to check changes in regulations?) Mistakes happen, often resulting in new opportunities to explore a long ignored region or see friends with whom we just haven't found the time.
I intended to try somewhere new and reconnect with friends when I exchanged our tickets (incurring a $75 per ticket fee) to Puerto Vallarta for cheaper flights to Southern California. Once on the ground - and in the sun- we'd explore Ventura County and a bit of Santa Barbara, an oft overlooked region with great beaches, a huge state park and one of the nicest shopping streets on the west coast.
Ventura County proved an excellent last minute excursion offering enough sun, mid-60's temps, beach and recreation that my mind forgot my guilt at least twice. I've heard about this underrated area for years but never made the time to check it out. What I discovered is definitely worth repeating.
We spent our first night in Ojai, a Spanish colonial town adjacent to the stunning Los Padres National Forest, that has long served as a weekend getaway destination for Los Angelinos in the same way folks in San Francisco trek up to Napa Valley. The relaxed pace here provides an excellent anodyne for the harried lifestyle velocity speeding along the freeways just 90 minutes south.
Several inns and B&Bs accommodate visitors here, who arrive to hike in the 2,000,000-acre national forest, sample strong local wines, and dine within impressive restaurants. In keeping with our 'in a pinch' theme, I purchased an outstanding Casa Barranca chardonnay at the local Chevron station to share with my L.A. based favorite nephew, a bonus encounter.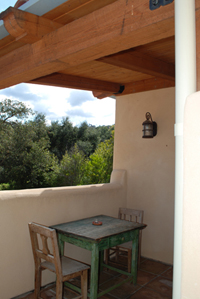 We spent our first night in the Blue Iguana Inn, a Spanish colonial compound that offers a variety of accommodations, including some secluded bungalows perfectly situated for family reunions, wedding parties or a gathering of friends. The front rooms, appointed in a warm, wilderness lodge style, reside close to the road so reserve early to request rooms toward the back of the property.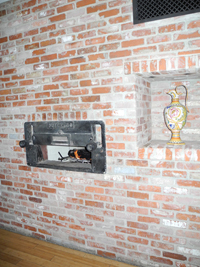 I love a restaurant with a story and Azu in downtown Ojai tells a good tale as a former bakery that has evolved into a popular restaurant with three rooms and an expansive back patio serving tapas like Seafood Bilbao, shrimp, portabella mushrooms and asparagus pan sautéed in a Portuguese crushed red pepper sauce. The restaurant, which still contains the original baking oven, grows livelier as the night deepens; nobody appears especially eager to depart the convivial ambience.
I'd have joined the surrounding tables in a three-hour dinner until my slouching boys reminded me this has already been a very long day of an exhausting weekend. (They would magically catch a second wind when we returned to the hotel.)We would head to Santa Barbara tomorrow to check out one of the grand dames of Southern California's bungalow-styled hotels - The Biltmore Four Seasons. Stay tuned.

Related