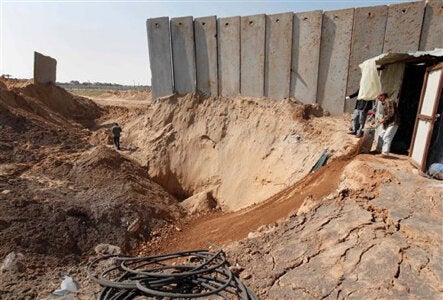 It's been more than a month since Israel's devastating war on Gaza left many dead and thousands injured. The war has ended, but life in Gaza has not returned to normal. Thousands of people remain homeless, and many still remain hungry. Their stories have all but disappeared from US media coverage.
One story is the story of Ayman Aboud, a ten year old orphan from Jabalia. Ayman has lost his parents, two uncles, his grandmother and all of his four siblings. He is now legally deaf (having lost more than eighty percent of his hearing) and has not spoken a word since the devastating event of January 6 when Israeli shells fell on his home. Ayman's story is not unique. There are hundreds of stories just like his. Does anyone care?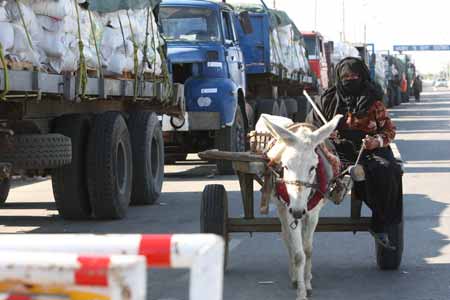 Here is a story that made headlines and several news cycles on CNN, FOX and other networks: The United Arab Emirates came under sharp criticism after it banned Israeli women's tennis player Shahar Peer last week from entering the country to play in the lucrative Dubai Tennis Championships. The decision of banning Ms. Peer was foolish. Politics and sports should not mix. However, why are those same media outlets not reporting Palestinian athletes banned from participating in local and regional competitions due to Israel's restriction of their movement? Last year Israel prevented the captain of the Palestinian soccer national team - who resides in Gaza - to travel to the West Bank in order to attend the team's first international home match. There was no international outrage and CNN, FOX and others did not mention this in their coverage.
Also last week, US Senator John Kerry made a rare visit to the war-ravaged Gaza Strip. His first stop in the impoverished Palestinian enclave was the American school left in ruins by the deadly 22-day Israeli offensive that ended on January 18.
Kerry defended Israel for responding to the rocket attacks by Hamas and other Palestinian militant groups.
"Your political leadership needs to understand that any nation that has rockets coming into it over many years, threatening its citizens, is going to respond."
Senator Kerry did not talk about Israel's blockade of the Gaza Strip by land, sea, and air since June 2007, but he got to experience it firsthand. UN officials have informed him that truckloads of pasta were waiting at the border for days and were prevented by Israel from crossing the border to be distributed to thousands of hungry refugees and homeless in Gaza. Guess what reason Israeli officials gave as an excuse for preventing the pasta from entering Gaza?
Pasta is not considered humanitarian aid! But rice is.
Fortunately for Palestinians, Israel's Defense Minister Ehud Barak eventually allowed the shipment in after direct intervention by Kerry. Starving children in Gaza can now eat pasta!
Meanwhile, U.S. Secretary of State Hillary Rodham Clinton will be making her first Mideast trip as America's top diplomat next week. She will be bringing good news to the besieged people of Gaza. According to unconfirmed reports, the Obama administration will be donating at least $900 million in humanitarian and rebuilding aid to the Palestinian Authority to help Gaza recover from Israel's latest offensive.
Check this out: the aid will go to the Palestinian Authority, which does not have any control over Gaza and whose corrupt members were the reason behind the rise of Hamas in the first place. Just a reminder: Palestinians elected Hamas because the Palestinian Authority was corrupt!
In the meantime Madame Secretary, please bring with you some tomato sauce for the pasta. Gazans would appreciate this more than a promise of $900 million going to the PA.
REAL LIFE. REAL NEWS. REAL VOICES.
Help us tell more of the stories that matter from voices that too often remain unheard.