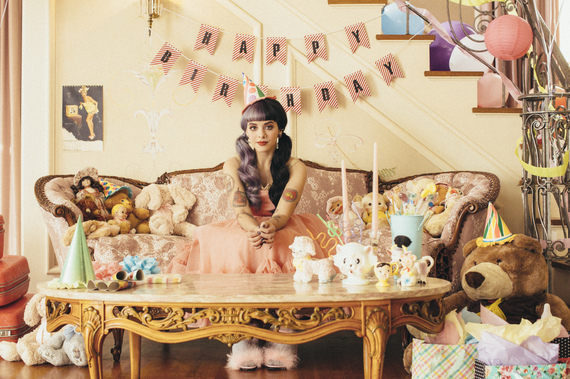 Melanie Martinez released her debut album, Cry Baby, on August 14th, and it's already topping the charts. With the #1 spot on the Alternative Albums Chart and #4 on the iTunes albums chart, no tears shall be shed anytime soon!
Her unique blend of fun, whimsical imagery, dramatic melodies, and dark lyrics add a splash of life to the pop scene. Martinez goes all out for her fans, primping and perfecting every single visual for her audience to enjoy. Her dreamy, often haunting music is filled with authenticity and shines brightly amongst the crowd of surface-y pop albums that are currently in the mix.
Martinez herself shines just as brightly. Her charming smile, sweet voice, and positive attitude complement her quirky and creative personality. As a huge fan, I was thrilled at the opportunity to chat with Melanie. Read on as she talks American Horror Story, dream collaboration artists, and the awesome gig of directing her highly creative (and always memorable) music videos.
Hi Melanie, nice to meet you!
I "discovered" you about a year or so ago -- I didn't catch you on The Voice but I do watch American Horror Story, and "Carousel" was the opening theme song that immediately caught my attention. It was so damn catchy, I just had to know who was behind it! I found your music and I've been in love ever since.
So, questions! Before The Voice, were you actively pursuing a singing career or was that your first venture into the music industry?
I had been writing songs for awhile, since I was 14, and playing guitar, but I never really knew how to go about making an actual career. I was also 16, so it's hard when you're still in high school and people are saying, "You should go to college, music is a waste of time."
I auditioned for The Voice because I really wanted to try and figure out a way to get myself out there. I really couldn't imagine doing anything else -- music was the only thing that I really clung to.
I definitely commend that. It might be a risk, but if you do what you love and stick with it, it pays off. So do you watch American Horror Story, or do you like horror movies and campy films in general?
Yes! I am obsessed with horror movies and American Horror Story is my favorite show, for sure. I love the first and second seasons, they're my favorites.
Awesome! My favorites are the first and third seasons. It's so good! And different than anything else out there. I love it. If you're into campy horror movies, you should check out Drag Me to Hell. The synopsis of that movie is pretty much, "Is this really happening?"
[Laughs.] I definitely will!
I've read that you shoot some of your own videos, and that you're very into photography. Do you plan on directing all of the videos for the album?
Yeah, I've always been super into photography and the visuals that support my music. I'm definitely planning on directing all of the videos for my album. Hopefully, by next year I'll have videos and visuals for every single song. I really want to tell the story of the album in every way possible.
That's such a great opportunity to have as an artist. Writing your songs, you must have specific thoughts about how you'd like your music to be portrayed. I can imagine it's hard to really convey that to someone else and get it right all the time.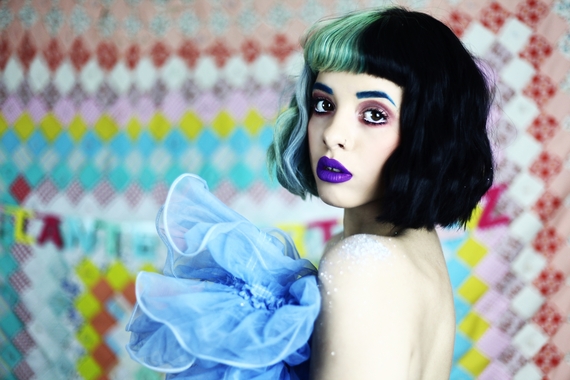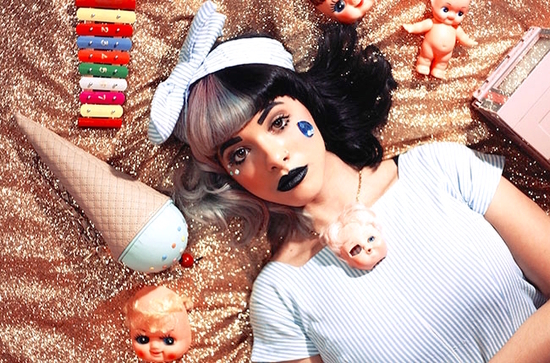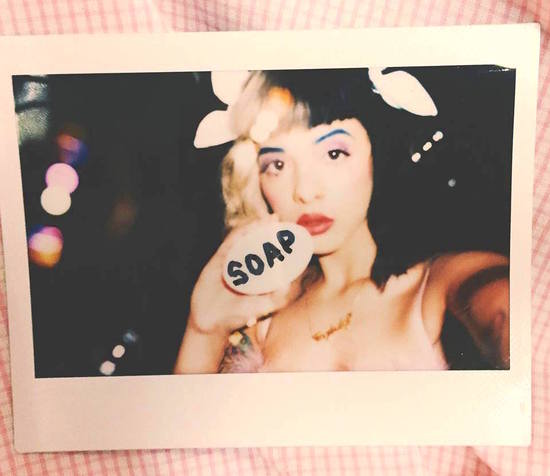 So, who are you influenced by? Who are your role models?
I never really thought about other people while writing this album, so I can't say that there's a very specific influence. But when I was younger, I was raised on a lot of hip-hop, The Beatles... I think that's definitely made a big influence on my music. It's very lyrical and it definitely has some crazy drum production.
I think the album was more inspired by my childhood, and situations that I've been through, things I've experienced.
That makes sense. The juxtaposition of your vulnerable lyrics and intense melodies -- it's very soft and hard at the same time and I think that's what makes your music so special. You have a way of taking the feelings a lot of people have and communicating those feelings in a very cutting, poignant, and authentic way. Not many people can do that successfully.
In the future, do you see yourself pursuing a collaboration with someone? Is there anyone you have in mind?
I would love to collab with The Weeknd, for sure. That's the only person that comes to mind right now. My sound and his sound together would be a very interesting match, I think.
Yes! That needs to happen.
How do you see your music progressing in the future, if that's something you've thought about? I know you've just released your first album and are about to start your tour, but do you have an idea of the direction you'd like to take in the future?
I definitely want to continue the story of Cry Baby in any way that I can. I definitely want to keep all the albums in the same world, same concept. This album is an actual storybook, and I would love to make a storybook for every album. I just want to tell stories through my music.
The sound will obviously change as I get older and have more experiences that shape my music. So I don't really know for sure, but I definitely have some idea.
I've actually read a quote from you saying, "I want my music to be treated as book or movie. It's not about one single, it's about the bigger picture." I totally understand where you are coming from. Music is a form of art, and your songs are your own personal collection of your experiences in life.
With that said, do you see yourself doing any covers in the future? If so, what would it be?
I'm actually not really into doing covers -- I had to when I was on the show, but if it were up to me, I'd just write my own music. I've always been a songwriter, so that's something that was very hard for me on the show. I wanted to sing my own songs and I couldn't, so I think that I've tried to push myself as far away from that world as possible just because I'm very focused on writing my own lyrics.
I haven't really heard anything and thought "I want to cover this," you know? I'll think, "Yeah, that's a great song, I wish I wrote it," but I don't feel comfortable covering songs anymore because it doesn't feel productive to me.
Understandable, especially since you have the opportunity and freedom to write what you want. I ask because your covers are pretty incredible.
Switching gears a bit. Who is your go-to person in times of need? Who would you say always has your back, you can go to whenever you have a problem, keeps you grounded, etc? Who is that person to you?
There are a few different people in my life like that. There's not one person I can go to about every little thing. I feel like there are different people in my life I can go to for different things. Like, if I'm having an issue I think no one will understand, I think my boyfriend is the best person to talk to. Anything regarding the music industry or frustration with my career and stuff like that, the first person I would go to is my manager or A&R guy, who is one of my best friends.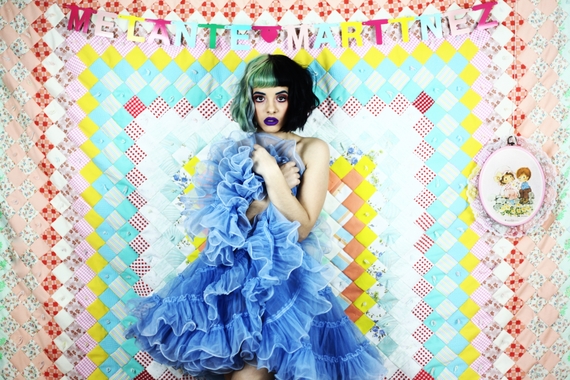 There's different people in my life who can help me deal with things better than others. But my boyfriend is the closest person to me -- I live with him, he's my drummer, I tour with him, I draw with him, I make music with him. He's the closest friend that I have and he knows everything about me. So I think my boyfriend would be a good answer to that question.
I think no matter how close you are to any certain person, you always know one specific person that will be able to help you in the way you need. What ends up happening is, a lot of people know different pieces of your life, but it's rare that one person knows absolutely everything. I tend to overanalyze everything, but I always find that interesting.
Is there anything you'd like to add?
The Cry Baby tour starts August 26th and it's for 2 months.
I was about to ask if you were excited, but that is, perhaps, an obvious question.
[Laughs.] I'm definitely excited!
Anything you'd like to say to your fans?
Just that I've worked really hard on this album and I fought for every visual that I wanted and every music video so far that I've done. I'm putting everything into this album and I hope that people view it as a story, and I will work my ass off to make sure that they do!
And I'm just very, very grateful to everyone who's supported me so far (and will continue to, hopefully!) and I'm just really excited to put the album out. And that's it!
Thank you so much for your time, Melanie! And I personally want to say, as a fan, I admire you a lot. You're so open and honest, you have incredible insight, you're extremely passionate about your work, and you're just so talented. It's very inspirational. I wish you lots of success -- best of luck to you on your tour and album!
Thank you so much, and thank you for your questions!
Enjoy these music videos, courtesy of Melanie's brain. Because, amazing.
All photos and videos courtesy of artist. Special thanks to the wonderful people of Atlantic Records for this opportunity!
Calling all HuffPost superfans!
Sign up for membership to become a founding member and help shape HuffPost's next chapter