Over the past decade, rising rates of violent crime, especially homicide, have turned the Central American northern triangle - Honduras, Guatemala and El Salvador - into one of the worlds' most insecure regions. Sources estimate that an average of 19 people per day are murdered in Guatemala, 16 in El Salvador, and 15 in Honduras.
These ugly statistics depict the deadly Honduran reality to such an extreme that in 2012, the UN named Honduras the "most violent country in the world", with an average of 90.4 homicides per 100,000 inhabitants. This figure has dropped in recent years, but it still has one of the highest murder rates - discounting war zones - on Earth. In 2014, the ratio was 69 murders per 100,000, slightly diminishing to 57 per 100,000 in 2015.
The situation is particularly grim for two groups: young men and women. For young men, drug trade and organized crime have worsened the problem, involving children in gangs that control most of the city's slums. Most of Honduras is caught between two large gangs: Mara Salvatrucha (MS-13) and Mara 18. These criminal bands have continued to grow since the 1980s, feeding on poverty, government inefficacy and the breakdown of families; now they fight their war in the streets of Honduran cities.
As gang violence impacts the young male population in Honduras, young women are separately impacted by cultural dynamics that dash their hopes as well. This is especially the case in education. The gap in education received between males and females is significant - it is often the case that parents start by sending both genders to primary school, but girls are more likely to be the first withdrawn in order to help with household chores or any other income-earning work (one of the most common being panhandling).
Added to this extremely fragile context are skyrocketing levels of violence against women both within their families and in school settings. Femicides, the killings of women, have become so common that the Central American country has been catalogued as the female murder capital of the world, with assassinations concentrated in women under the age of 24, living in poor urban areas. Young women and girls are also sexually abused, and since abortion is illegal, girls become single mothers with no hopes of a better future.
Within the complex brew of structural problems afflicting Honduras, factors such as the chronic weakness of the state, an unconsolidated democracy, vulnerability to environmental disasters, endemic corruption, and economic fragility continue to dash the hopes of younger generations, who, without having many options, are pulled into lives of crime and gangs.
To avoid being sucked into this life of violence, many young people are forced to uproot their lives and put themselves through the hell of leaving their home country to cross the U.S. border by foot. Until this vicious cycle is stopped, Honduran society will continue to experience high levels of violence and mass migration.
While these major problems in Honduran society will not disappear any time soon, it would nonetheless make sense to begin tackling them at their root: within the tragically large population of young people who bear the hardships of Latin America's poverty and violence.
The first crucial step is to secure accessibility to a quality education for all. Honduras spends the highest percentage of its GDP on education of the countries in the region, but has the second lowest test scores. Many factors contribute to this situation, one of them being school absenteeism. Most schools in Honduras consist of only one small, concrete room that serves as a teaching space for grades 1 through 6. The students sit on dirt floors with no blackboards, no desks, no electricity, and latrines that serve as unisex bathrooms. There is a direct correlation between learning levels and the sanitation of the learning environment. Children are able to focus more once they start receiving classes under a roof, with desks, chairs, blackboards, uniforms, textbooks, and other necessities, as well as fully functional bathrooms.
Accessibility to a quality education is one the most important factors for a country to achieve sustainable growth within a democratic framework. It is estimated that today more than half of the workforce in the Northern Triangle still lacks a complete secondary education, including many minors that have not even finished primary school. With an educated society, eradicating poverty, improving children's quality of life, and creating jobs can become a reality.
If Honduras is to prosper, it must take on the truly difficult task of ameliorating the miserably inefficient education expenditures, while minimizing corruption, enhancing economic dynamism, and creating opportunities that will lead to sustainable growth. Though it is greatly upon the policymakers to address the root causes of Honduras' violence and migration mainly through investments in education, the Honduran political class tends to takes a business as usual stance.
The significant relationship between increased time spent in school and a reduction in criminal activity illustrates the importance of improving education. Focusing on young people, who may otherwise be drawn to crime, gangs, and violence, is integral in the effort to halt the mass exportation of society's most valuable assets.
No place is hopeless. The first step in restoring hope in Honduras is to invest in the children's futures and livelihoods. Given the magnitude of these challenges, particularly in education, it is unrealistic to expect for the government to rapidly and completely eliminate these historically deep-rooted issues. However, in Honduras, NGO's, along with charitable foundations whose efforts are dedicated to improving the state of education, are slowly but surely promoting the necessary changes to make social transformations a reality. This is, however, a shared task, one in which governments, parents, and all sectors of society, share the duties of striving to better the quality of life and education for the children of Honduras, allowing them to build their lives in their home country.
Gina Kawas is based in Honduras and is currently FEIH's Director of Corporate Relations. She completed an M.A. in Latin American and Caribbean Studies at New York University on a Fulbright scholarship. Previous bylines include the PanAmPost, El Heraldo, La Tribuna and MedioLleno.
Gina is one more millenial trying to make a difference by supporting initiatives that improve the state of education in developing countries and her ambition is to help as many girls as possible finish their education so that they can choose their future for themselves.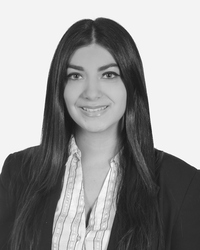 Related
Popular in the Community