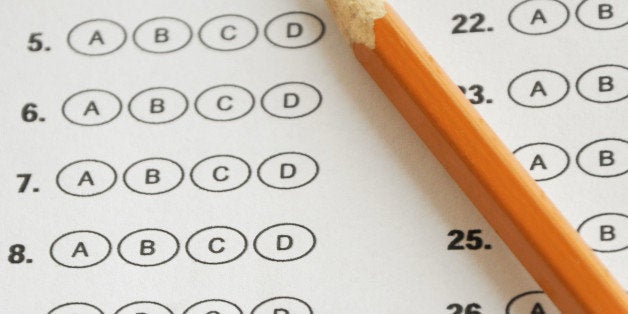 Despite its poetically alliterative name, the Common Core has little use for poetry. There was not one stand-alone poem this year on my seventh grade son's four-and-a-half-hour long New York State English language arts (ELA) test. I know because my son was counting.
Recently, in anticipation of the test, I asked my son to read a poem by Rupert Brooke, titled "Home". My specialty is war writing and Brooke is commonly remembered as a British World War I poet, but this poem is not about war.
A man returns to his solitary room late at night, and the cast of a shadow on his chair gives him the momentary impression that an unknown woman sits there. He pictures to himself the woman, and his loneliness fills the night.
My son did not get it. He thought the woman was real. So I decided to teach him a bit about poetry. My motives, I admit, were both noble and less so. It was an appealing notion to sit side by side with him and talk about words, lines, and rhymes. Also, the standardized ELA test was swiftly approaching, and the seventh grade results can play a significant role in high school placement for New York City's public school students.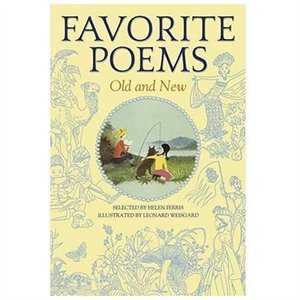 Perhaps naively, I took for granted that poetry would appear on a standardized language arts test. Had I read New York State's Educator Guide to the 2014 Grade 7 Common Core English Language Arts Test, I might have thought otherwise. Had I done my homework, I might have realized that poetry is now less likely than ever to appear on a 7th grade ELA test, not just in New York but across the country.
The culprit is the Common Core. Like the common cold, it has proven highly contagious. Forty-four states, the District of Columbia, and four territories, not to mention the Department of Defense Education Activity, have now adopted the Common Core Learning Standards. Consequently, the United States is rapidly moving toward having an educational monoculture. But what have we collectively bought into?
The Common Core tilts strongly towards "informational texts," especially in the upper grades. The Common Core State Standards Initiative website ungrammatically states, "In grades 6-12, there is much greater attention on the specific category of literary nonfiction, which is a shift from traditional standards." New York State's Educator Guide for 2014 to the 7th grade ELA test reflects this instructional swing.
In an overview of the aims of the newly implemented Common Core Learning Standards for English language arts, New York's Educator Guide explains, "To become college and career ready, students must grapple with works of exceptional craft and thought whose range extends across genres, cultures, and centuries." Yet the words "poet," "poetry," and "poem" do not appear anywhere in the Educator Guide's nineteen pages.
The Educator Guide, however, does include a detailed grid listing a range of "informational texts that students may encounter" on the ELA test in 7th and 8th grade. Among these are: recipes, advertisements, user guides/manuals, contracts, agendas, tourism guides, and government documents. In fact, "tourism guides" appears twice on the grid, used as an example of both "expository" texts and "argumentative" texts. The same is true for "government documents."
Had I read New York's Educator Guide or studied the Common Core website sooner, I might have laid aside the volumes of verse, pulled out some cookbooks, and told my son to read the recipes.
Instead, we embarked on our private, poetry tutorial. We read works spanning several hundred years of English language poetry. We discussed the ways in which poetry can address large themes: loneliness, the transience of time, wintery death, and rebirth in spring. We studied the poetic elements of the works: alliteration, meter, similes, and rhymes.
The night before his ELA test, I congratulated myself. My son no longer halted at the end of each line of poetry, whether the punctuation warranted it or not. More significantly, he had entered into poetry's figurative world. He even surprised me by quoting the opening lines of Robert Frost's "Nothing Gold Can Stay" from memory. "Nature's first green is gold, / Her hardest hue to hold." When we had first read those lines, he had not known the meaning of "hue."
On each of the following three mornings, my son dutifully reported to school with a couple of sharpened number 2 pencils in his knapsack and a healthy breakfast in his belly to fuel him through ninety minutes of testing. But his ability to engage with poetry went untested. "Guess! How many poems were on the test?" He asked me and then quickly answered his own question. "Zero!"
When I pressed for details, he told me that a few lines of a poem had appeared embedded in a non-fiction passage. But the only question about those rhymed lines required him to select the correct multiple-choice answer to explain why they had been included in the passage at all.
Ever since Beowulf, poetry has been critical to the development of the English language. We are now seeing a form of literary expression disappear without any discussion of whether it has a role to play in modern education. And the Common Core is responsible. Think of the greatest lines written by our nation's poets. Then imagine them rewritten in pedestrian prose. Even worse, imagine them overwritten with the embellishments of tourism guides or translated into the leaden prose of government documents.
If poetry is not on the 7th grade test, it will not be in the 7th grade classroom. Such is the sad truth of our high stakes educational system, in which students, teachers, and schools alike are all measured according to test results. Our children will not be exposed to the very type of texts most likely to demonstrate to them the wonderful range and expressive possibilities of the English language. They will never encounter Rupert Brooke's "Home," and they will never be at home with poetry. Their writing and reading skills will both suffer as a result, to say nothing of their poetic imaginations.
What a pity that the next generation of students seems more likely to learn the meaning of "hue" from a lipstick or paint advertisement than from one of our nations' greatest poets. What a pity that "user guides/manuals" have somehow become part of New York State's English language arts curriculum.
Those of us lucky enough to have studied poetry in school, and perhaps to have been expected to memorize some of it, will remember Robert Frost's famous lines, "Two roads diverged in a wood, and I-- / I took the one less traveled by, / And that has made all the difference." Let's not take the wrong road with our children's education.
Cynthia Wachtell, author of War No More: The Antiwar Impulse in American Literature, 1861-1914, is a research associate professor of American Studies and director of the S. Daniel Abraham Honors Program at Yeshiva University.
Related
Popular in the Community