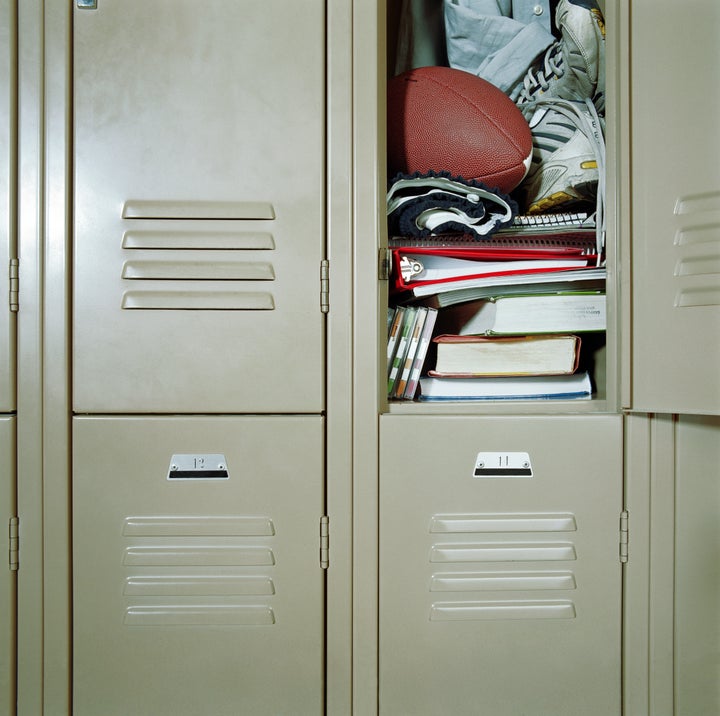 In Alabama, a statewide anti-bullying law calls on schools to develop policies that foster environments free of harassment, intimidation and violence.
But for gay students, another state law directly impedes this goal. A different Alabama law calls on health educators to emphasize "that homosexuality is not a lifestyle acceptable to the general public."
Alabama is one of seven states that currently has a law barring teachers from positively portraying homosexuality in schools. These laws, sometimes called "no promo homo" laws, affect nearly 10 million public school students around the country. They work to decrease teachers' support of these students and limit students' access to necessary resources, according to a research brief released Tuesday from GLSEN, a nonprofit that works to support LGBTQ students. 
These laws range in severity. Some ban educators from broadly portraying homosexual people in a positive light. Others specifically call on educators to omit information or resources that would benefit gay students. In Arizona, when teaching about AIDS, health educators cannot include portrayals of "homosexuality as a positive alternative life-style" or suggest "that some methods of sex are safe methods of homosexual sex," a law says.
Utah had one of these laws up until July, when it was repealed, but information from the state is still included in the study. Texas, Arizona, Alabama, South Carolina, Oklahoma, Louisiana and Mississippi still have these laws. The anti-gay laws in these states operate alongside anti-bullying statutes, which all 50 states have. 
At a time when LGBTQ student experiences are improving on many ― but not all ― fronts, these laws represent dark spots of state-sanctioned prejudice.
"So-called 'No Promo Homo' laws have a deeply disturbing chilling effect. However narrow the actual scope of the laws, teachers in states that have them are less likely to allow vital LGBTQ-related content in their classrooms, no matter the topic," said GLSEN Executive Director Eliza Byard in a news release.
GLSEN mined data from its own surveys of students and teachers along with a Centers for Disease Control and Prevention study to glean information on what these laws might mean for students. 
Although these laws typically apply to health education, they can have spillover effects on an entire school's attitude toward LGBTQ students, the brief found. 
Students in these states reported higher rates of bullying and less peer acceptance after accounting for factors like a state's demographics and state education spending, but these differences disappeared after accounting for a state's political leanings, measured as the percent of the population identifying as conservative. 
But in other areas, differences remained after accounting for all these outside factors. LGBTQ students in these states still reported having less supportive teachers, less access to Gay Straight Alliance clubs and less comprehensive anti-bullying school policies.
Secondary school teachers in these states ― not just health educators ― also reported using a curriculum that was less likely to represent LGBTQ people or related topics.
And health educators in these states were less likely to report having specific mental health services for gay students, or any recent professional development specific to this population. 
"The very students who need this information the most are the ones getting it the least," GLSEN's director of research, Emily Greytak, told HuffPost.
Calling all HuffPost superfans!
Sign up for membership to become a founding member and help shape HuffPost's next chapter