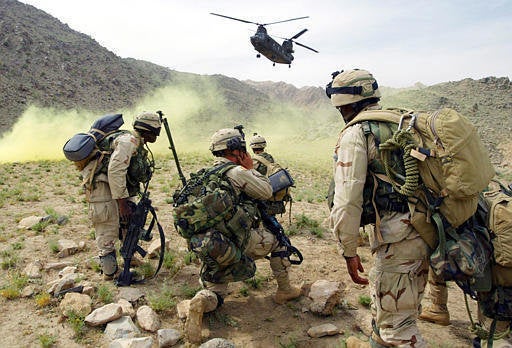 Stewart's 1st Blog from Sundance
Park City, Utah - The first day of Sundance and the beast is clawing at my brain cells. Thrashing the thought process, toying with my tranquility. "Which film?" is the question that will relentlessly dog me from for the entire 10 days of this great film festival. It's the dark side of too much good. It's the devil's revenge when you get what you want. As my mother always said, be careful for what you wish for.
Some two hundred stunning movies covering essentially ever subject with styles ranging from outrageously experimental to plainly traditional. All yanking and stomping your emotions, probing if not whacking your brain. All excellent films, better than excellent, the best of independent film from throughout the world. And every film, from the one with the heaviest buzz to the one nearly totally ignored, each delicious film screams at the 45,000+ festival goers: "I'm the cream of the crop! See me!" Yes, each is one precious, priceless gem. But reality chuckles, and with a smirk, says, "You must choose."

In an odd way, my Sundance quagmire reminds me of my confusion when in Iraq and Afghanistan. As a journalist in war zones, the beast questions one hard: "What region?" "What unit?" "Maybe you should not embed with the military but go unilateral, on your own?" And when these questions are answered, soon -- way too soon -- is the thump-thump-thump of the helicopter coming to take you away. And the beast is back in your brain clawing -- "What next?" "Who to interview next?"
In war zones the choices for a good story are limitless, and at Sundance the choices for watching a good film are limitless. Strange, connecting a film festival with war stories. Maybe I'm still in war? That's another question, which I don't have time for.
All of which leads me to this: why shouldn't my first film at Sundance be about Afghanistan or Iraq? I pursue the program for war films.

The Tillman Story is about a professional football play who instead of fame and fortune enlisted in the Army Rangers and got killed in Afghanistan, which the US military tried to turn to its advantage, before it was caught lying about how he died.

Restrepo, also a documentary, is about a platoon fighting in Afghanistan's notorious Korengal Valley. I embed near Korengal, and nearly bought the big bullet there.

Son of Babylon is a drama set in the days after the fall of Saddam Hussein. A 12-year-old boy and his grandmother search for their missing father/son.

A third documentary is The Oath, which follows two brother-in-laws associated with al Qaeda. One was the driver and the other a body guard for bin Laden, and one ends up being a taxi driver in Yemen and the a prison in the Guantanamo Bay prison.
Another drama, Dry Land , is about a U.S. soldier returning to his home in Texas from Iraq and his struggle to readjust in a post-war environment.
Looking at the screening calendar, the soonest, in only an hour, is Restrepo.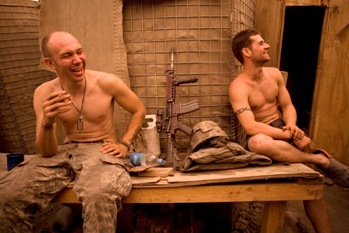 The line-up of war films at Sundance is more extensive than I anticipated. Although Afghanistan and Iraq have been America's longest wars, they have produced some of the fewest films. Yet those made tend to avoid the old war film formula - read, most of all, World War II war films - with its central purpose to entertain and rally the home front with their one dimensional characters - read, most of all, John Wayne - the embodiment of simple, clear-cut patriotic values. Although fewer war films, they tend to be more realistic. Restrepo certainly falls into this category.

Juan Restrepo was a US Army soldier, a member of the 101st Airborne Division, who was killed in Afghanistan. In his honor, Restrepo became the name of an isolated mountaintop outpost his platoon carved out in the bloody Korendal Valley near the Pakistan border. Restrepo is a profoundly intimate record of a platoon in one of the most dangerous locations in Afghanistan.
This documentary has everything -- fire fights, silence, drag-butt humping up and down mountains, intense camaraderie, crushing boredom, near paralyzing fear, horsing around in the all male environment, anguish, and of course death. All delivered to you right in your face.
Your mind is not, however, tugged along a narrow story line to some foregone conclusion. Not a World War II movie, Restepro gives you the full range of war, the ups and downs and the sideways of war that allow you to assemble the pieces for your own conclusion.

If you are against the war in Afghanistan, this film will not make you for the war. If you are for the war, this movie will not turn you against the war. But what it will do is bring you closer to the reality of war in Afghanistan , and closer to those fighting that war.

As last year's Hurt Locker brought the hard reality of the Iraq War to Americans, so Restrepo will do the same with Afghanistan for Americans. See it. You will we wiser. It's a real gem.
Calling all HuffPost superfans!
Sign up for membership to become a founding member and help shape HuffPost's next chapter