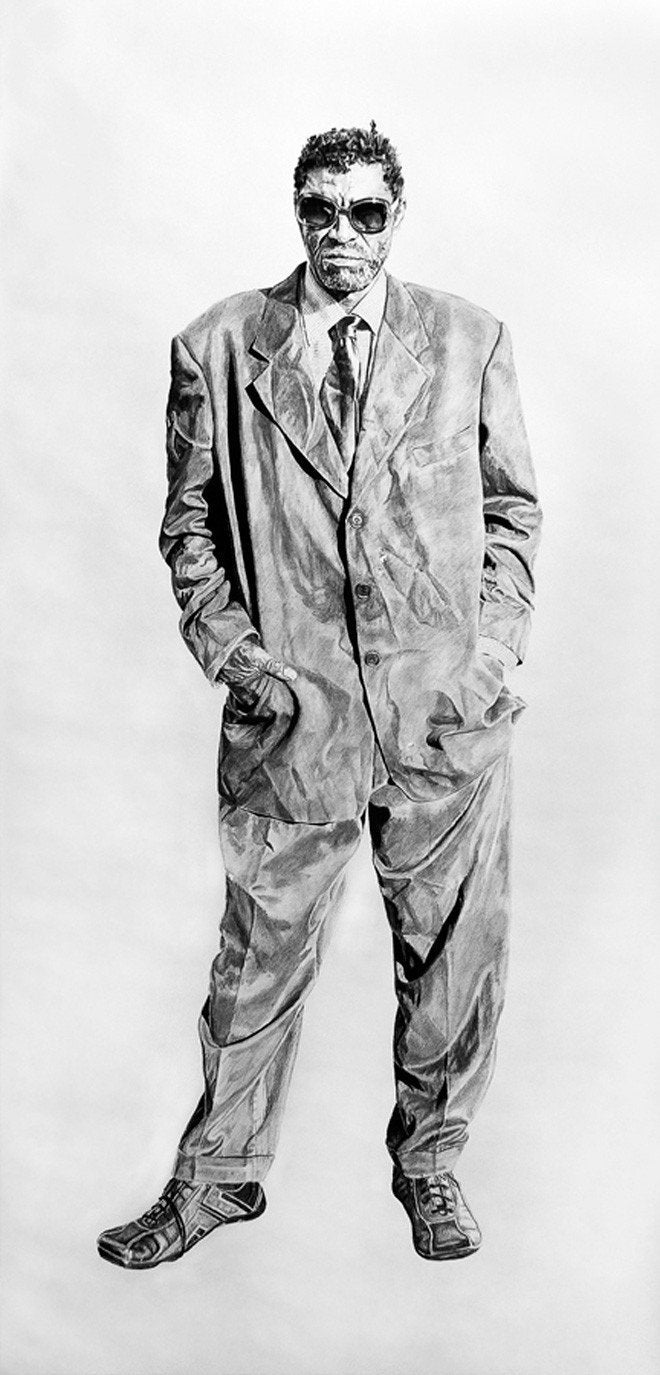 San Francisco has no shortage of art inspired by homelessness. But Joel Daniel Phillips' "No Regrets in Life," now showing at Satellite 66 gallery, is something different.
In his first solo exhibition, Phillips sketched his homeless neighbors at Sixth and Mission Streets. And the result is a stunning departure from the typical disaster porn that marks most art on the subject.
"I moved to the Mid-Market neighborhood from Santa Barbara about a year ago," said Phillips to The Huffington Post. "It's a rougher neighborhood and I didn't know that before I moved. So this is how I learned about my community – through sketching."
Phillips was especially interested in the ways the different socioeconomic groups of the neighborhood reacted to each other. "People who aren't homeless tend to ignore homeless people," he said. "We often ignore people that we don't know how to approach socially. I wanted to do the opposite."
On sunny Saturday mornings, Phillips cruised his neighborhood asking people on the streets if he could photograph them, and then spent about a month sketching each of his results. "Everyone in the exhibit was photographed within about 150 feet of the gallery," he said. "Soon people started approaching me, asking if I would take their picture."
Now, in his seven-foot charcoal and graphite drawings, "the anonymous becomes the celebrity," he said. "At least for the moment."
Stop by Satellite 66 to see "No Regrets in Life," and check out a preview in our slideshow below: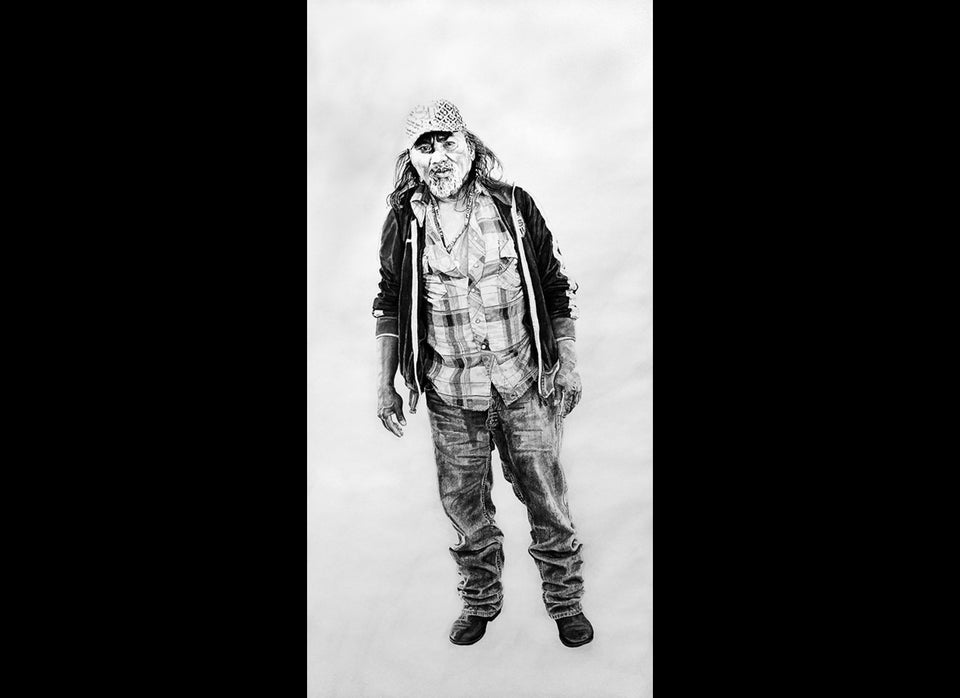 No Regrets In Life
Related
Popular in the Community