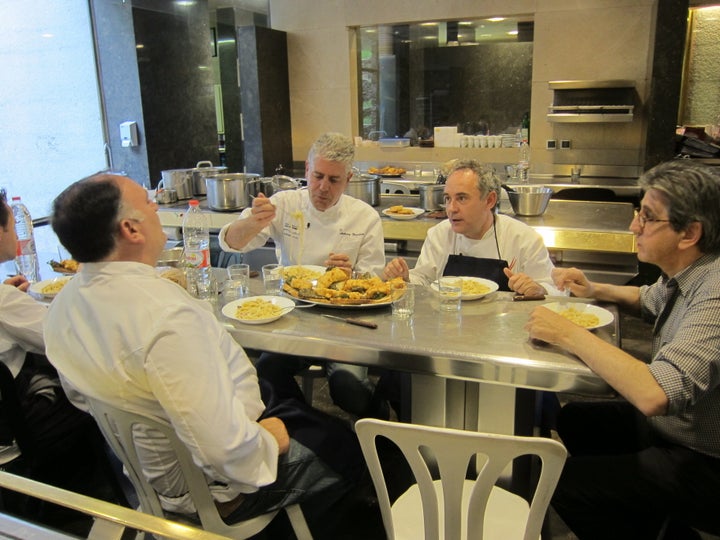 When Anthony Bourdain first visited Spain's world-renowned El Bulli, he became a convert. He'd been dubious about the merits of modernist cuisine, but Ferran Adrià made him see that scientific techniques could facilitate emotional, visceral cooking. Bourdain admitted that the deafening praise of the restaurant, which is sometimes called the best in the world, was justified. He even released a stand-alone movie about El Bulli.
But at the end of this month, El Bulli is closing. Bourdain, to commemorate the event, decided to film his last visit to the Catalonian restaurant for No Reservations. He is joined on his adventure by Spanish-American chef José Andrés. The two eat one last meal in the restaurant, which makes them swoon, but Bourdain also takes the time to explore the kitchen and culture of El Bulli.
Here, courtesy the Travel Channel, are some clips from the El Bulli episode, which airs next Monday, August 1 at 9 pm.
Bourdain introduces the restaurant then sits down to a staff meal in the El Bulli kitchen.
Bourdain, Adrià and Andres try a dish that Adrià says is what he would cook if were Japanese.
Popular in the Community