As I sit here typing, I realize this is one of those, "oh shit!" moments in my life. Which way should I go? Should I share all the wonderful things that happened in 2015, or the uncertainty and excitement that I feel 2016 is bringing? You see, this is the first year in a long time that I don't have a clear roadmap come January 1st of how every day will be structured.
It would be easy for me to talk about the wonderful lessons I learned in 2015. I could share them in the hope of inspiring others to follow their dreams. Or I could talk openly about 2016 being the year I am deciding to follow my dreams, despite the fear of the unknown that accompanies it. Instead of deciding between the two, I'll share both.
The year started in Columbus, Ohio. My wife Lori and I were on our way back from Chicago, where we enjoyed some time visiting our kids, and staying with friends at their new lake house in Wisconsin. I was excited about returning to NYC, knowing this may be the last winter we spent up North. We were already considering a move to warmer weather sometime in the future. And the discussions were around San Diego and Tampa, but they were only discussions at that time.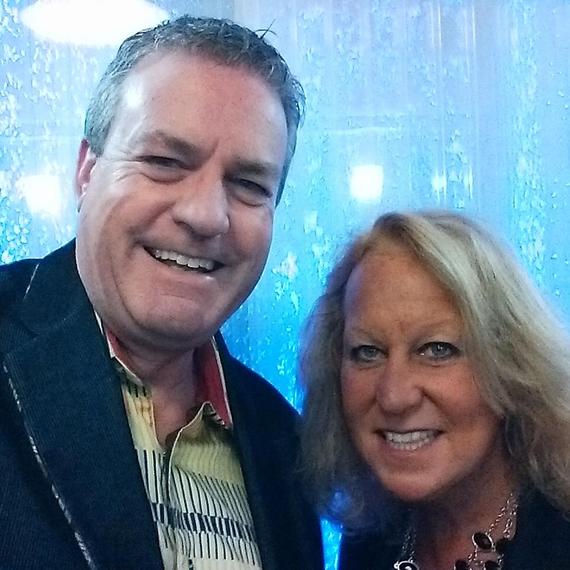 Then in March, I was in San Diego for the Social Media Marketing World (SMMW) summit, where I brought together a small group of people for a dinner to thank them for their ongoing support of the No Kid Hungry campaign. What I found was an engaged community that was more interested in hearing how they could continue to help eradicate childhood hunger in the US than talk about what we have been able to accomplish. The lesson that showed up for me was that it is important to recognize people but when you have people who care as much about a cause as you do, it is critical to listen to them, so you can make sure you are providing what they are looking for.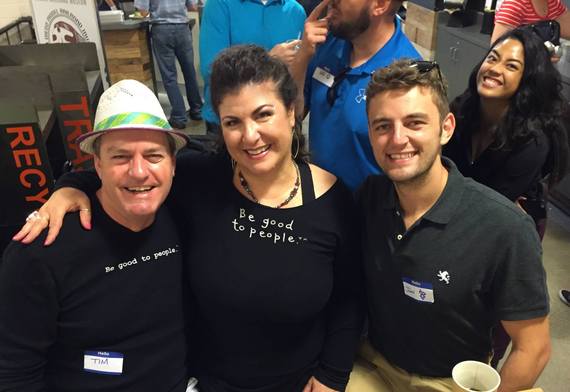 Through my relationship with Lynn Abate-Johnson, I learned about Podcast San Diego, which was being held at the same time. Not only did I attend, but I invited someone I met at SMMW to go with me. When I learned that he was interested in attending but was not able to afford the ticket, I took care of it. I've learned you can never go wrong by giving to others. It was part of what I was learning through my #365DaysOfGiving, which was 3 months old at that time. Every day I gave something away. I learned how we can give at any time, in any place, and to any person anything from a ticket or a virtual hug.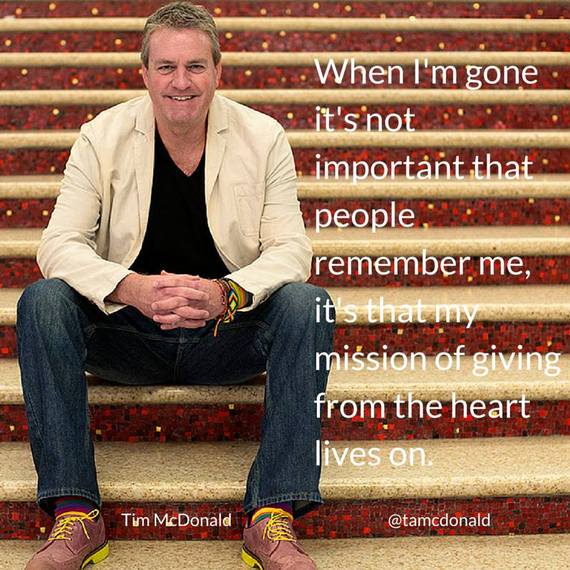 After San Diego, I spent another week with my mother in law in Sun City, CA. I was able to head to LA for a day to do an "adventure day" with photographer Chesher Cat. She calls it an adventure day because it is much more than a photo shoot. It is an experience. She invests time in getting to know you, listens to your needs and comes up with ideas of where to go to take the photos. I not only loved the photos when I saw them but they also captured the adventure we created. I then learned another important lesson. I didn't get home until after midnight and had about 5 shirts that we used for different photos thrown around in the back of my car. My mother in law made it a point to tell my wife about her suspicions of what she thought she saw. Thankfully, my wife is more trusting than my mother in law. It's important to have trust, both at home and in business. Trust is the cornerstone to living a healthy life.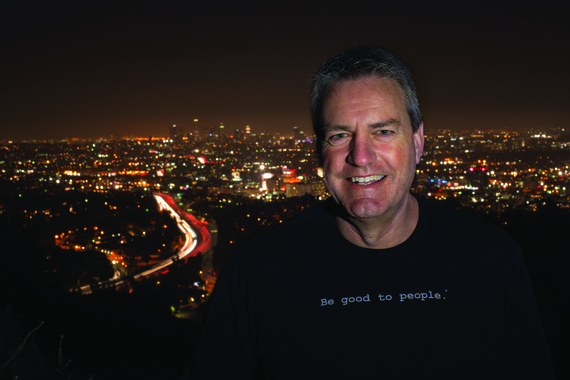 In June, our pool in NY reopened for the summer. It was our third summer there. We had made so many friends and the ones we became closest with were also the ones we thought were the strangest when we first met them. It was finally feeling like home, even though we had only known people for a few summers. It took 2 years to even go out as couples, outside of meeting at the pool. Our dinners out went from meeting at the restaurant, to them picking us up and heading back to their place for a night cap. But it was also the month we had to decide if we were moving. My wife had a job she loved and a company she enjoyed working for. I was working from home and she was in retail, so we had to decide on a location. We made the decision in July, when we needed to give our 60 day notice, to make the move to Tampa. No longer was it just conversation, it was becoming reality. The process was not one of where is it "safe" to live, it was a matter of what is important to us: warm weather and a beach topped this list. Reducing our cost of living (Tampa is about 60% less of the cost of living as the NYC area) and being closer to family (our daughter had just bought a house in Tampa) were also important. So we didn't wait to make sure my wife had a job. We didn't have to ask anyone's permission. We just needed to pick ourselves over what society was telling us. Retail pays more in NYC than it does it FL. There are more jobs in NYC than in FL. All the things that would make it safe to remain in NY, were what others told us. We determined none of those to be as important than the three things we were looking for. It was time to choose us instead of waiting to be chosen.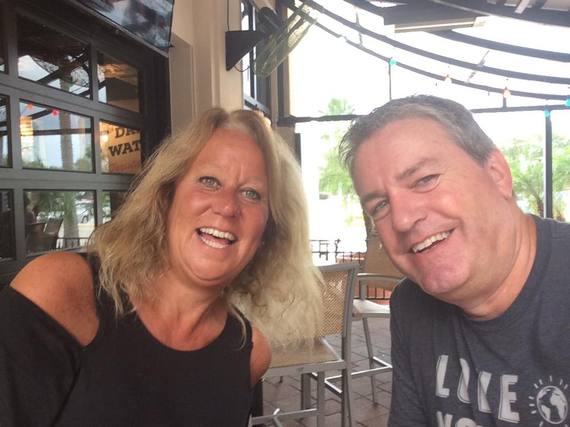 I traveled to Providence, RI, Ft. Lauderdale, NYC, and Denver, CO since we moved in August. Not to escape Tampa, but to explore new connections and possibilities. With the exception of NYC and Ft. Lauderdale, the others were investments I made in myself, not paid speaking gigs. I began to see what happened when I pushed myself into meeting new people and exploring new communities. To be honest, I was slightly uncomfortable, and at times felt highly uncertain, but found the power of a conversation, when held without bias and conjecture, can lead to new discoveries about yourself and what's possible.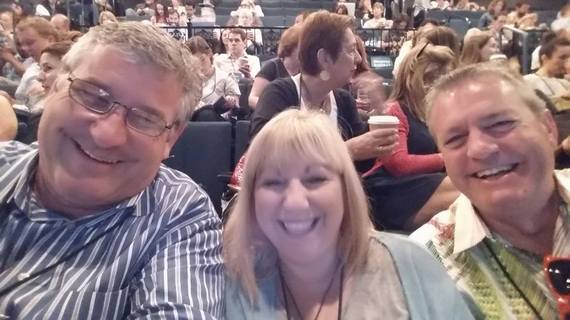 December has been my month of transition, imaging possibilities and a new forward for all of us. My traditional job at a marketing agency is coming to an end. It was a place where I wasn't in my sweet spot and the promise of what could have been, wasn't for me. It wasn't good for anyone. This was a journey of picking myself. My departure leaves me with no traditional steady paycheck, but an opportunity to choose what's healthy and purposeful for me. While I wind down what I've been doing for the last 18 months, I lay the groundwork for what's possible in 2016.
Looking ahead at 2016
There are 4 things I'm co-creating in 2016. I should say we, because this is not a solo journey. It's one with my business partner, Ayelet Baron.
The Storytelling
We are creating an audio storytelling series called LIFEworking. It will be learning and sharing the stories of those living on the edge. Those creating socially conscious communities resulting in an impact greater than the whole. We'll be talking with youth who are showing us what possibility looks like and the young at heart who are showing us what is possible. And we will also be sharing stories of people who have been there and experienced that, and tapping into their wisdom and imagination. We are excited to bring hope and dreams back to everyone who is opening their heart, mind, spirit and body to see what is possible and then transform to create it.
The Experience
On March 12-25 we will be hosting the first LIFEworking Experience. An intimate gathering of up to 18 people in Costa Rica. The holistic approach to transforming ourselves by showing us what is possible by experiencing things in new ways. There are no speakers, just people who live the experience sharing it with us so we can discover what's possible. You will learn who to deeply connect with: yourself, others and the environment around you. Some may call it a retreat, but it's much more, an experience. Bring your seeds of the change you want to create. We won't plant them for you, but will be there every step of the way as a supportive community to help you future them and watch them grow.
The New Speaking
In a world where we put people up on stage to talk at us, instead of with us, we've lost the art of conversation. This new speaking is not about making it about the person on stage, it's about showing everyone in the room what is possible when we start having conversations with each other. Listening loudly, telling a story, and using empathy to create a connection are all parts
missing from today's speaking that can turn it into a conversation.
The Dual Coaching
To help those around the globe, who may not be able to attend the LIFEworking Experience in Costa Rica, we are forming a new way of coaching. You get both the ying and the yang and more. We'll be working with individuals who are looking to embody the same change. We won't plant the seeds of change for you, just as if we dieted or worked out for you, you wouldn't see any results. Will will challenge you to see the possibilities and the abundance that surrounds you. You have everything you need to create the change you want to see, and that the world needs.
Through these four experiences, we intend to put a roof over our heads, food on our table and begin to create a social impact investment fund to support those who are small enough to change and have the possibility to create the biggest impact in the world. This is a journey of possibilities for the 21st century leader who wants to create a new path for business as a force of good in the world.
While 2016 could be seen as the scariest adventure I've embarked on in my life, I'm sure it's going to be the most rewarding. We can stand up and choose ourselves or sit back and wait to be chosen. I'm tired of sitting back and waiting for others to make the change I want to see in the world. I hope you will join us on our journey of LIFEworking and co-author some stories about what's possible when we pick ourselves. Here is to a healthy and healing 2016 for all of us!
PS - please reach out to us if you know a great story for the podcast, want to join our Costa Rica adventure and/or have a new world speaking opportunity to learn more about giving, collaboration or community.
REAL LIFE. REAL NEWS. REAL VOICES.
Help us tell more of the stories that matter from voices that too often remain unheard.