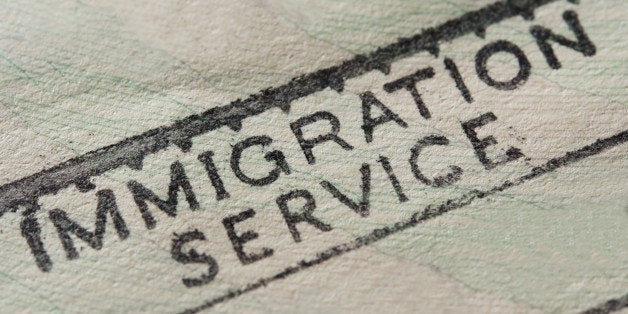 Mainstream media has been broadcasting the news on how President Obama's recent executive actions on immigration, DACA+ and DAPA, have been temporarily halted by a Texas judge. Despite the wide support that both of these initiatives enjoy, they have sparked an explosive Congressional fight over funding for the Department of Homeland Security.
In short, members of the Republican Party are determined to block the president's actions on immigration at all cost -- even if it means partially shutting down the government. And yet, even if the Department of Homeland Security manages to secure funding for another fiscal year, both DACA+ and DAPA program find themselves caught in court for the foreseeable future.
Yes, President Obama highlighted that his administration would appeal the judge's ruling during a nationally televised immigration town hall last week, but what exactly does that mean for the beneficiaries of the DACA+ and DAPA program in the meantime?
Advocates from across the country are speculating that beneficiaries of either program could continue to be targeted for deportation. This is something that is foreshadowed by some of the most recent stories to come to light. Stories like the one from New Orleans, where Immigration and Customs Enforcement (ICE) is moving swiftly to put some possible beneficiaries for these programs under surveillance, and possibly en route to deportation.
Limbo. That is where many of the beneficiaries of DACA+ and DAPA find themselves. What does not help their case at the moment is the flurry of mixed messaging that is being presented to them. On one hand you have President Obama pledging to hold accountable immigration officials who do not follow the guidelines set forth by the Department of Homeland Security for prosecutorial discretion. On the other hand, you have a voice recording from the ICE ERO Hotline (1-888-351-4024), where the following message is presented:
Until further guidance is given, ICE will not consider the new DAPA and expanded DACA guidelines as the basis for exercising prosecutorial discretion. ICE will also not use these guidelines to determine whether individuals may request deferred action or to refer individuals to USCIS. The courts -- does not enjoin nor impact the DHS Secretary's overall arrest and removal prioritization of DHS enforcement resources or the existing 2012 DACA policy. ICE will continue to process individuals and respond to inquiries consistent with the enforcement priorities noted in the Secretary's memorandum, dated on November 20, 2014.
There is no room for grey areas in this debate. Either the authorities who fail to follow the immigration enforcement priorities are held accountable by Mr. Obama or they are not. It really is that simple. There is no in-between.
It is incumbent on president and the Department of Homeland Security to ensure -- indeed guarantee -- that their deportation machine is not destroying families, or deporting individuals who may be otherwise deemed as "low priority" for deportation. Even though DACA, DACA+, and DAPA are no substitutes for the immigration reforms we all hoped Congress would pass to fix our broken immigration system, they do offer a degree of normalcy that was heretofore unavailable to many undocumented people.
In the meantime, while we wait for the courts to correctly apply the law and let DACA, DACA+, and DAPA go forward, it is imperative for advocates to ensure eligible immigrants get the right information so they can protect their right and keep their families together.
Popular in the Community