"In New Zealand (where I'm from), and in fact nearly any where else in the developed world, the Death Penalty is just not even in the conversation. It is a remnant of an earlier era. This little bit of civility, "hey we are going to kill you but what would you like to eat?" just jumped off the page."
That's how artist Henry Hargreaves describes the inspiration for his photo series, "No Seconds." The photographs are recreations of Death Row inmates' last meals, from the infamous to the relatively unknown. We've seen artistic renderings of last meals before, like Julie Green's "The Last Supper" illustrated plates, but we've never seen such literal interpretations before.
"The thing that kind of struck me with these last meals was how many of them were these big, deep fried meals, which we like to call comfort food. Here were these people in their last moments and all they really want was a little bit of comfort," Hargreaves told Vice in an interview. The photographs are stunning, the figures next to them usually gruesome, and they fill you with an odd sense of morbid fascination and empathy. If anything can humanize another person for us, it's usually their eating choices, and these photographs strive to do just that, regardless of the terrible acts the inmate may have committed in their lives.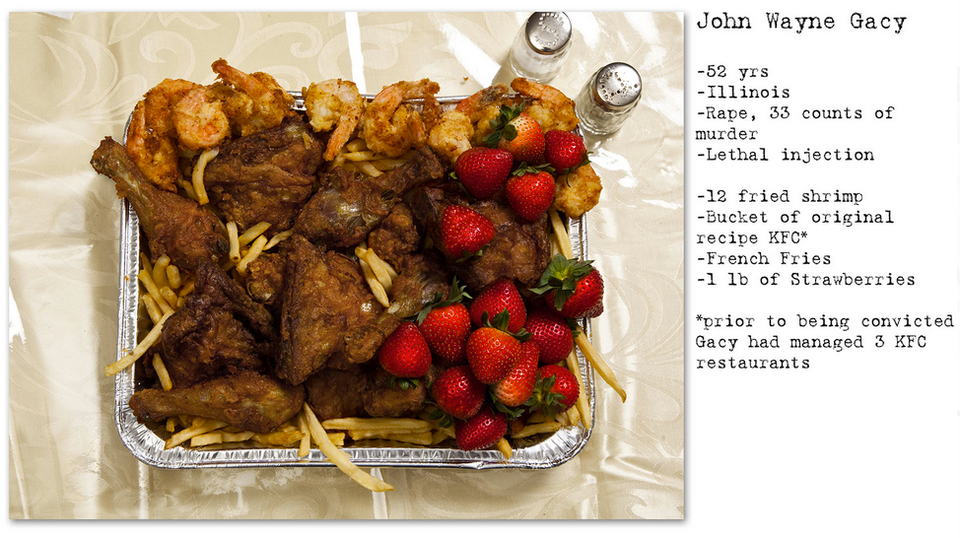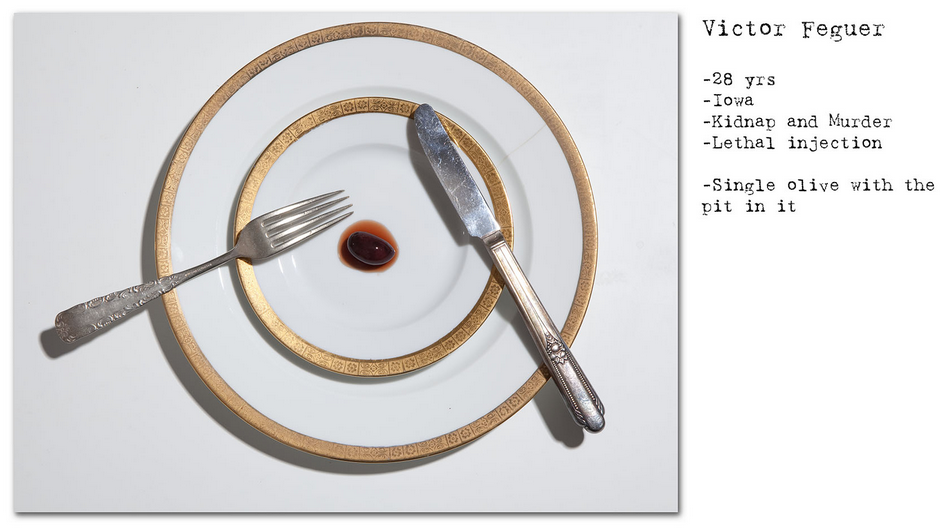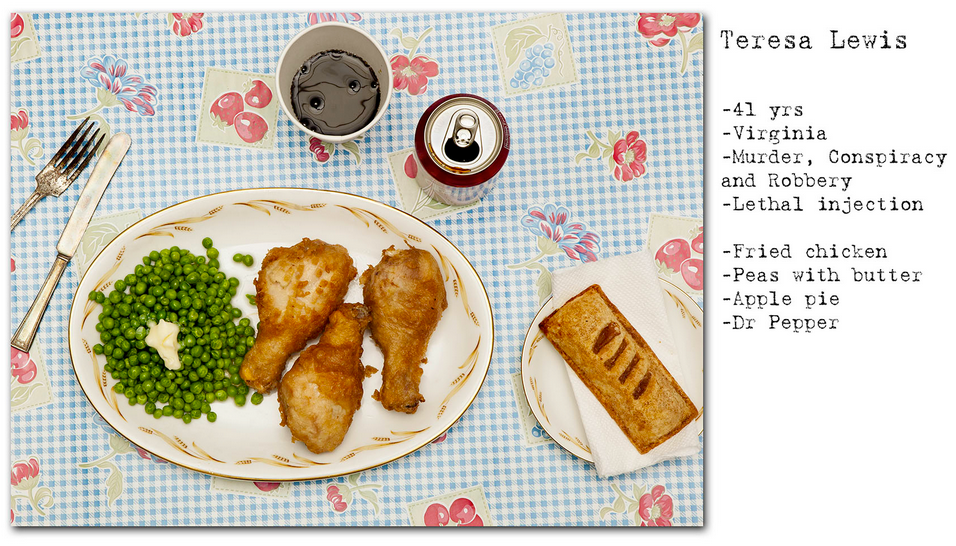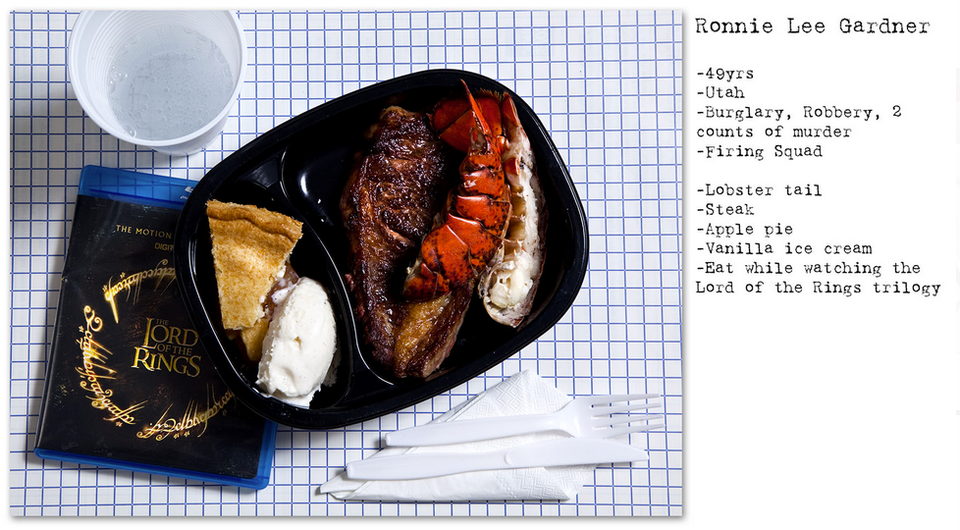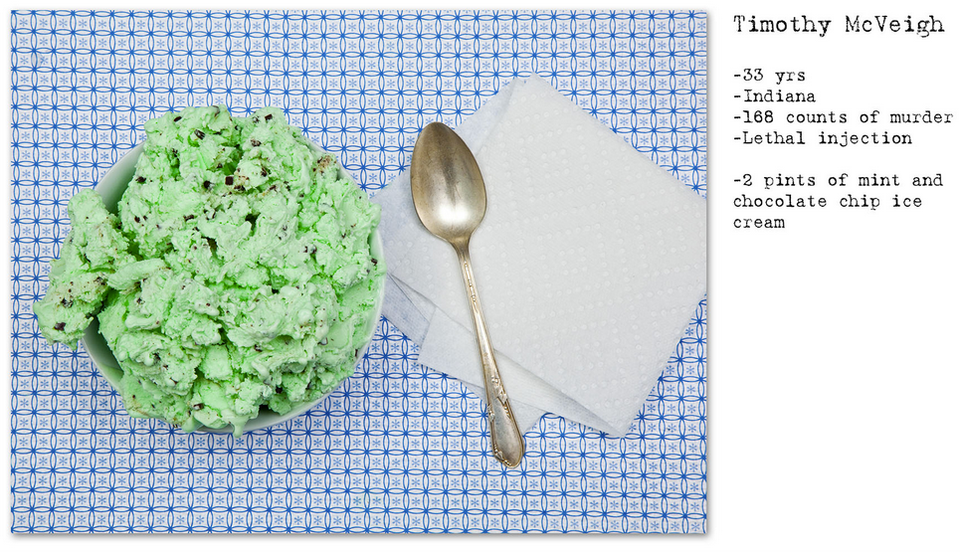 What Would Your Last Meal Be?