Even in the Western world, the shaadi - or "wedding" - mentality is prevalent in South Asian communities. As a result, younger generations who have grown up embracing both Eastern and Western cultures withstand the worst of two seemingly irresoluble views on marriage, dating, and fostering new relationships.
Between challenging traditional arranged marriages and being subjected to the even stronger stigma attached to dating (and the spectrum of activities that the word entails), many South Asians feel lost without a niche of their own, and frequently find themselves out of options when it comes to pursuing the relationships they want.
The Dus app helps to establish the South Asian dating niche by giving full autonomy to Desi individuals when it comes to choosing relationships.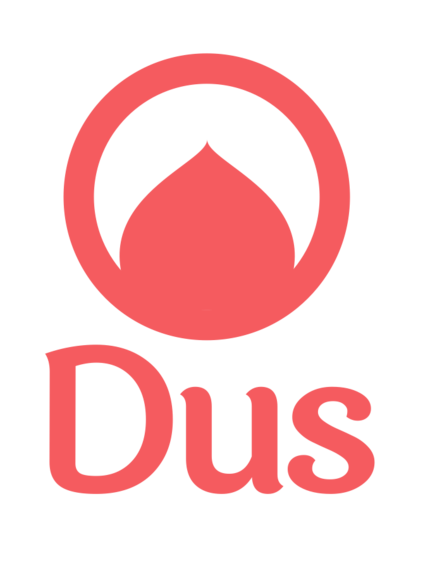 Available on both iOS and Android platforms, Dus provides a digital space that enables users to converse with like-minded Desis and break the ice with fun and engaging mini-games. All the while, users have the ability to hide their online presence from lurking friends and family, and ultimately escape cultural confines when it comes to forming independent relationships.
Cultural Expectations and Restrictions
In many all too familiar instances, South Asian tradition reduces marriage to a simple transaction between families. Pressured by cultural norms and familial expectations, individuals are often led into marriages hatched by parents and matchmakers, and are involuntarily drawn into relationships with strangers that are meant to last until the end of time.
Women in particular bear the brunt of this tradition, as the shaadi is often emphasized as the pinnacle of a woman's life. South Asian culture places women under the most scrutiny when it comes to adhering to expectations of modesty, femininity, and obedience. As a result, too many women are pressured into lifelong relationships they did not choose.
For many, freedom of choice is not an option when it comes to relationships - not who they see, how they interact with them, or if they end up marrying.
Dus strives to give the South Asian community that freedom.
Originating in Social Consciousness
Since its debut in 2015, Dus empowers South Asians with a safe and digital space to meet others, and by establishing the user's full discretion when it comes to interacting with who they meet through the service.
From casual dating to serious relationships, the user is completely autonomous in deciding what type of relationship he or she wants to pursue - and with whom.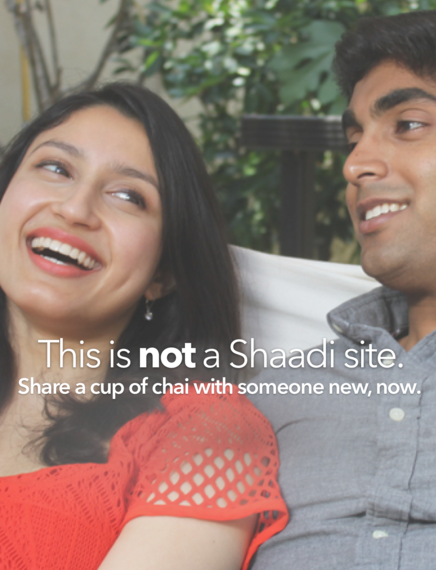 Despite targeting an audience that is largely based in North America and the United Kingdom as well as India, co-founder and CEO Shawn Sheikh describes the high demand for their service, which pushed him and co-founders Sahil Diwan, Chief Technology Officer, and Casey Rondinella, Chief Marketing Officer, into putting the South Asian community's needs into action.
"There was a need for a place for people to find individuals to date within certain parameters that are both safe and private," says Sheikh.
"The founders really wanted to break the shaadi ritual."
Famed Indian-Canadian comedian Jus Reign depicted a similar app idea in a satirical YouTube video. After watching the parody advertisement for what Jus Reign describes as "The Brown Tinder," Sheikh and his other soon-to-be co-founders welcomed the YouTuber aboard the project during pre-development stages.
Now serving as Chief Content Officer, Jus Reign highlights the struggle shared by Desi women as one of the fundamental driving forces behind the app.
"I think by using comedy, we can bring to light the issues that are going on in our community," Jus Reign says.
"It's hard for the new generation of Desi girls to try modern dating right now, and I want to be a part of the process to help build an empowering platform that changes the way Desi women find relationships."
This shift away from a stagnant and repressive marriage culture and towards inclusivity, diversity, and self-sufficiency is backed by a number of South Asian celebrities who have already vocalized their support of the app, including music producer Waseem Stark and beauty blogger Irene Khan.
Not Like Other Dating Apps
This isn't the first app on the market to address the needs of the broader South Asian community.
However, most existing apps and web platforms - from well-known agencies like shaadi.com to recent startups like Dil Mil and TrulyMadly - merely digitize the shaadi mentality by generating matches based on arbitrary appearance and career-based factors.
Services that function to commodify the self for the purposes of matrimony provide a solution that is uncomfortably similar to the very issue many South Asians are trying to escape.
"Right now, if a South Asian girl goes on another dating app, she gets hit with two problems," Sheikh says.
"She has to worry about judgement from friends and family finding out she's dating outside of the shaadi ritual, and she will be bombarded by creepy guys."
Dus reaches out to the same audience, but with special cultural and social considerations in place that make connecting with (and avoiding) people so much easier.
While the app relies on Facebook login, users can take advantage of the Hidden Mode feature, which keeps your profile and activity private. This is a must-have defense for inquisitive parents, friends, and aunties who insist on making your love life their business.
Furthermore, while the app opens a chatroom between matched users, the conversation can only be initiated by the female user, which protects women from unwanted male advances - an unfortunately common occurrence throughout many other dating services.
The app also features mini-games to play with people you connect with, making it easy to dissolve awkwardness and have fun.
When you're matched with other users in your area who match your preferences, it'll be easy to get a conversation going with the app's suggested talking points based on your mutual interests. If you don't like where a conversation is headed, it'll expire 10 days after your match, no matter what. Dus ensures the privacy of all users so it's up to you to exchange numbers - before it's too late.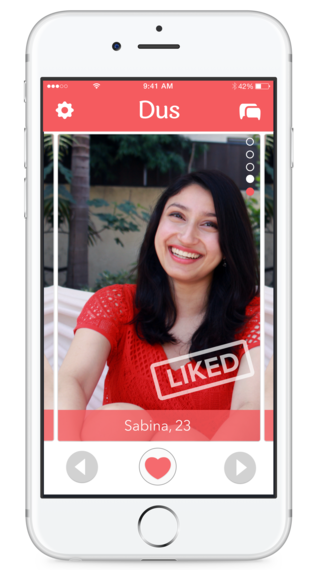 Ultimately, the company believes that its user experience can only be defined by the user. CEO Shawn Sheikh emphasizes the company's inclusive outlook, clarifying that the goal of the app is to provide users with the tools to address their own unique needs, whatever they may be.
"Some dating apps are coined as 'hookupy' [sic] while others are seen as more marriage-oriented," Sheikh explains.
"Really the word 'dating' means different things to different people, and that's what we want to focus on - the ability to get what you want out of our app based on how you use it."
Following a successful first round of funding, Dus plans to promote its services in India.
In the meantime, the app is available in the United States and Canada, the UK, and India. Six months following its initial launch, the company has already faced critical acclaim among the South Asian community for offering a practical solution to a cultural issue, and looks forward to many more successful milestones to come.
"Dus takes care of these problems and provides an empowering environment for women," comments Sheikh.
"I think it's about time that we start changing the 'rules' of the game."
Calling all HuffPost superfans!
Sign up for membership to become a founding member and help shape HuffPost's next chapter