One woman, Jaquelyn Baers, hasn't used shampoo for five years. So we just had to talk to her and get the scoop on HuffPost Live: How does she keep her hair clean? What does it look like? And why did she ditch shampoo in the first place?
Baers, who runs a blog called LittleOwlCrunchyMomma, first blogged about her life sans shampoo in 2012. She expressed concern for the "paraben, phthalates, petroleum byproducts, and other dangerous toxic chemicals" in the average shampoo, an unpronounceable cocktail of mysterious ingredients she'd never think to ingest -- so why would she put them on her hair?
So she moved on to "the more expensive, more 'organic,' more 'natural' shampoos for ten to fifteen dollars." But those, she said on HuffPost Live, got expensive. Seeking alternatives, "I came across using baking soda and apple cider vinegar," Baers said, and gave that a go. "But it wasn't working for me -- it was making hair dry, and greasy, and back and forth."
So she just stopped with everything. And she's not the only one. Hanna Brooks Olsen, a writer who went sans shampoo for six months, told HuffPost Live that she was also prompted to ditch shampoo after reaching disturbing research on the chemical ingredients in shampoo, particularly sodium lauryl sulfate, "that are really pretty questionable."
The results? "My hair was really shiny, it grew way faster and it just looked awesome." The only issue, she says, is that going on and off shampoo usually comes with an adjustment period in which your hair doesn't look great -- "rough patch," as Olsen describes it. "It's kind of a weird, awkward hair puberty."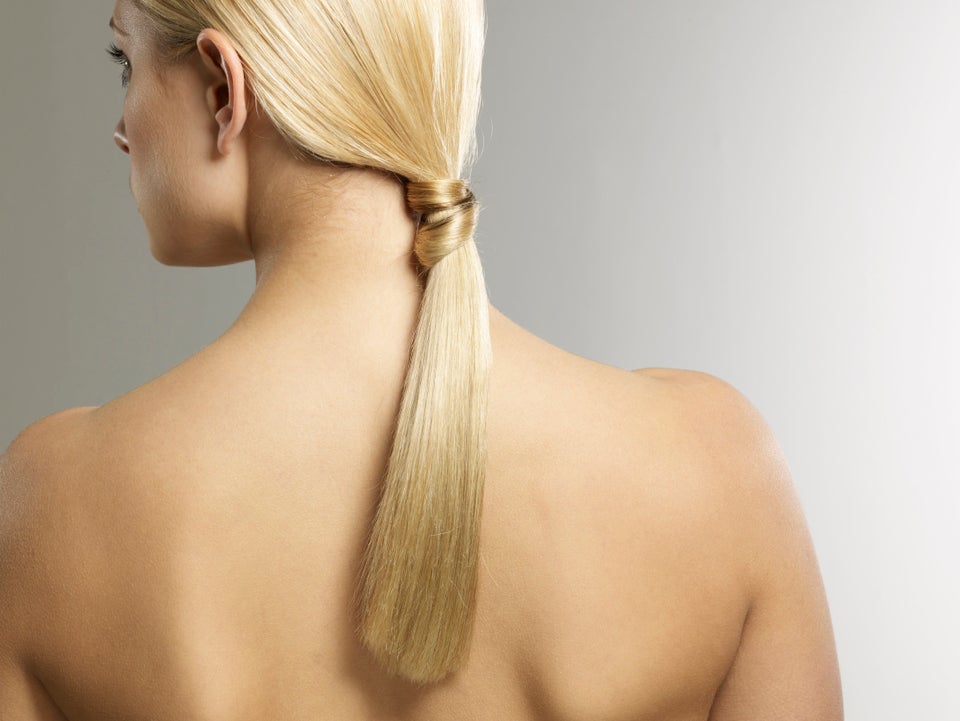 Hair Mistakes That Make You Look 10 Years Older
Related