BY FELICIA FONSECA, ASSOCIATED PRESS
FLAGSTAFF, Ariz. -- The mother of a Colorado woman reporting missing while on a private river trip at the Grand Canyon said Wednesday that she believes her daughter fell into the water and is dead.
Kaitlin Anne Kenney, of Englewood, Colo., last was seen Friday night at her group's camp near Tapeats Creek on the north side of the Colorado River. Despite an extensive search on land and along the river, park rangers have found no sign of her and have scaled back search efforts.
"We believe that she's probably fallen into the river, and we're just waiting for word when someone finds her," Kenney's mother, Linnea Kenney, told The Associated Press on Wednesday.
Linnea Kenney said officials at the Grand Canyon have told her it could be a week or longer before her daughter's body would surface in the river.
Fliers with Kaitlin Kenney's picture and description remain posted where river trips launch and at takeout points. She was last seen wearing a tan knee-length coat, hiking boots, rugged tan pants, a long-sleeved grey shirt, multi-colored scarf and a black knit cap. The group had been camping at river mile 134.5.
The 21-year-old woman who graduated from Cherry Creek High School and was studying anthropology and American Indian cultures at the University of Montana was half-way into a monthlong river trip at the Grand Canyon, her mother said. Linnea Kenney says Kaitlin Kenney was the youngest of four children who made everyone laugh, excelled at fiddling and loved bluegrass music and the outdoors.
"Those (memories) are what keep you going, and knowing that she was doing what she loved doing," Linnea Kenney said. "She lived life to the fullest."
Kaitlin Kenney was with a group of experienced rafters and was on her first trip down the river. Linnea Kenney said no one saw her daughter get up in the middle of the night, but the next morning the group realized she was missing and called dispatchers at the Grand Canyon with a satellite phone to report it.
"They did a thorough investigation and talked to all the people to try to get any clues, and of course to make sure there was no foul play," Linnea Kenney said. "No doubt in my mind there was no foul play. She was happy and laughing, and that's kind of how everyone remembers her little soul."
The last items Linnea Kenney received from her daughter were postcards from the Grand Canyon telling her that she was having a great time and that she felt safe, "and that it was the best thing she had ever done," Linnea Kenney said.
Any additional information or clues into Kaitlin Kenney's disappearance could help guide future search efforts, park spokeswoman Shannan Marcak said.
From The Huffington Post:
Please say a prayer for our family. Our sweet Kaitlin is with the angels.
One of Kaitlin's relatives told 7News that the family believes Kaitlin may have gotten up in the middle of the night to go to the bathroom and fell into the river or gotten lost.
Westword reports that Kaitlin is not only adventurous -- when she went missing, Kaitlin was in the midst of enjoying a 30-day private river trip in Grand Canyon National Park -- she is also an accomplished musician having participated in and won first place in the young adult category of the Colorado Old Time Fiddlers' Association.
The National Park Service is asking anyone with information about Kaitlin to call the park's tip line at: 928-638-7767.
Before You Go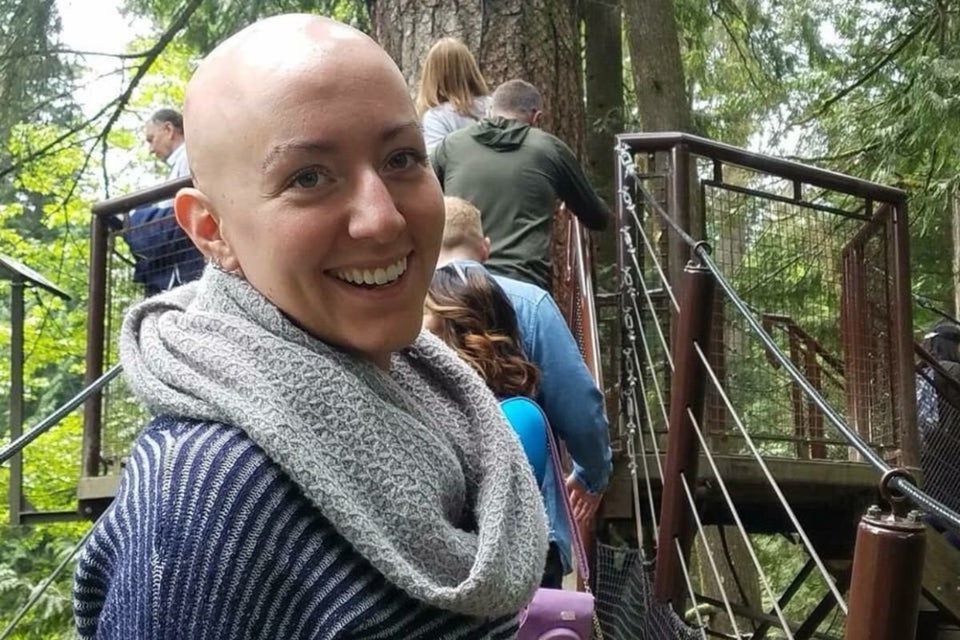 Missing People
Popular in the Community