We all know that sitting at a desk all day can kill. So what if we just banned chairs at work altogether?
That's an idea that inspired a recent art installation in Holland called "The End of Sitting." Rietveld Architecture-Art-Affordances (RAAAF), a self-described "experimental studio," and visual artist Barbara Visser were the creative minds behind the show. They collaborated to make an entire office where conventional sitting postures are impossible. Instead, the office design resembles a rocky landscape containing nooks and crannies that only afford workers a variety of standing, leaning and even lying-down postures.
The experiment took things a step further by actually hosting real workers over several days. The professionals performed a variety of tasks, including designing, writing and sketching.
Here's what the art installation looks like: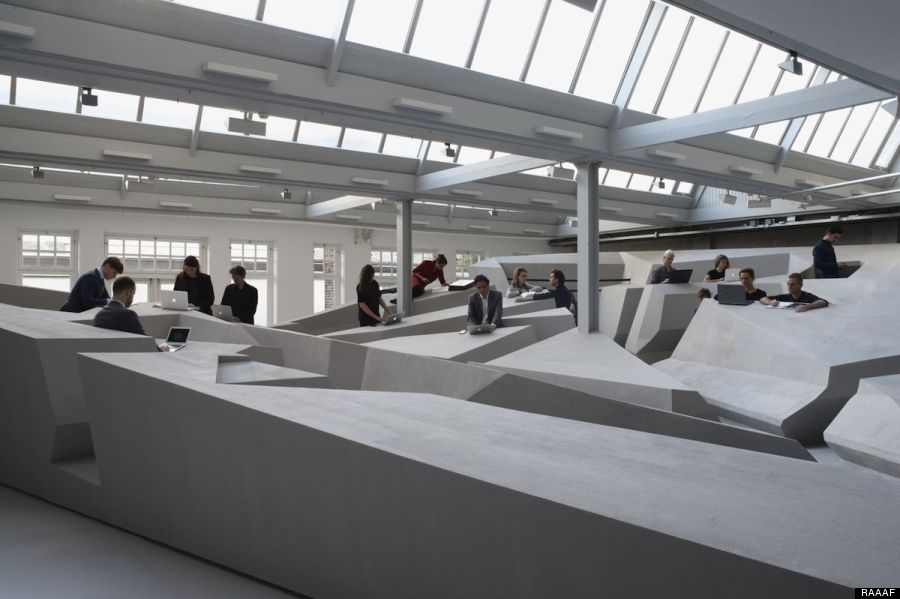 So is it practical to simply ban sitting, like "The End of Sitting" does? According to RAAAF, the answer is yes. The design offers a variety of positions for people of nearly all sizes. While most workers took a while to find their ideal position, once they did they reported higher well-being, according to RAAAF.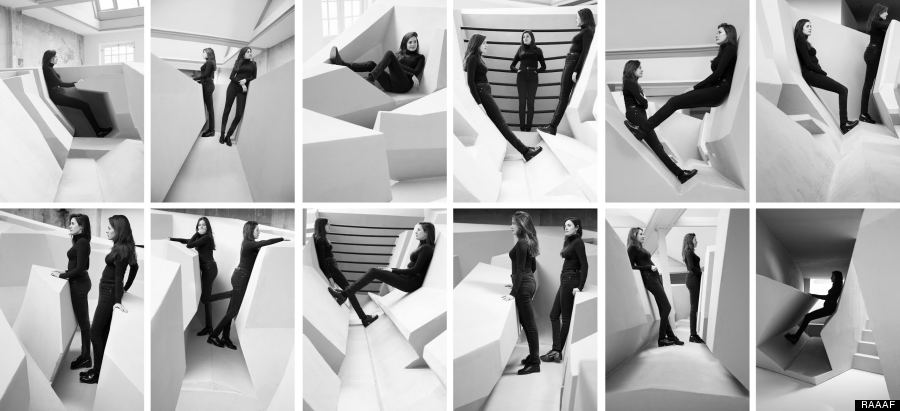 A look at some of the different working postures afforded by Visser's design.
"Moreover even though their legs were more tired the subjects reported that they felt more energetic than after working in a traditional open office setting," Ronald Rietveld, a partner at RAAAF, wrote in an email to The Huffington Post.
The art installation lasted for three weeks from the end of November to mid-December. Rietveld told HuffPost that they've received inquiries from people looking to buy the installation. Despite its success, however, real-world implementation of the design isn't a top priority. At least, not yet.
"[This experiment shows that] the chair and desk are no longer unquestionable starting points," Rietveld said, noting that a second version of "The End of Sitting" may be on its way. "'The End of Sitting' marks the beginning of an experimental trial phase, exploring the possibilities of radical change for the working environment."
See more photos from "The End of Sitting" below:
Related
Popular in the Community