There is no such thing as a perfect rape victim.
People who report their experiences of sexual assault are subjected to constant questioning and scrutiny -- as if there is a certain way "real victims" should behave after being raped. In reality, people process trauma in myriad ways, and someone's reaction after being assaulted should not be used as "proof" that a rape didn't happen if it doesn't match up with the way society believes a victim "should" act.
In a Dec. 1 essay for TIME, Susan J. Brison highlighted the issues with how we treat rape victims when she explained why she reported one instance of being raped -- when she was assaulted by a stranger at knifepoint, beaten and left for dead -- but not another, when she was raped by an acquaintance in her dorm room.
"One was the best kind of rape, as far as my credibility as a victim was concerned," Brison wrote. "The other was the worst."
Here's what you need to know about rape victims, because there's no such thing as a "perfect" one:

Victims don't always immediately call 911. They may not report their assault at all, or choose to speak with the media instead of law enforcement.
Victims don't always cry or appear visibly upset.

Victims may not remember all the details of their assault.

Victims may have been involved with their assailant before the assault.

Victims may have been involved with their assailant after the assault.

Just because someone was drinking or doing drugs at the time of their assault doesn't mean they were "asking for it:"
This online conversation is a brutal look at how society treats rape victims -- and explains why so many victims are unwilling to come forward.
Support HuffPost
The Stakes Have Never Been Higher
Related
Before You Go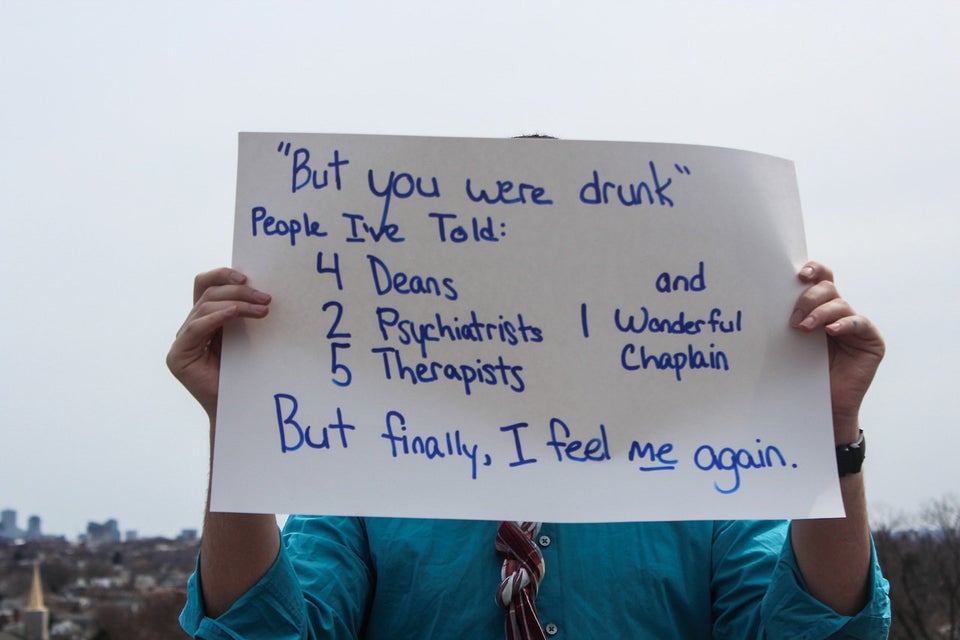 Surviving In Numbers: Stories Of Sexual Assault Survivors
Popular in the Community