Yet in 2004, a year when Poland joined the European Union, we were convinced that Europe is a continent of vanishing borders. As if they were set just to cross them – in the words of Zygmunt Bauman, world-famous thinker and sociologist. These words sounded very optimistic to us in Poland and other countries of Central and Eastern Europe.
Today it is much harder to believe in a borders-free Europe. We all have in mind what happened in Hungary, where walls are being built on the border to prevent refugees from entering the country. Not so many years ago, in 2007, Berlin Declaration was signed. It was the first time, when "old" and "new" members of the EU stated together that "We, the citizens of the European Union have united for the better. (…) Today we live together as was never possible before". Would all EU members agree today to repeat the words? There may be doubts.
Since 2007 the economic crisis has knocked at our door, then the refugees started fleeing the war in Syria. Anti-liberal sentiment has started to grow. An absurd idea of a "non-liberal democracy" is promoted by some countries. Many people have no more hope in the EU, in the UK people voted for BREXIT.
Should we be surprised? Yes and no. Politics has always been determined by two poles: freedom vs. security. In 1989 our part of Europe chose freedom. Today the fear prevails, and many prefer security over freedom. Populists call to shut the door to strangers, fence our continent off. It is a simple, yet ineffective solution. Such a solution addresses the result, but not the cause.
A few weeks ago in Rome, leaders of the EU member states urged to face the challenges of a rapidly changing world. President of the European Council Donald Tusk said that Europe will be united or not at all. I would add that solidarity should be the foundation of the unity. European leaders mentioned multi-speed Europe in their declaration. But could multi-speed Europe be brought together with solidarity? Is there such a thing like a "flexible" solidarity? Well, in Gdansk, in 1980 and in 1989 solidarity without any adjectives won.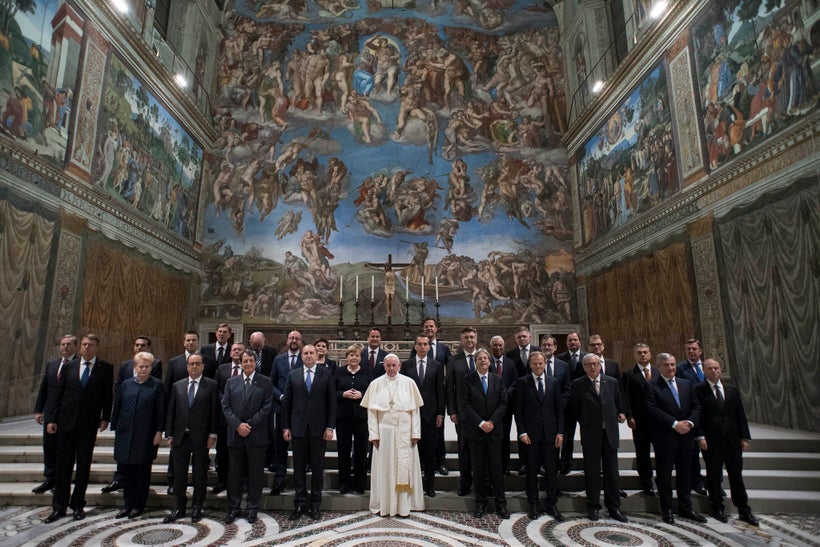 Because Europe is not only procedures and regulations. It is a community of values, rule of law and freedom. This is what we believe in in Gdansk.
REAL LIFE. REAL NEWS. REAL VOICES.
Help us tell more of the stories that matter from voices that too often remain unheard.
This post was published on the now-closed HuffPost Contributor platform. Contributors control their own work and posted freely to our site. If you need to flag this entry as abusive,
send us an email
.