Taffer, who's made a name for himself flipping bars and sharing his industry expertise on Spike TV's "Bar Rescue," told HuffPost Live on Wednesday that he believes in keeping the tipping tradition because it helps "ensure prompt service."
"If you build it into the check, you're not ensuring prompt service," he told The Huffington Post Entertainment editorial director Lauren Moraski. "You're taking away the relationship between the guest and the server. I don't believe I'm in favor of that."
Recently, big restaurateurs like Momofuku founder David Chang and chef Amanda Cohen have banned tipping at Nishi and Dirt Candy respectively. Instead, they have compensated employees more fairly -- a decision that could have a big impact on workers who would otherwise make just $7.50 an hour. Meanwhile, the federal minimum wage for tipped workers is a paltry $2.13 an hour.
Regardless, Taffer suggested that most servers could make more in tips.
"Most waitresses and bartenders can make more than the $14 or $15 an hour in tips than the restaurant is going to pay them. So I think it's sneaky," he said. "I put 18 percent gratuity on the check, I pay you $15 an hour and I run a negative 4 percent labor cost. I'm making money on your back. Those excess tips are kept by me, not you. And I think there's something inherently wrong about it."
But as Cohen previously told HuffPost, most of the servers at Dirty Candy make $20 to $30 an hour. And the restaurant's service fee also helps the kitchen staff, who wouldn't normally benefit from the tips earned by servers.
Watch the full HuffPost Live conversation with Jon Taffer here.
Related
Before You Go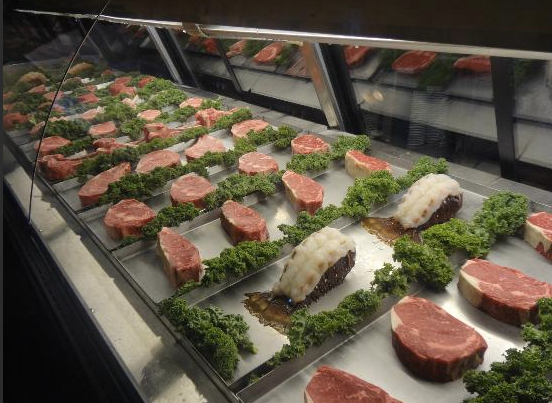 The Best Restaurants In The U.S.
Popular in the Community