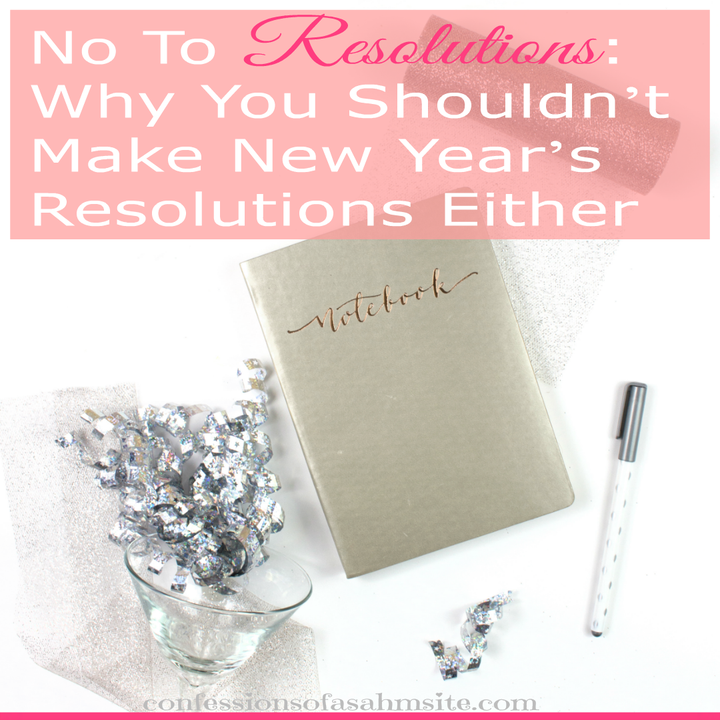 Throughout the year you've been making lists, putting ideas on a calendar and now, make a New Year's resolution?! WHAT? I haven't made a resolution for many years. Why start now? If you keep your promise to yourself in making your resolution come true, then having one is great for you. But the majority of us just makes them but don't really keep them.
Not being negative, but realistic.
I always say I want to lose a few pounds but never really make an effort to make this a reality. There are many factors as to why we don't commit to our resolutions but here are three I've seen.
You Don't Really Care For It
If you set a resolution that you're not going to try hard and keep, then it will never happen. If you are not interested or strongly believe in what you say you want to do, then of course, you will not work hard to fulfill that purpose. You have to be certain and captivated by what it is you want to accomplish.
No Time For That
Come on, who has time to do an extra job from the thousands of things you already do day in and day out. You get up, shower, brush your teeth, get dressed, take kids to school or homeschool them, go to work for almost the entire part of your day whether a 9-5 or at home and come back to do the daily chores and now you need to squeeze in some time to do something new for the upcoming year!
Phew, that's a lot to ask of oneself.
BUT, it can happen if you commit yourself to it. At least a few minutes out of your busy schedule will allow you to feel accomplished while completing it.
Who Cares
Setting up goals can be fun and exciting when you share that experience with someone else. If it is something you want to do for yourself but really don't have someone to back you up or help you through it, it can be difficult to reach it.
Share your resolution or plan with someone that will be honest with you, someone that will help you and someone that will celebrate with you. Not only will you have a support system but someone to cheer you on through the progress.
With this being said, instead of making resolutions, make a PLAN!
Do this now instead of waiting for the clock to strike midnight on January 1st.
The difference is that a resolution is a vague promise to do an act of self-improvement, like losing weight. A plan on the other hand, is when you set S.M.A.R.T goals, like lose at least five pounds by the end of a specific month.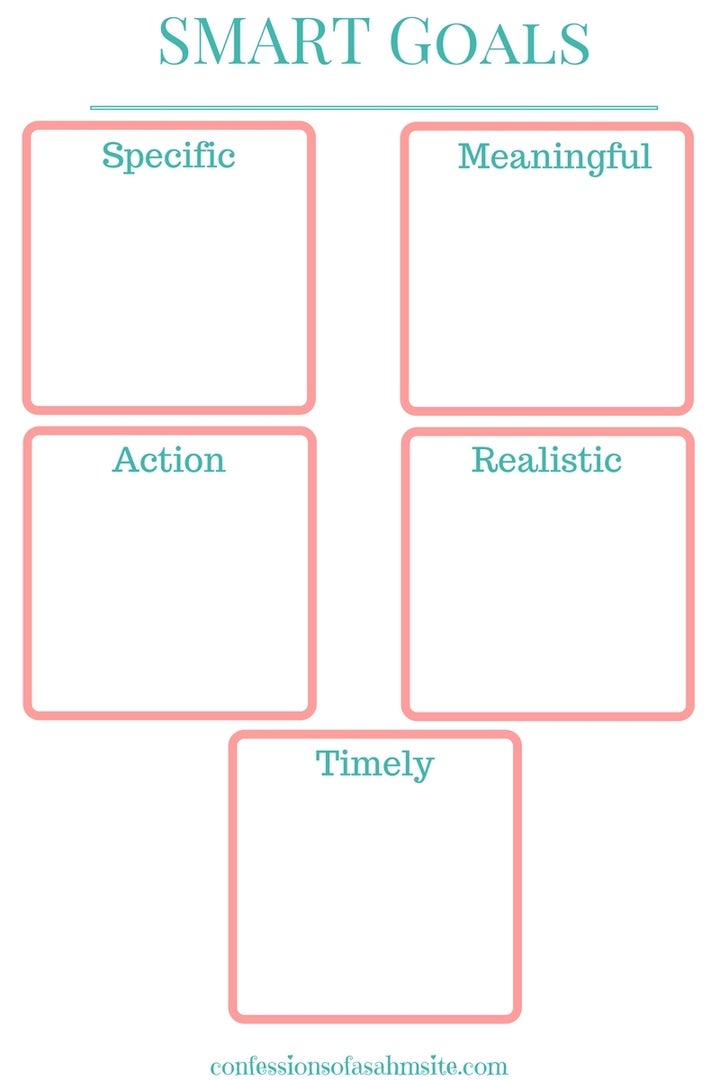 When you go on a trip, you have a fixed idea in mind, steps to take to reach your destiny, and an itinerary of what you will be doing once you reach this place. Although, some would rather be spontaneous and do things as they go instead of having an itinerary for their trip, but that's another topic.
When you plan a trip, you first do searches for hotels, flights and things to do at that destination. Well, a plan for the upcoming year is similar. What is it that you want to write in your new chapter of life for the new year?
Here are a few ideas to make sure they become a reality for you:
Write it Down
To have a plan, you must write it down and have it VISIBLE.
Saying it will just be like the wind taking the dead leaves, gone and forgotten. You must write it out in order to SEE it and make it happen. According to a study, one in three people didn't keep track of their progress and one in four simply forgot about that resolution. That is why it's important to write it and keep track of it.
While keeping track of your progress you will be able to pat yourself on the back and tell yourself, "I did it!"
You may have not reached your final goal but you have progressed through the mid milestones. Set a few milestones along the way to show how you have advanced: for example, lost five pounds by the end of January and now lose six by the end of February until you reach your final goal of losing X amount of pounds by the end of X month.
Get Support
Get help to make yourself committed to your plan. As stated in the previous points, make a plan for something that you will be enjoying and bring along others that will cheer you on. Whether it be telling your support group about your plan or even posting it on social media.
This will really make you commit to your plan by allowing others into what you are setting yourself to do. If it is about your health or weight, maybe share a picture of yourself before and after once you have reached your goal. This will not only help you succeed but will also make you feel proud of YOUrself.
Learn to Forgive and Forget
While having your plan ready to go, keep in mind that sometimes things don't go the way we anticipate. Sometimes there will be bumps on the road that might cause you to fall but just be ready to get up, wipe the dirt off your knees and walk it off. Make sure to reward yourself even for the minor accomplishments and know that the big reward will be at the end.
Finally, know that we all have obstacles and we all deal with them differently. Make it a point to not get these in your way and be PROUD of who you are and what you WILL accomplish this coming year. Grab the free printable on my blog.
P.S. I wish you all a very fruitful and fulfilled year and that all your goals are accomplished.
Please share your goals below or an outcome you have had in the past with making resolutions or plans. I would love to hear from you. Have a happy and safe New Year!
**Note: This post was first published on my blog
Support HuffPost
The Stakes Have Never Been Higher
Related
Popular in the Community