An Ohio farmer made his feelings about Republican presidential candidate Donald Trump very clear last week, using cow manure to spell out the words "NO TRUMP" in letters large enough for planes overhead to see them.
His wife, Judy Slankard, said she was unimpressed with Trump after she fact-checked statements he made during Thursday's GOP debate.
"Nine out of 10 things that Trump said was a lie," she said. "I think it's down to him and Hillary. I hope and pray for the sake of my grandkids that he doesn't get it."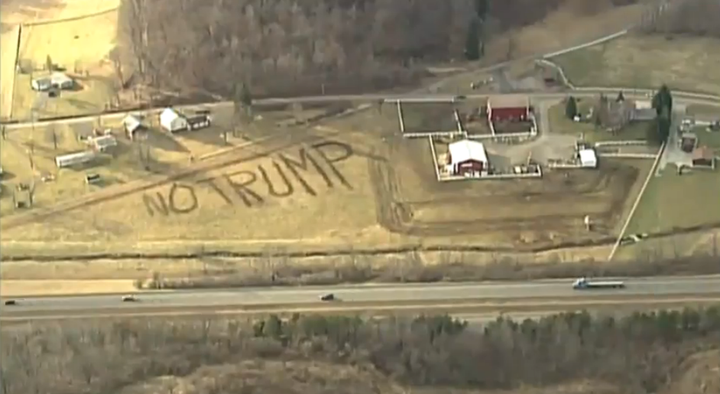 It took Slankard about four hours to spell out the strongly scented message using a manure spreader, local news station ABC5 reports.
Trump's proposal to deport millions of immigrants and build a wall at the U.S.-Mexico border would be disastrous for the agriculture industry, farmers told Politico in September.
"My farm would shut down today if you removed my ... workforce," said Frank Muller, a California farmer who grows tomatoes, peppers, almonds and walnuts. "You hear all these disparaging remarks about immigrants, but these guys are the hardest-working, most dedicated people ... I've ever seen in my life."
A 2014 Farm Bureau study found that a border enforcement-only immigration strategy -- one that isn't combined with a path to legal citizenship or a guest worker program -- would cause vegetable production to decline from between 23 to 47 percent, and fruit production to drop from between 30 to 61 percent. The study also projected that such policies would increase food prices by 5 to 6 percent.
Before You Go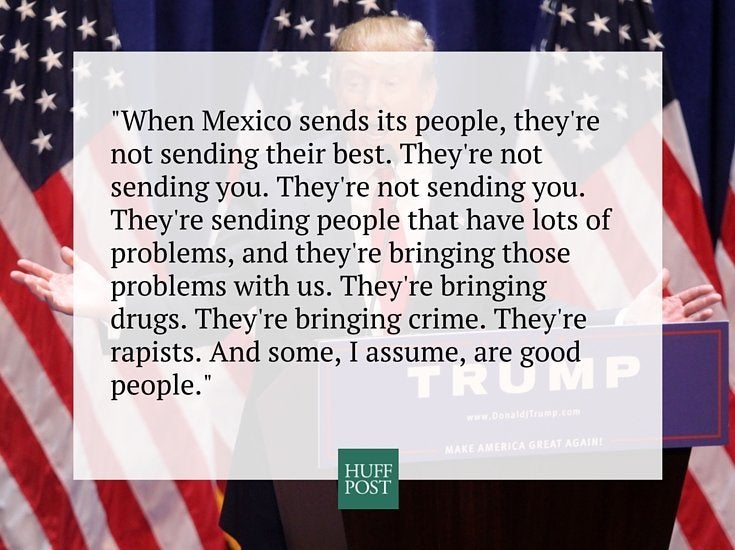 9 Outrageous Things Donald Trump Has Said About Latinos
Popular in the Community