Hundreds of peace demonstrations took place across America on Thursday to protest any further actions toward war with Iran after a week of escalating tensions that were ignited when the U.S. killed Iranian military leader Qassem Soleimani in Iraq last week.
The "No War With Iran" rallies, organized by the liberal MoveOn.org civic action group and scheduled at more than 370 sites across the U.S., sought to dramatically oppose President Donald Trump's decision to order an airstrike that killed the Iranian general Friday. The protesters demanded an immediate de-escalation.
"Trump's reckless action has needlessly endangered countless lives of U.S. troops, Iraqis, Iranians, and countless other civilians," the event website stated. "The devastation that a war with Iran could bring upon the earth and humanity cannot be overstated — millions of lives hang in the balance."
"We've learned our lessons from Iraq, Afghanistan, Yemen, and global endless war."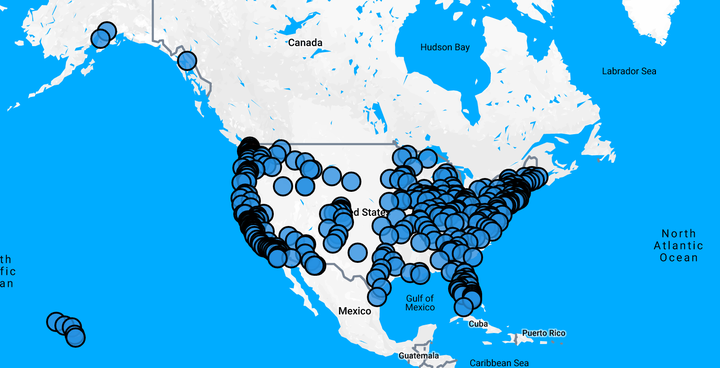 The demonstrations began about the same time the House approved a war powers resolution meant to limit the president's ability to attack Iran unless there's an imminent threat or unless Congress declares war. The resolution would still need to pass in the Senate, where its fate is uncertain, and survive a Trump veto.
In a statement Friday, the president said that the drone strike at Baghdad International Airport was intended "to stop a war," not to start one.
Iran retaliated Wednesday for Soleimani's killing, launching ballistic missiles at Iraqi bases that house U.S. military forces. There were no casualties reported among American or Iraqi forces; however, U.S. officials reportedly believe Iran shot down a Ukrainian International Airlines passenger plane shortly after it took off from Tehran, killing all 176 people on board.
Following the retaliatory strike, Iranian Foreign Minister Javad Zarif tweeted that the Islamic Republic does not "seek escalation or war, but will defend ourselves against any aggression." Trump said in a national address that "Iran appears to be standing down" but vowed to impose additional sanctions on the country.
Signs at rallies around the country included "Trump: This is your fault," "Impeach, convict and remove the MF" and "Stop sacrificing innocent lives for your reelection campaign."
The national movement saw rallies held from New York to Chicago to Atlanta to Los Angeles, with hundreds of protesters braving cold weather to take a stand. Attendees shared footage and images of the events with the hashtag #NoWarWithIran.
Popular in the Community