NOAA's proposal would consider 10 of the world's 14 distinct populations of the whales "not warranted" for the endangered species list. The Cape Verde Islands/Northwest Africa and Arabian Sea populations would still be considered endangered, and the Western North Pacific and the Central America populations would remain in the category of threatened.
"It's quite a big deal, to bring a species to a point where the population is doing well and no longer needs" to be classified as endangered, Donna Wieting, director of NOAA Fisheries office of protected resources, said during a press conference. "These kinds of recovery efforts happen from the efforts of people, agencies [and] citizen actions, in addition to all the scientific research."
Eileen Sobeck, assistant NOAA administrator for fisheries, said the humpback's return is an Endangered Species Act "success story."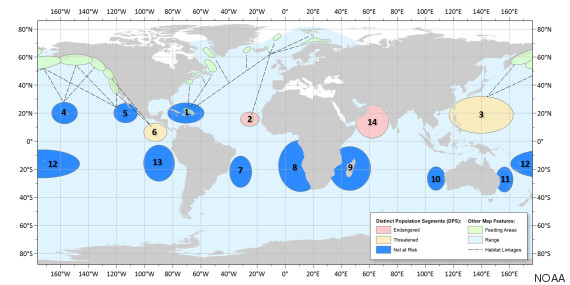 This NOAA map shows the approximate locations of humpback whale distinct populations: 1. West Indies, 2. Cape Verde Islands/Northwest Africa, 3. Western North Pacific, 4. Hawaii, 5. Mexico, 6. Central America, 7. Brazil, 8. Gabon/Southwest Africa, 9. Southeast Africa/Madagascar, 10. West Australia, 11. East Australia, 12. Oceania, 13. Southeastern Pacific, 14. Arabian Sea.
Delisting a species helps NOAA show the effectiveness of protection and conservation. It also can loosen requirements for commercial activity.
For example, because federal approval is required before initiating any activity that might harm an endangered animal, Alaska petitioned NOAA last year to delist humpbacks, which would make it easier to authorize oil company drilling.
NOAA estimates that the West Indies population of humpback whales is growing at 2 percent a year, while the East Australia population is growing 11 percent a year, on average.
The population of Northern Pacific humpbacks, which feed in Alaskan waters and migrate to Hawaii every year to breed, is estimated to be more than 5,800.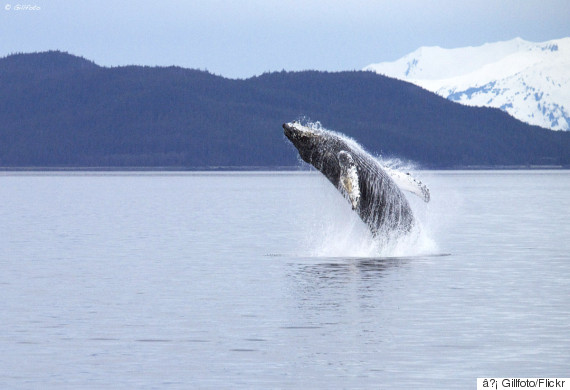 A humpback whale breaches in Berners Bay, Juneau, Alaska.
Rebecca Noblin, Alaska director for the Center of Biological Diversity told The Associated Press that delisting humpbacks may be premature.
"It would really be beneficial to continue to have the protections of the Endangered Species Act as the oceans change," Noblin said, pointing out that the whales continue to face threats from factors such as climate change and ocean acidification.
NOAA Fisheries opened the delisting proposal for a 90-day public comment period. The process of removing the whales from the endangered species list will take about a year.
If the proposal takes effect, the delisted humpback populations in U.S. waters would still be protected under the Marine Mammal Protection Act, and internationally under the International Whaling Commission's global moratorium on commercial whaling. Those four humpback populations still considered endangered or threatened would remain protected under the U.S. Endangered Species Act.
Related
Before You Go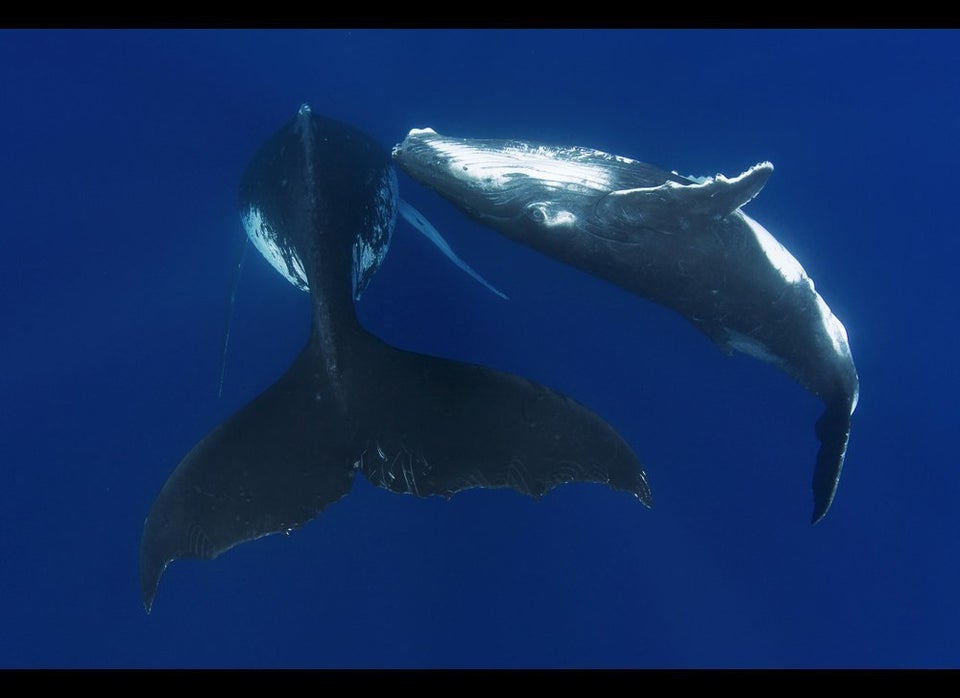 Whales
Popular in the Community