A devastating dose of long-term climate change combined with a strong El Niño in 2015 seemingly left every major climate record on the books shattered, according to an annual international climate report released Tuesday.
The State of the Climate report, led by the National Oceanic and Atmospheric Administration and described as Earth's "annual physical," finds that the health of the planet has, once again, fallen into uncharted territory.
It "shows not only that the temperature of the planet is increasing, but all the related symptoms that you might expect to see with a rising temperature are also current," Thomas Karl, director of NOAA's National Centers for Environmental Information, said of the report during a media briefing Tuesday.
In 2015, greenhouse gas concentrations, global surface temperatures, sea surface temperature, global upper ocean heat content and global sea levels all toppled previous record highs.
As NOAA oceanographer Gregory C. Johnson summed things up in a haiku in the 300-page document: "El Niño waxes/warm waters shoal, flow eastward/Earth's fever rises."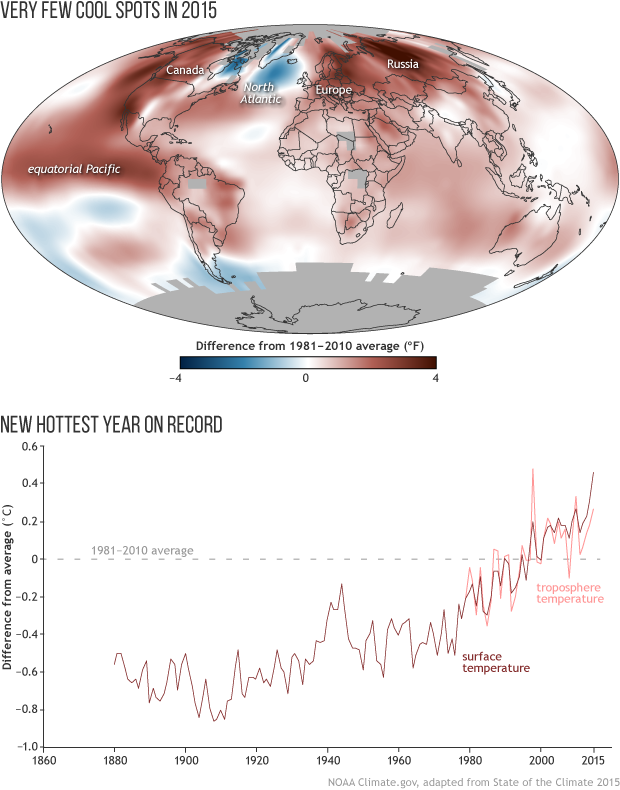 The report, co-authored by 456 scientists from 62 countries, adds to overwhelming evidence demonstrating that unless immediate action is taken to reduce carbon emissions, our planet will continue on its path to a very grim future.
Driven by long-term warming and "one of the strongest El Niño events the globe has experienced since at least 1950," 2015 "easily" surpassed 2014 as the warmest year on record by more than 0.2 degrees Fahrenheit, according to NOAA's findings.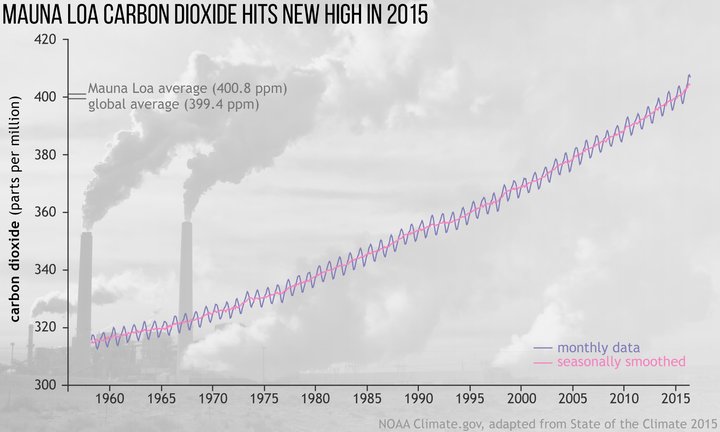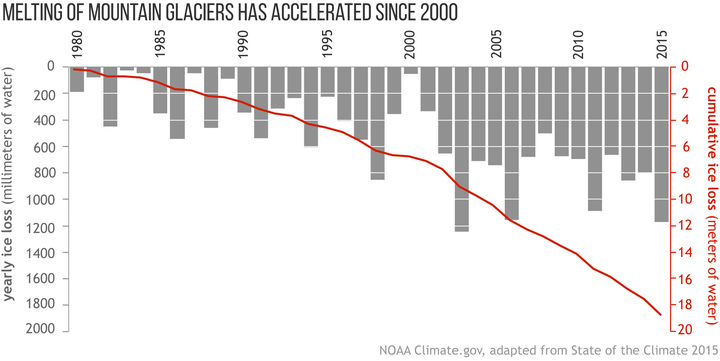 Michael Mann, a climate scientist at Pennsylvania State University who was not involved in the report, told The Huffington Post that scientists' best estimates indicate that even without El Niño, which typically boosts global temperatures by no more than 0.15 degree Celsius (0.27 degree Fahrenheit), 2015 would still have experienced record heat.
"Inevitably, just as a rising tide combines with an individual ocean wave to give us coastal floods, the rising tide of human-caused warming combines with the natural oscillations associated with El Niño to give us bigger and bigger global temperature record as time goes on," Mann wrote in an email.
He added that the "slew of record warm years over the past two decades" can only be explained when taking into account human-caused global warming.
Unfortunately, El Niño's end won't necessarily spell relief in the years to come, according to NOAA scientist Jessica Blunden.
"We're going to continue to climb," she said during the media briefing. "And some of the impacts that we're seeing from the El Niño, like these really intense droughts and effects on the ecosystem, these can have long-lasting impacts that can be permanent even, or last for several years or decades."
View the 2015 State of the Climate report in its entirety here.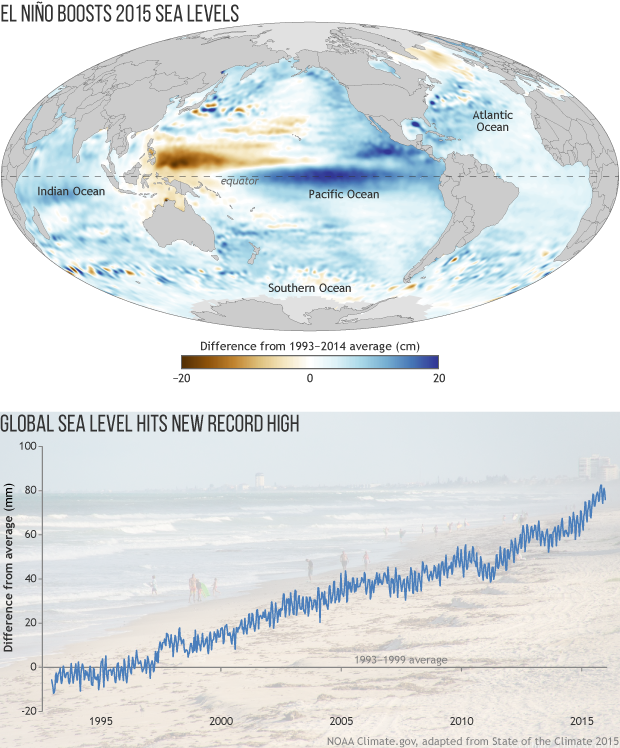 Support HuffPost
The Stakes Have Never Been Higher
Related
Before You Go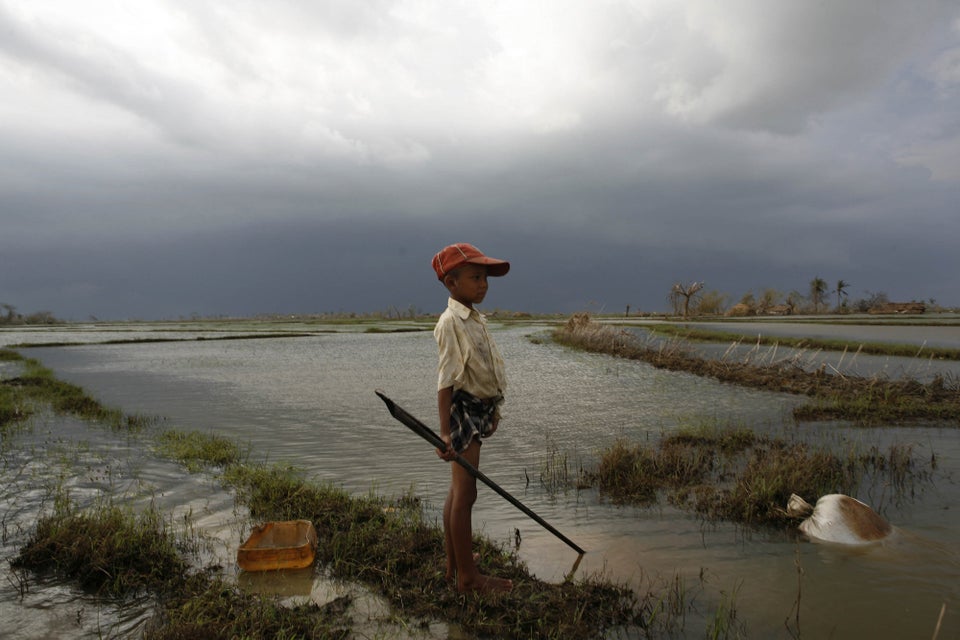 Climate change seen from around the world
Popular in the Community