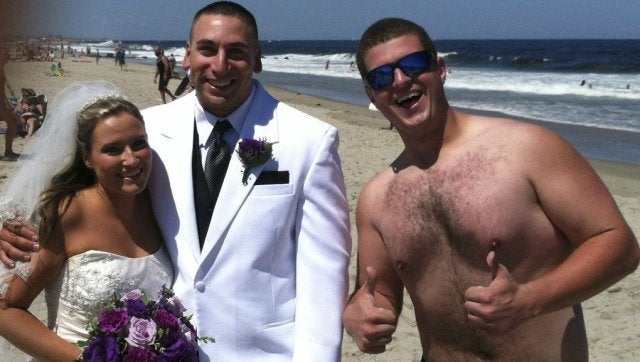 This piece is republished with permission from BroBible.com.
Noah Carpenter has spent the last year-and-a-half as a sort-of accidental John Beckwith and Jeremy Grey -- crashing weddings on three different continents, meeting the newlyweds and walking away from each meeting with a hilarious snapshot. How, exactly, did the St. Joseph's senior start this strange -- yet undeniably awesome -- hobby?
"My first crashing was October 13, 2011," he told us over email. "I was studying abroad at the time, and in the month leading up to the first time, I had seen four or five couples already. So I figured this was something I might be seeing consistently, and I thought, 'Who in the world has an album of pictures with random wedding couples?'"
Can't think of anyone else, huh? Below is a quick look at Noah's tour around the wedded world, complete with commentary alongside a few of the pictures. Keep this in mind: The crashings come over a period of only 18 months. Statistically, it's pretty, pretty hard to run into so many parties. How many have you stumbled upon over the last year and a half?
Story continues after the slideshow.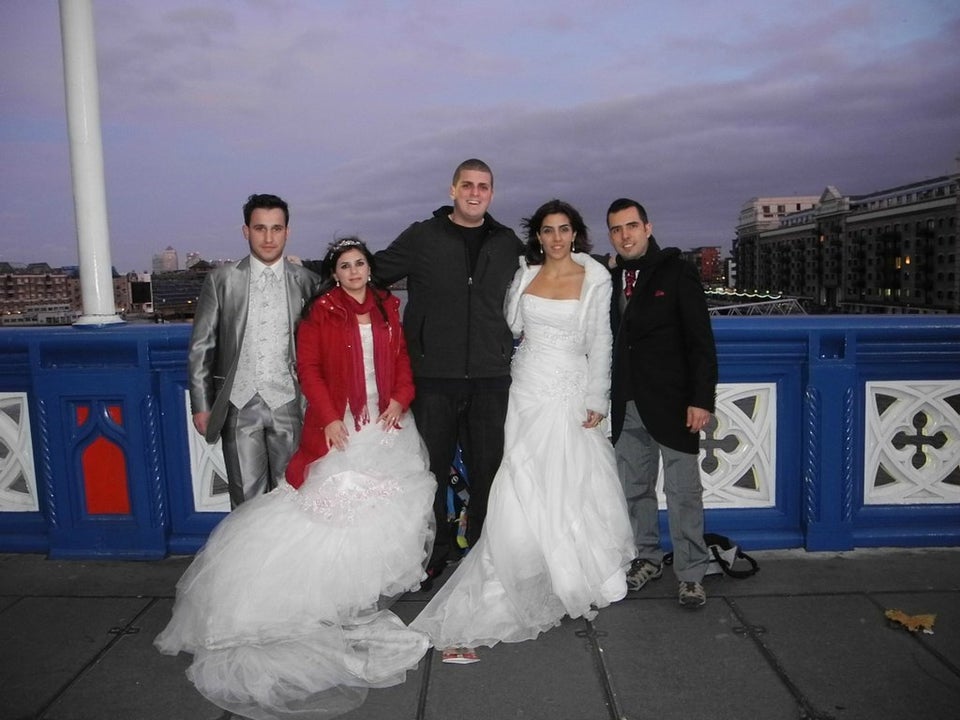 Meet Noah Carpenter, the World's Greatest Wedding Crasher
Noah plans to keep it up until he fills a coffee table book with the photos. When asked if he had a wedding white elephant out there that he wanted to crash (be it a celebrity's or Secretary of the Treasury's daughter's) he said he'd be on the lookout.
Anyway, we fully support this hilarious hobby. And since weddings are undoubtedly one of the most fun things you can go to in your life, the more you can fit yourself into -- uninvited, or not -- the better.