A Florida high school student is apologizing for invoking a racial stereotype in his "promposal" to a fellow student.
The student, identified as 18-year-old Noah Crowley, held up a sign in a Snapchat photo this weekend to ask another Riverview High School student to be his prom date on May 5.
"If I was black, I'd be picking cotton, but I'm white so I'm picking u 4 prom?"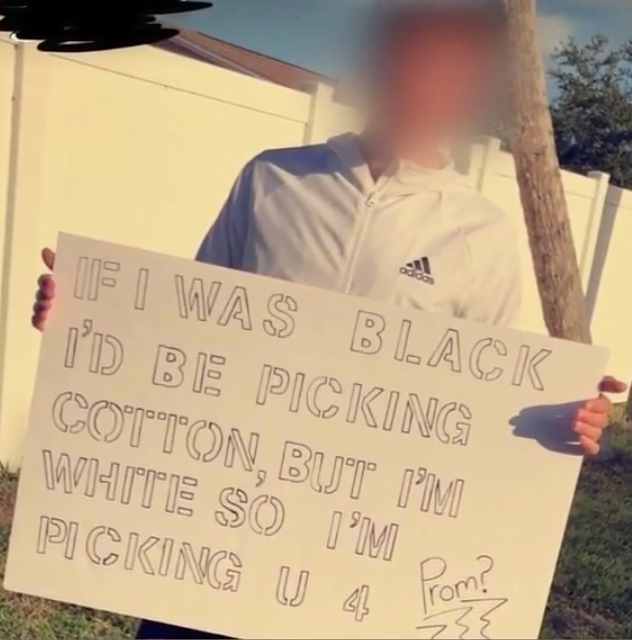 The invitation was met with a heart-eyed emoji from the recipient. The response from the wider community has been decidedly less heart-eyed, according to the Sarasota Herald-Tribune. Senior Anton Kernohan told the paper he was "disgusted" by Crowley's sign.
"But I think it is actually important that this issue occurred on some level," Kernohan told the Herald-Tribune on Monday. "It shows that racism is still alive and well in our society, and it shows that racism is still alive in my generation, and it is something that we as the youth will have to continue to fight against."
Crowley reportedly apologized on social media Monday morning, saying it was not his intention to offend anyone.
″Anyone who knows me ... knows that that's not how we truly feel," he said, according to local station WTSP. "It was a completely [sic] joke and it went too far.
"After reading the texts and Snapchat's, I truly see how I have offended people and I'm sorry."
But at least one student wasn't buying the apology. According to the station, the student told Crowley on Facebook, "Man save that apology ... you meant what you posted!"
School district officials told reporters Monday morning that Crowley's sign was under investigation. Acting principal Kathy Wilks sent this message to parents:
"We want to make everyone aware of a student's social media post that has caused a very concerning situation. It involves one of our seniors and his 'promposal' to another student.

"It was racial in nature and administration became aware of it last night. Many who saw the post are understandably upset with its contents as well as the subsequent commentary to the post. Riverview High School absolutely does not condone or support the message conveyed in this post."
HuffPost reached out to Crowley and the school, but neither immediately responded.
Trevor Harvey, president of the Sarasota chapter of the NAACP, told the station the organization will recommend that Crowley not be allowed to return to any school within the Sarasota district.
Before You Go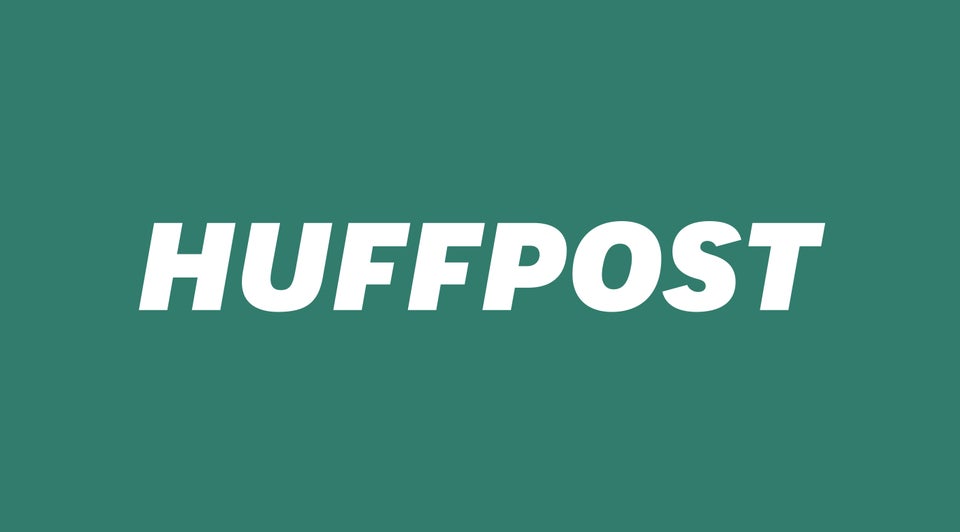 Racist Social Media Posts
Popular in the Community