Sign up here to read more exclusive celebrity interviews with stars like Jacob Sartorius, Maddie Ziegler, and Willow Shields!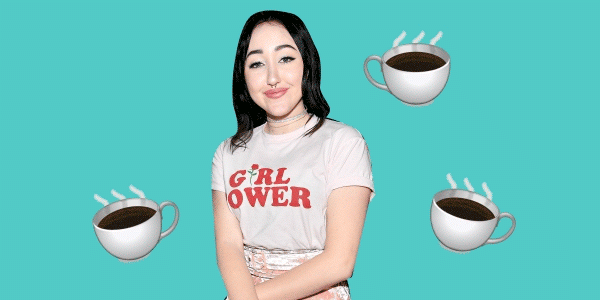 Unless you've been living under a rock, you've probably heard of Noah Cyrus. She may be Miley Cyrus' little sister, but this Cyrus is an impressive artist in her own right.
The 17-year-old rising singer released her debut single "Make Me (Cry)" in November, and she's dropping her first album later this year. If you've heard her perform on The Tonight Show or the iHeartRadio Music Awards, you know the girl's got pipes.
We chatted with Noah about her music, her famous family and life in the spotlight.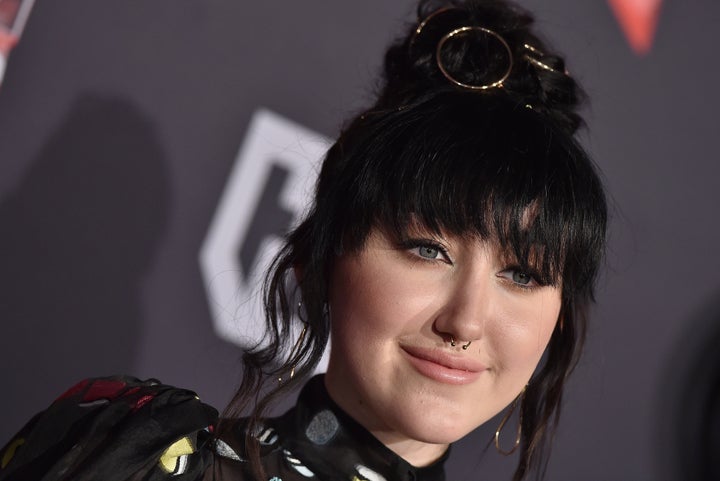 Your family has been in the spotlight for a long time. What made you want to start singing?
I was 14 when I decided I wanted to start doing music and stuff. I was a really big fan of Ben Howard and he put out a really amazing album in 2014, and then after being inspired by my dad and Lady Gaga and Ed Sheeran, I wanted to start writing songs.
Being a part of a famous family always comes with being compared to them. Does that bother you?
No, it doesn't bother me when people tell me I sound like my sister or my dad. My dad is my biggest musical inspiration. If somebody says my voice sounds like my dad or my voice sounds like Miley, I take that as more of a compliment.
Have Miley, or your brother, or dad ever given you any advice about dealing with fame?
They just don't want to tell me what to do. They want to let me be. The big thing they tell me is don't let anyone try to change who I am, what sound to do, what pose to sing in … You're you and you want to be yourself and that's my family's big thing. That's the best advice they've given me.
Your song "Make Me Cry" is an absolute hit. What was it like working with Labrinth?
It was so much fun working with Lab. We literally had the best time in the studio. It was amazing. We're both really out there and we'll mix our weird ideas with each other.
You've also worked with Marshmello. Are you collaborating with any other artists on your upcoming album?
Not that I know of yet. I'm still working on the album, and the writing is not done. I'm hoping by the time we wrap up the album, maybe we'll have another feature.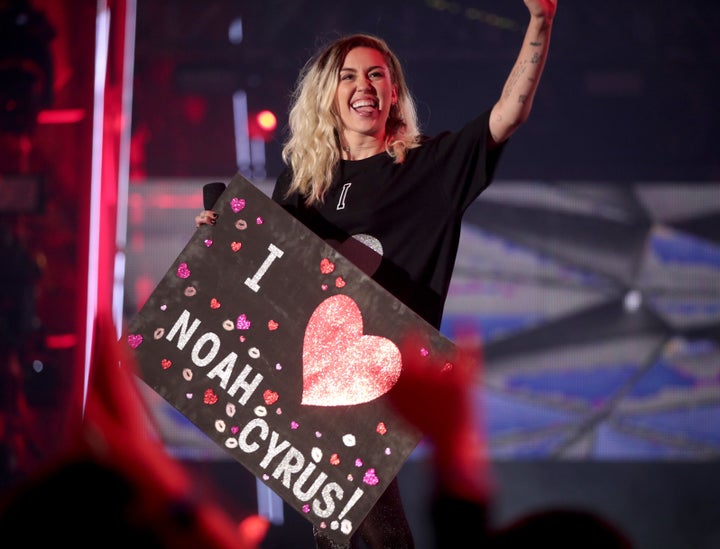 Who are the musical artists on your collaboration wish list?
Ben Howard. I feel like people are going to get tired of hearing me say this. I'll have to start sending him the recording of all of my interviews and then he'll get the hint!
Do you think you'll ever venture back into acting as well?
That's a good question! I don't know if I'll ever get back into acting. Right now I'm so focused on writing and doing my music. I definitely want to, I just don't know how soon.
You performed at the iHeartRadio Music Awards. Do you have any pre-show rituals you do to get ready?
We have this pre-show thing where we all get into a huddle and yell "Pop pop it's showtime," and I have to give credit to Bruno Mars for that one. I started doing it after I became obsessed with "24K Magic." I want to ask Bruno if he'll ever come to my huddle with me! My band was like, "Don't you want to do something from your song?!" and I was like, "No! This IS my song!"
You got your septum pierced and we saw the video on your Instagram! Any other piercing plans in the future? It looks like it hurt a lot.
Ow! It hurt so bad! No plans, not after that one!
Name one celebrity whose sense of style inspires you.
Lady Gaga is my big fashion inspiration. I look up to her a lot. Or Rihanna!
We saw your post about Lady Gaga and body positivity after her Super Bowl performance. Who do you think should play the next Super Bowl halftime show?
Bruno Mars! They need to invite him back because he's incredible.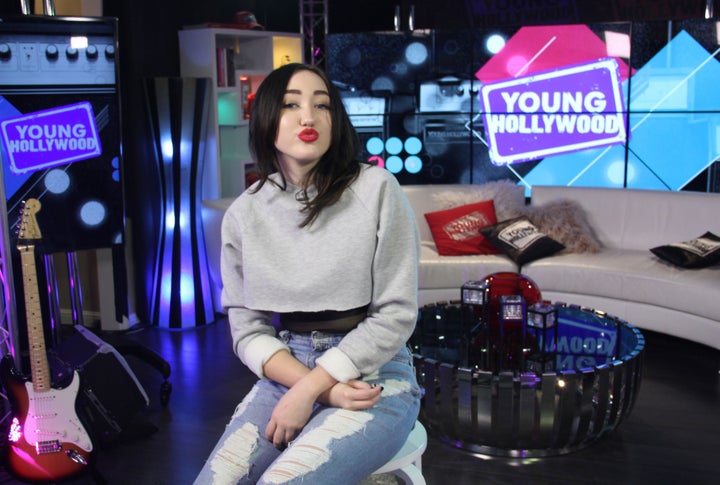 What is your spirit animal?
A dog. My dog! My puppy Sammy.
Go-to movie theater snack?
I'll get popcorn and just put tons of butter and salt on it.
What song are you most obsessed with right now?
Anything Ed Sheeran, Bruno Mars, or Gaga. But probably "Issues" by Julia Michaels.
What's one accessory you can't leave the house without?
A choker!
What's the lock screen pic on your phone?
A picture of my dog!
Who is your celebrity crush?
Jamie Dornan from "50 Shades of Grey."
If you could make a guest appearance on any show, which would it be?
Even though I just did this and have already been on my dream show, I want to do it again. I want to go back on James Corden['s show] and do "Carpool Karaoke."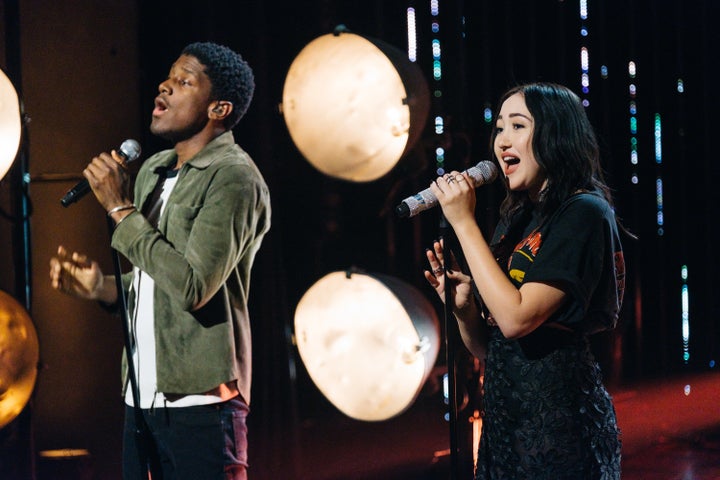 Where is one place in the world you've never been, but would love to travel to? ️
Iceland!
What's your definition of an ideal Friday night?
Literally just laying in bed and getting to go to sleep at whatever time I want, and being able to wake up the next morning at whatever time I want.
What's your favorite food?
Chinese food.
If you could trade lives with anyone for a day who would it be?
Bruno Mars.
Your family is big on tattoos, it seems. Any ideas for new ink this year?
Yes! I want to get a horseshoe tattoo with my mom so I think we're going to get matching tattoos. Because we love horses, that's a big part of my life. I was riding horses for 10 years.
What social media app are you most addicted to?
Twitter.
What's the best concert you've ever been to?
Ben Howard!
Your eyebrows are ALWAYS on fleek. Who makes the best brow pencil?
Anastasia Brow Wiz.
Since you love Ed Sheeran, what's your favorite song off his new album?
"How Would You Feel."
Popular in the Community