Darren Aronofsky's upcoming Biblical drama "Noah" may be "the least biblical biblical film ever made," as the director said, but it turns out quite a few Christian leaders enjoy the film in spite of that.
Cooke Pictures, a company that produces media programming for nonprofit and religious organizations, released a video on Friday showing Christian leaders reacting to "Noah." Despite objections from some in the religious community saying the film took unwarranted creative license with the Bible story, not everyone is so critical.
Leaders from organizations like American Bible Society, National Catholic Register, The King's College, Q Ideas, Hollywood Prayer Network, and Focus on the Family offer their opinions in the video -- and, for the most part, they are glowing.
Here are some of the Christian leaders' reactions:
"Darren Aronofsky is not a theologian, nor does he claim to be. He is a filmmaker and a storyteller, and in 'Noah', he has told a compelling story. It is a creative interpretation of the scriptural account that allows us to imagine the deep struggles Noah may have wrestled with as he answered God's call on his life." -- Jim Daly, President, Focus on the Family
"'Noah' is big and bold and entertaining, and without a doubt pro-faith and pro-God." -- Rev. Samuel Rodriguez, President, National Hispanic Christian Leadership Conference
"While 'Noah' makes no claims to be an inerrant retelling of the Scripture, it is a great tool to draw genuine intrigue in what the Bible does say. The film draws forward the themes of obedience and its consequences, sin and judgment, and mercy and justice, all in the context of the early interaction between God and man." -- Andrew Palau, Luis Palau Association
"'Noah' tells a wonderful story and still points us to major truths of God: the consequences of sin, a fallen mankind, divine justice and divine mercy. God will definitely use this film in our culture and it's our choice as Christians to decide if we want to join in the conversation or not." -- Karen Covell, Founding Direction, Hollywood Prayer Network
"'Noah' is nothing short of astonishing. I am confident that it will be remembered as a film that helped re-enchant a new generation with the biblical narrative. Honestly, it is path-breaking." -- Greg Thornbury, President, The King's College
Among those who will not be watching 'Noah', however, are Pope Francis and Glenn Beck. In a recent video Beck called the film "dangerous disinformation", saying that, if allowed to watch it, children will believe the film's Noah story over the Bible's.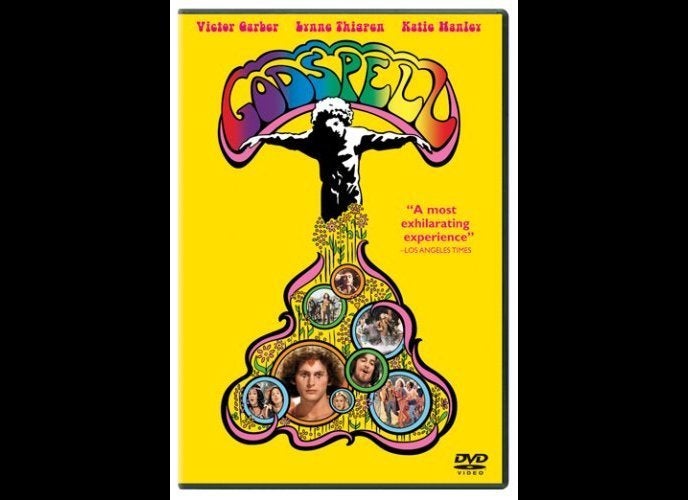 The Best and Worst of Jesus in Film
Popular in the Community