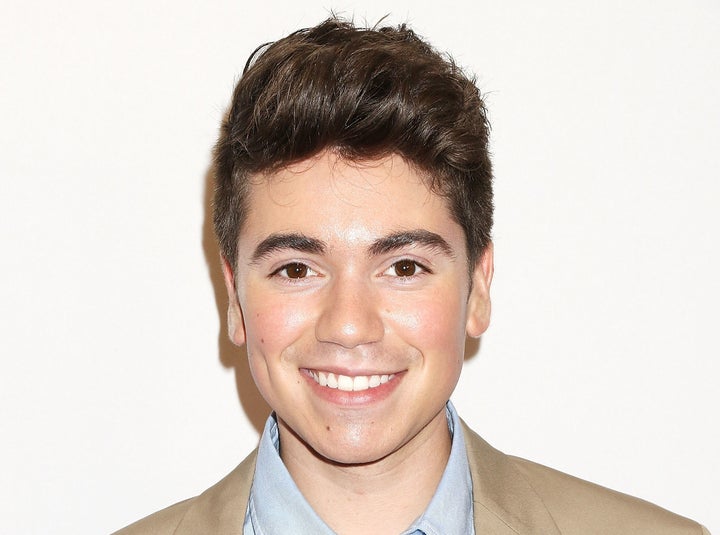 "The entire interview I gave to Vulture has hurt the LGBTQ community and the industry I feel fortune to be a part of," the ABC sitcom star wrote. "My only intention was to try and empower and promote honesty, but I fully understand that comments I made were brazen and hurtful."
"To Colton Haynes and to the LGBTQ youth, especially those who have embraced our show, I have no right to dictate how or when anybody comes out of the closet," he wrote. "I know how difficult and scary the process of coming out can be, and the last thing I would ever want to do is make it scarier. For anyone."
The 22-year-old star also apologized to Eric Stonestreet of "Modern Family" for saying that "as wonderful of an actor as Eric Stonestreet is — I've never met him, I assume he's a wonderful guy — he's playing a caricature of a caricature of a stereotype of stereotype on 'Modern Family.'"
"And he's a straight man in real life," he added in the interview. "And as hilarious as that character is, there's a lack of authenticity."
Galvin ended his apology by stating, "I apologize to everyone that I've hurt with my comments and understand the damage that has been done," and noting that he will "certainly commit to being more thoughtful and wiser as I navigate all of this moving forward."
In a separate tweet, Galvin apologized to director Bryan Singer, who he claimed "likes to invite little boys over to his pool and diddle them in the fucking dark of night" -- perhaps alluding to Singer's legal troubles involving accusations about sexual assault against actor Michael Egan, then a minor, in the late 1990s.
"I sincerely apologize to Bryan Singer for the horrible statement I made about him in the interview I gave," he wrote. "My comments were false and unwarranted." Galvin admitted that he had never been to Singer's house and noted that his statements "were not funny at all and have serious implications." He also noted that he asked New York magazine and other publications that published his statements to print his apology.
Colton Haynes responded to Galvin's statements via an Instagram post on Thursday night. "I've never met this kid, so for him to judge me without even meeting & having no idea the struggles I've been through or where I come from is absolutely uncalled for and quite frankly embarrassing on his part," he wrote.
Haynes ended his response by wishing Galvin luck and saying "hopefully you'll eventually learn a thing or two." He signed the posting "Colton Pussy Haynes."
Reactions to Galvin's interview were mixed, with some outraged by his candor and others, including celebrities like Alan Cumming, praising him for "telling it like it is."
REAL LIFE. REAL NEWS. REAL VOICES.
Help us tell more of the stories that matter from voices that too often remain unheard.
BEFORE YOU GO
PHOTO GALLERY
Celebrity Coming Out Stories