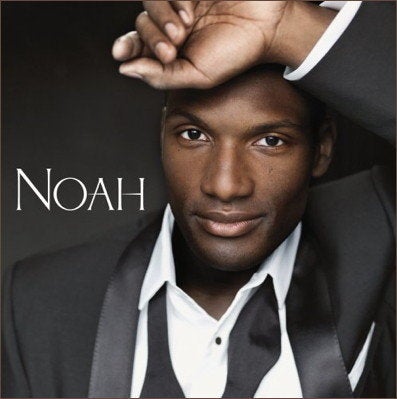 Tenor Noah Stewart, an alumnus of San Francisco's Merola Opera Program and the prestigious Adler Fellows, joins the Berkeley Symphony on March 28 in the world premiere of Steven Stucky's The Stars and the Roses. A song cycle in three parts, the score by the Pulitzer Prize-winning composer is set to the poetry of Czeslaw Milosz, a recipient of the Nobel Prize in Literature. The program will also include Bruckner's Symphony No.4 in E-Flat Major, Music Director Joana Carneiro conducting.
Noah has recently catapulted into the limelight, particularly from the success he is enjoying with his first recording, NOAH, released by Decca Records last July and which sailed to the top of the UK charts in Classical Music. During our interview, Noah was getting ready for his flight to Lisbon where he would be performing Beethoven's Mass in C.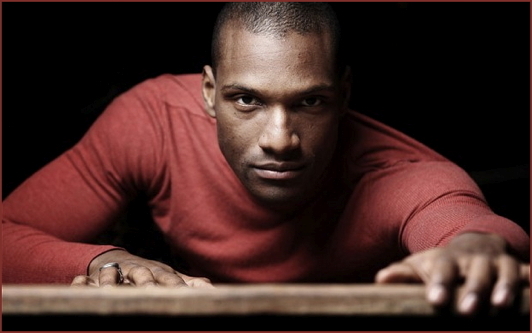 NOAH STEWART. Photo, courtesy of the artist
"I've been very lucky," he said.
I've worked really hard to keep it all moving. This will be my first appearance in the Bay Area since I was in the Adler Fellows. I'm performing a song cycle by Steven Stucky, The Stars and The Roses. He contacted me about six months ago saying he wanted to do these songs for me and wanted to know the best range in my voice. He sent me the poems by Czeslaw Milosz first. They reminded me so much of my time in San Francisco. The first song is the title song, The Stars and The Roses, followed by The Sun, and The Bird Kingdom. They represent three portions of the day from different perspectives. It's very much me, like a narrator, observing the sun, observing nature. It reminds me of sitting at the Marina and looking at the Bay, watching the fog come in, and how an angle of light hit the water or the grass. The third song is very fast, like a seagull darting through the air. It's a narrative on Nature and I can just get lost in it. You have to have an imagination to be an artist. That's why I'm doing this.
I saw Noah perform during his stay with the Merola Opera Program in 2006 and with the Adler Fellows in 2007. At the final concert with Merola, Noah performed Rodolfo's aria, "O! Fede negar potessi" from Verdi's Luisa Miller and was a standout in the ensemble, "We'll build our house" from Bernstein's Candide. The following year at the Grand Finale of the Adler Fellows he performed duets with (now Metropolitan Opera stars) sopranos Elza van den Heever and Heidi Melton. He also created the role of "T. Morris Chester", a war correspondent for the Philadelphia Press, in San Francisco Opera's world premiere of Appomattox by Philip Glass.
"I love the collaborative experience of developing a piece together with the composer and with a pianist or orchestra," said Noah.
I do sing a lot of standard repertory such as La Bohème and Carmen and it's great going from production to production because of all the variations. But it can also be slightly boring singing the same roles over and over again. Having the voice I do is a kind-of curse and blessing, because I've been seeking music from Baroque to romantic leads to modern repertory. I think some artists feel comfortable sticking with the same repertory. I love singing the French and Italian repertory, German lieder, English literature and find joy in all of it. That comes from my beginnings. I was so lucky and blest to have had a great public school education in junior high school. But these programs are just not funded anymore. The one I attended is gone. There is no choir at my junior high school. I was learning how to sing in German, French, Swahili, Latin -- all at the age of ten and eleven -- because it was available to me. That was the framework of the artist I've become and how I will continue to evolve -- always staying open to new works and looking for the truth in music. Whenever I'm facing a problem, I will always go to music. Because music is truth. It is constant and always moving.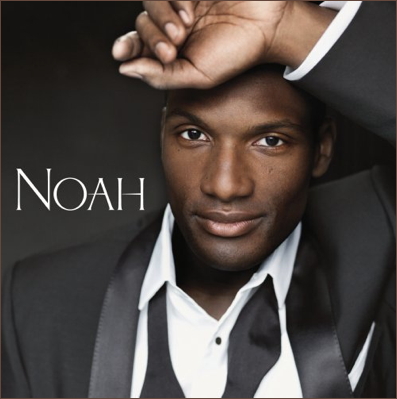 Courtesy of Decca Records
Noah Stewart's debut album with Decca Records, NOAH, is an appealing collection of songs and arias that reflect the artist's many musical loves. Four of the selections are directly linked to the most popular Hollywood tenor of the 1950s, Mario Lanza. While under contract at MGM Studios, Mario was given the full star treatment during every one of his musical numbers and benefited from the greatest sound engineers in the world. In 2008, Noah won the Mario Lanza vocal competition. It is fitting and generous that Noah includes this group of songs on his first recording and keeps the associations evergreen. One of the tracks, Cara Mia, is the kind of popular song which today falls under the heading marked "Crossover." In Mario's day, it was labeled as "Semi-Classical." Whoever sang such material had some exposure to classical training, but not enough to compete for the Metropolitan Opera. It was British tenor and Decca recording artist David Whitfield who introduced Cara Mia in 1954. Similar to Noah's CD -- Whitfield's recording zoomed to the No. 1 position on the British charts. Extraordinary recording artist Gene Pitney re-introduced the song in 1967 and proved that a pop star could belt out and sustain a commercially successful high B-flat and have zero interest in anything related to Caruso.
Noah's promotional concert tour of the UK was very well received. I suggested to him that the era of the recital -- that being, just the singer and a pianist in a standard-size concert hall and without a microphone -- might be returning.
"I think so," he responded.
I was slightly nervous because I didn't have a big light show or an 80-piece orchestra to assist me. But the people were so elated. I was overwhelmed at the response. Some said they had never heard music like this at a concert before. My own musical beginnings were very diverse, so my concerts are very diverse. A Mario Lanza style concert is definitely what I'm aiming for. Having pieces that are familiar, something on the program that everyone can identify with.
That includes another Lanza favorite -- the Bach-Gounod Ave Maria, which appears in many of the singer's re-issues onto CD. Track 5, l'll Walk with God, comes from the 1954 film version of Sigmund Romberg's operetta, The Student Prince, starring Edmund Purdom in the title role. Purdom lipsynchs to the recordings Mario made prior to the actual filming -- the tenor having been fired for excessive weight gain. The song was composed by Nicholas Brodszky who also wrote another of Noah's tributes, Without A Song, which was previously tackled by operatic/cinematic baritones Lawrence Tibbett and Nelson Eddy. Another example of a crossover is Track 4, Notte Di Luce -- the Italian version of Nights in White Satin by Moody Blues tenor Justin Hayward--which capitalizes on the success other classical tenors such as Mario Frangoulis and the quartet of Il Divo have enjoyed with this piece. Noah's contract with Decca calls for four more albums. "Crossovers"? I'll take as many as Noah wants to record. I've already placed my bids for Rudolph Friml's Indian Love Call and the enduring hit for film tenor Allan Jones, Donkey Serenade.
"I think that classical music has definitely gotten away from being a People's Art form," said Noah.
I don't think you have to be a well-read scholar of Goethe to appreciate a recital. I don't mean that we artists need to dumb-down, but that we can meet somewhere in-between and find a way to communicate to all people. It's my mission to continue a varied repertory in terms of composers and languages. I want to continue to spread my wings and build-up a great fan base in every country I go to. We have so much more in common than we realize. We're inundated with so many messages on TV and the radio. We need to go back to the simplicity of a voice and a piano in a space where you can feel the energy of your neighbors.
Click here to stay in touch with Noah Stewart.
Related
Popular in the Community