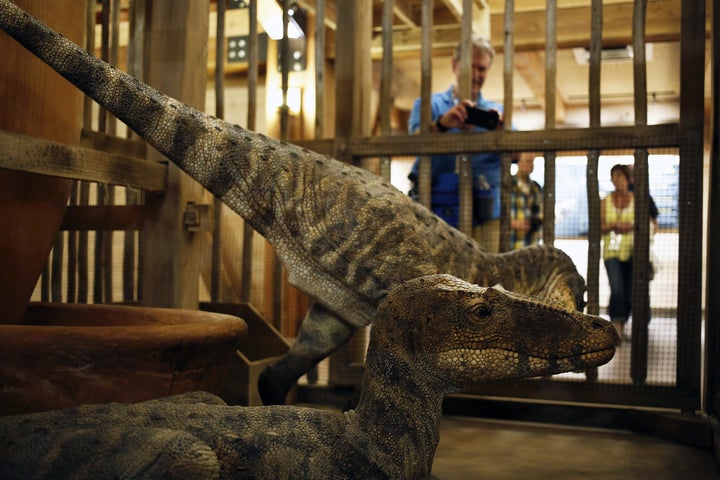 The new Ark Encounter tourist attraction in Kentucky wants you to think that dinosaurs were practically pets just a few thousand years ago.
While scientists agree that dinosaurs died out some 65 million years ago during the K-T mass extinction, Ark Encounter creator Ken Ham believes the planet is only around 6,000 years old. Thus, man and dinosaurs lived together... maybe like in the Flintstones.
(Story continues below image.)
Ham, a "young Earth" creationist, explained in a 2000 blog post exactly how massive dinosaurs could fit on the ship:
Ham said the ark had 8,000 "animal genera" or about 16,000 in total, including some that are now extinct, like those dinosaurs.
"Without getting into all the math, the 16,000-plus animals would have occupied much less than half the space in the Ark (even allowing them some moving-around space)," he wrote.
Along with dinosaurs, NPR reported that there were other eyebrow-raising "animals" on display, including unicorns.
The fact that the displays were completely at odds with science hasn't kept guests from enjoying them.
Rachael Cross, who visited with her five children, told CBS News that the Ark shows actual history.
Critics said the Ark was a threat to kids.
The massive attraction has been the subject of controversy, not only because it stands as a giant monument to creationism, but also for its hiring practices and tax breaks.
Ark Encounter formally opens on Thursday.
Related
Before You Go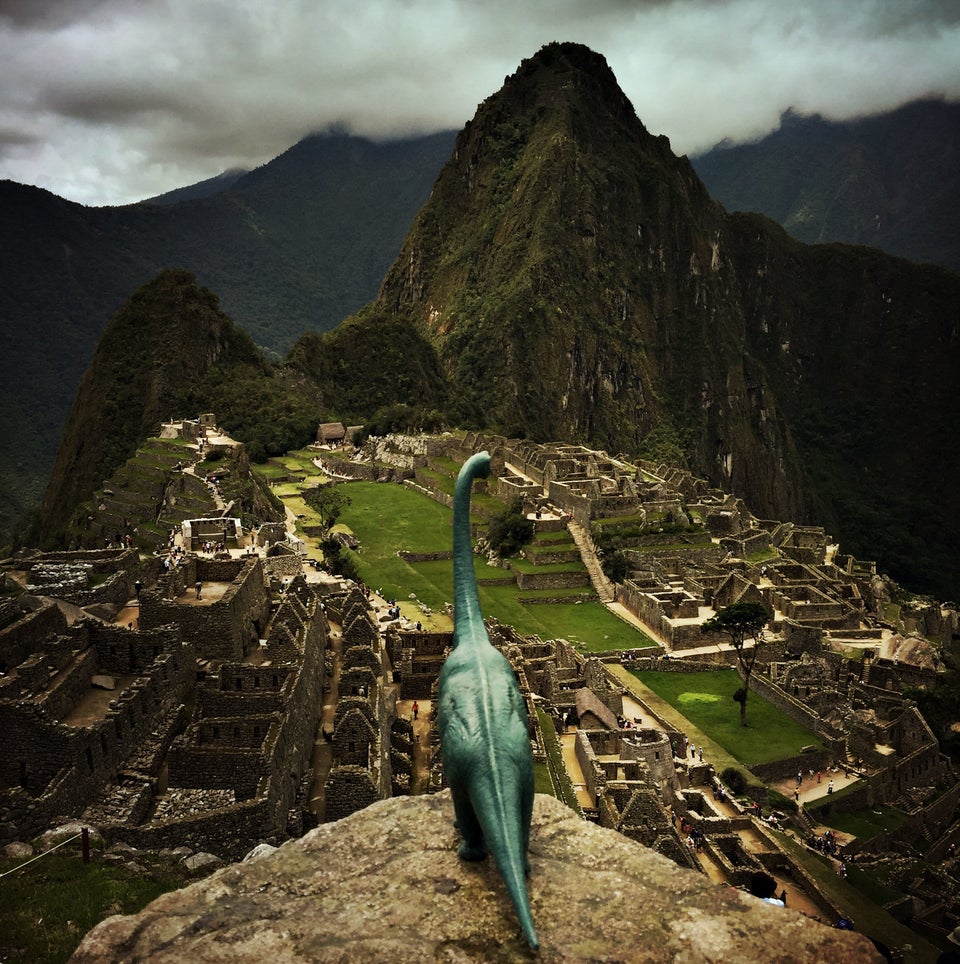 Dinosaurs Make Travel Photos Better
Popular in the Community