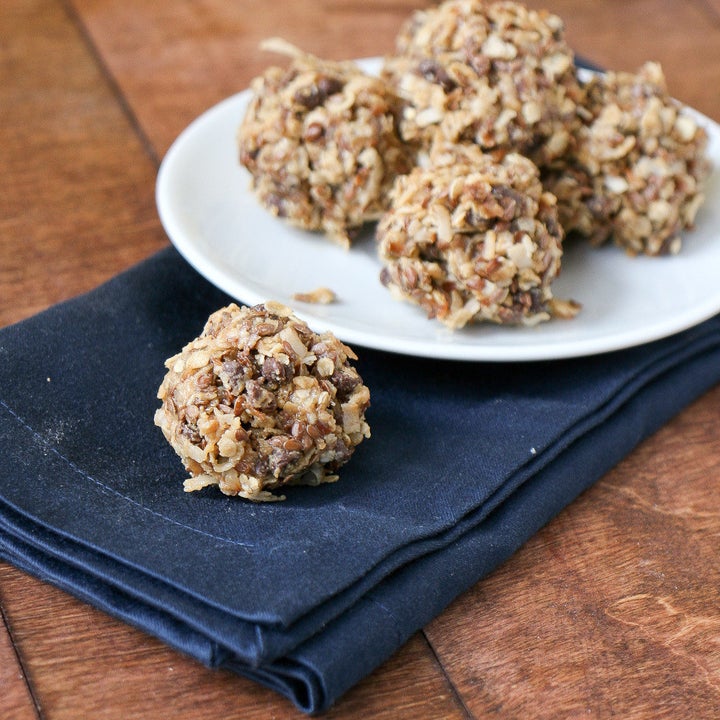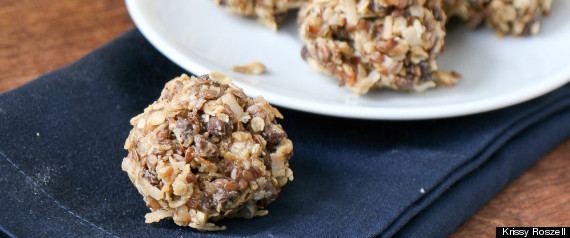 I can almost hear the collective groans of children all over the country, either they are heading back to school very soon or they are realizing that they only have a month left of summer. As a teacher in the Northeast, we don't head back to school until after Labor Day which is different than most of the country. Unfortunately, each year summer goes by a little bit quicker. One thing that I always look forward to most about going back to work is having a somewhat normal routine where laziness doesn't consume me. As far as routine goes, I also seem to be better about eating healthy and eating at my normal times.
If you are like me, then you need snacks throughout the day. How I married a man that doesn't snack at all during the day is beyond me. I always have a morning snack and an after work snack, the problem is I tend to eat fruit in the morning, but all I want after work is something salty. I usually end up eating my bodyweight in chips which is why I try not to keep them in the house. When I stumbled upon this recipe a few months back, I thought that they would make the perfect healthy afternoon snack that would give me a little boost to get a workout in before having to make dinner. I ended up following the recipe pretty exactly, but would love to tweak it in the future.
The awesome part about this recipe is that you can swap out any ingredient based on your preference. Don't like peanut butter? Use almond butter instead! Don't like chocolate? Use dried fruit instead! The possibilities are endless, the only note that I would make is to make sure that the wet to dry ratio is similar to what I have below. I found that it is important for you to refrigerate these bites prior to and after rolling, this will ensure that they keep their shape. When I was photographing these, they did start to fall apart a bit sitting in the sun. Blair and I thoroughly enjoyed popping them in our mouths throughout the day. We loved the toasted coconut flakes in them, they reminded me of a dessert Seven Layer Bars that I like to make, but much healthier. The addition of the flaxseed was a nice way to get some extra fiber and Omega-3s. I can assure you that these bites will not last long in any household and will make the perfect afternoon or anytime snack!
No-Bake Energy Bites Recipe
Yield: 15-25 balls (depending on the size you make)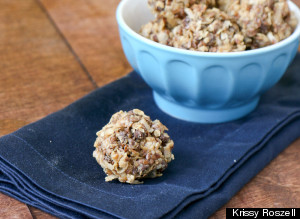 Ingredients:
1 cup oatmeal
2/3 cup toasted coconut flakes*
1/2 cup ground flaxseed or wheat germ
1/2 cup mini or whole chocolate chips (dark, milk, semisweet, etc.)
1/2 cup peanut butter
1/3 cup honey
1 tsp. vanilla
What you'll do:
In a medium bowl, combine oatmeal, coconut flakes, flaxseed, and chocolate chips, mix to combine. Add in peanut butter, honey, and vanilla, mix until the dry ingredients are evenly coated. Once thoroughly combined, refrigerate for at least an hour or more. Once chilled, using a cookie scoop or your hands, rolls into even balls. Keep in an air-tight container in the refrigerator for a week.
*You have two options when it comes to toasting coconut. You can toast the coconut in a skillet on the stovetop over low to medium heat stirring frequently until it is browned. Make sure to watch it closely or it will burn quickly. Your second option is to toast it in a 300 degree oven for 20 minutes, stirring every five minutes. The stove option will ensure more uniform browning, but either option will work!